Adrian Reid escaped the rat race and became a knowledgeable trader. He now shares his trading knowledge and empowers others to take control of their stocks.
What's your story?
After working 12-16 hour days in the corporate world for many years I had a moment of realisation on the 1 hour bus ride to work. It was here at this moment in time, I realised that I felt trapped, desperate and isolated. Trapped in a job I hated, and a life I had not designed. I had long been interested in investing, but I made the decision at that point to become the best trader I could possibly be and escape the rat race.
My dream was to be free; free of the 9 to 5, the commute, the stress and the exhaustion. I threw myself into my stock trading research and study and emerged 3 months later with the trading rules that would ultimately buy me my freedom. I am now retired from the corporate world, I trade full time and share my knowledge with other aspiring traders through my online education program which puts them in control and empowers them to take control and accountability for their trading results.
What excites you most about your industry?
So many people are trapped in jobs they don't like or are feeling immense financial pressure in their life. Trading education is typically done extremely badly today because of the conflicts of interest in the industry. Fund managers want to hold onto your money forever; brokers want you to trade more frequently; forex brokers want you to use more leverage. Why? Because that is how they make their money.
By teaching traders how to develop and test their own stock trading systems I am able to empower them to find trading rules which fit their own personality, objectives and lifestyle. This is the only way for new traders to be successful. This process transforms people's financial future, their relationship with money and wealth and gives them hope. I love that!
What's your connection to Asia?
I recently spent 3 years living in Singapore which I absolutely loved. This put me in a good position to observe the other Asian markets. As a stock trader I am interested in many markets and economies around the world, however the Asian markets have some of the best potential for trading profits. I have traded stocks in Hong Kong, Shanghai and Tokyo and I have developed trading systems that work in many other Asian markets as well.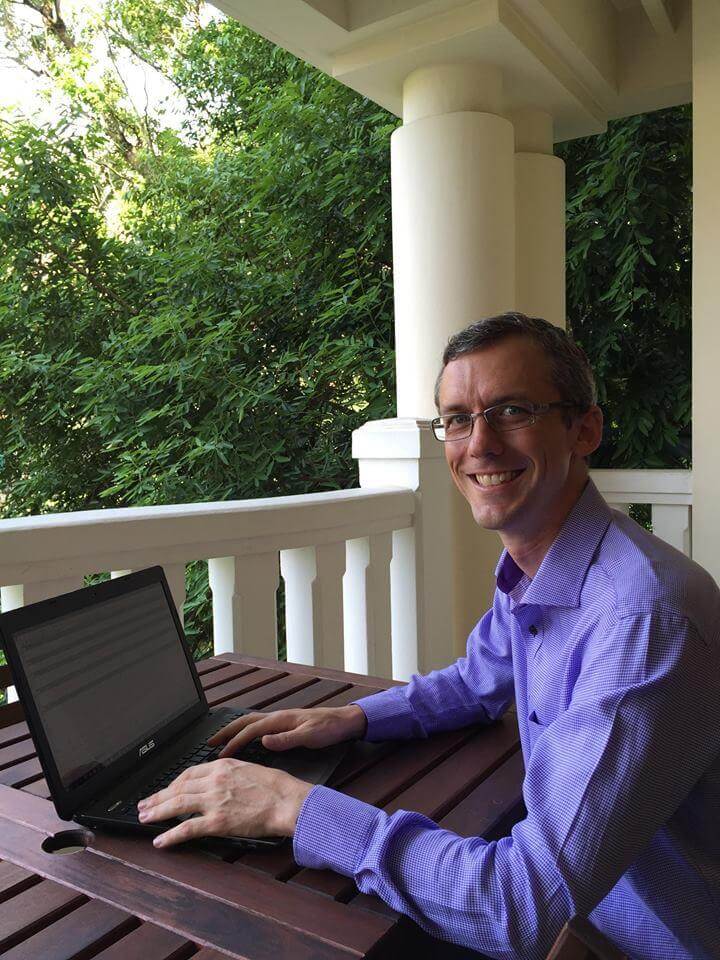 Favourite city in Asia for business and why?
My favourite city is Singapore. After living in Singapore for 3 years my family fell in love with the city. Life is great in Singapore for the whole family and the pro-business and investing policies of the government make it a wonderful place to build your financial future as well.
What's the best piece of advice you ever received?
On a personal front: Find something you love, throw all your energy and passion into it.
On the wealth front: Spend less than you earn and invest the difference. Take control of your finances and always accept 100% responsibility for your investment decisions.
Who inspires you?
My wife Stephanie inspires me. Her commitment to everything she does, her compassion, her insights into people and her ability to uplift those around her, make me want to be a better person.
What have you just learnt recently that blew you away?
No matter what we think we know, there will always be a different perspective that can change our opinion. In my own trading, I continually find that the truths I cling to are not absolute and they can be misleading if held onto dogmatically. Striking a balance between taking a stance and knowing when to change that stance based on new information is critical in all areas of life.
If you had your time again, what would you do differently?
I would have taken more action earlier on. My fear of mistakes (which still limits me on occasions, like most people) has always proven to be baseless. Playing small to avoid the embarrassment or pain of mistakes is very limiting and I would have taken more action earlier, if I had my time again.
How do you unwind?
To unwind I like to read, meditate, run and ride my mountain bike in the forest.
Favourite Asian destination for relaxation? Why?
I just love the small island resort at Batu Batu. It is beautiful, isolated, quiet and surrounded by clean water, full of sealife. After a week at the resort I felt like a different person.
Everyone in business should read this book:
The Pyramid Principle by Barbara Minto. This book teaches the art of clear and structured communication. My time working as a business strategy consultant gave me a great appreciation for the importance of communication in business. Clear and effective communication can solve a myriad of challenges in your business and professional life, and as a strong communicator your employment prospects, business relationships, team performance and family life are all dramatically improved.
Shameless plug for your business:
Enlightened Stock Trading (www.enlightenedstocktrading.com) is the only stock market trading education business that empowers you, as an individual trader. It shows you how to design and test your own unique stock trading system that fits YOUR Personality, Objectives and Lifestyle. We have no conflicts of interest and we are focused on teaching you how to trade stocks profitably in a way that fits your life.
After working through the Enlightened Stock Trader Certification Program you will find yourself confident and empowered with your own battle tested trading system and trading plan to guide you through the markets.
How can people connect with you?
Email me directly at [email protected] or through my Facebook Page (www.facebook.com/enlightenedstocktrading)
Twitter handle?
@EnlightenStock
—
This interview is part of the 'Callum Connect' series of more than 500 interviews
Callum Laing is an entrepreneur and investor based in Singapore. He has previously started, built and sold half a dozen businesses and is now a Partner at Unity-Group Private Equity and Co-Founder of The Marketing Group PLC. He is the author two best selling books 'Progressive Partnerships' and 'Agglomerate'.
Connect with Callum here:
twitter.com/laingcallum
linkedin.com/in/callumlaing
Download free copies of his books here: www.callumlaing.com