This article was originally published here: Bracha Goetz – Owner of The Goetz Bookshop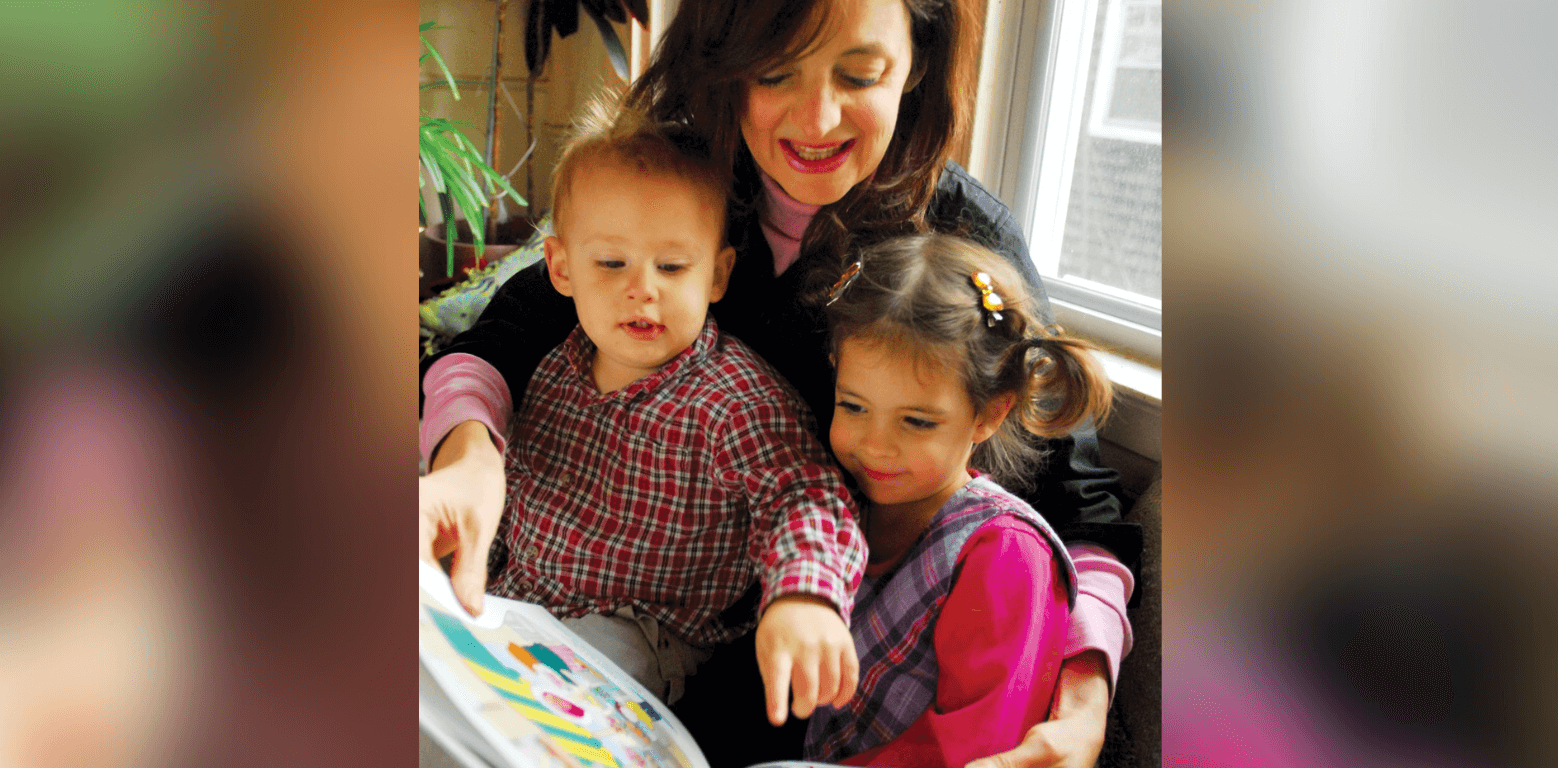 Bracha Goetz produces picture books to benefit all ages.
What's your story?
I write the books I wished for as a child. My picture books explain life's deepest concepts in a clear and joyful way. This way children can gain the skills to live joyfully early on – so they won't have to play catch up the rest of their lives – like us!

What excites you most about your industry?
What people don't realize about picture books is that their messages reach every age level. The adults reading the books also get to enjoy them. And I hear from teens that they also read the books (when no one is looking) and they absorb the joyful messages too.
What drives you in business to push beyond what other people consider normal?
The trick is to spend almost all your time doing what you love. Then you don't burn out since you are thoroughly enjoying yourself. Sharing and revealing what is in my books seems vital as it is clear that more joy is needed in our world.
What have been the most useful skills you have learnt and applied in your journey?
Gratitude is the most useful skill. I am grateful to be able to share ancient timeless wisdom with young people in a way that they can understand it and apply it immediately. And helping other souls to shine definitely fuels my soul.
What's the best piece of advice you ever received?
Rabbi Noah Weinberg, of blessed memory, taught me and many others this amazing gem of wisdom. "The purpose of life is to experience the greatest pleasure possible." And what brings us the greatest and most lasting pleasure? The spiritual pleasure that comes from filling up on gratitude!
Who inspires you?
Rabbi Weinberg's teachings continue to inspire me even though he is no longer alive. Books live on!
What have you learnt recently that blew you away?
"Enjoy the little things in life because one day you'll look back and realize they were the big things." I try not to take little things for granted as much anymore.
If you had your time again, what would you do differently?
I would live with more gratitude, but I didn't know that years ago. Gratitude changes everything. When I learned to practice gratitude, the world changed from gray to being full of vibrant color.
How do you unwind?
I unwind by practicing yoga, dancing to music I love, and being silly with young children.
What is a major mindset change, belief shift or 'ah ha' moment that you've experienced in relation to your business?
Publishing a book is just the beginning of a creative journey. Then you get to creatively share your book with the world.
Everyone in business should read this book:
I will recommend my own newest picture book, Let's Stay Healthy. It was written by request during the pandemic. It is wonderful for everyone in business to enjoy doing what they can to keep their bodies healthy. Our bodies are the houses for our wondrous souls, and we need to maintain them to thrive.
Shameless plug for your business:
My 40 picture books (so far) and one memoir for adults about my spiritual journey help souls to shine joyfully. Who doesn't need that?
How can people connect with you?
The best way to connect with me is to visit my website: www.goetzbookshop.com. There you can find my books, presentations, contact info – and even The Pleasure Ladder!
Social Media Links?
https://www.linkedin.com/in/brachagoetz
https://www.facebook.com/bracha.goetz.52
https://www.facebook.com/BrachaGoetzBooks
https://www.instagram.com/brachagoetzbooks
https://twitter.com/BrachaGoetz
This interview is part of the CallumConnects series.