Cyril Mazur is an online entrepreneur. Having an impact on people's lives is what keeps him going.
What's your story?
I am a French online entrepreneur and I started my first business when I was 15 years old. In 2013 I moved to the Philippines and opened myladyboydate.com, a dating site for transgender women which has become very popular, especially in the Philippines and Thailand. To this day I still dedicate 100% of my time developing this business with my fiancée who is actually transgender herself.
What excites you most about your industry?
Having a direct impact on people's lives is what gives me thrills. This was not the case for my previous companies (mainly affiliate marketing and entertainment), so it's an important reason why I'm doing this now.
What's your connection to Asia?
My connection to Asia is firstly personal since I live in the Philippines and my fiancée is Filipino. I'm also an avid traveller and at times, a digital nomad, so I've been through Asia a lot and I love it. Asia is also a great place to do business. Hong Kong is the central business and financial hub and the Philippines has a large, hard working and affordable English-speaking workforce.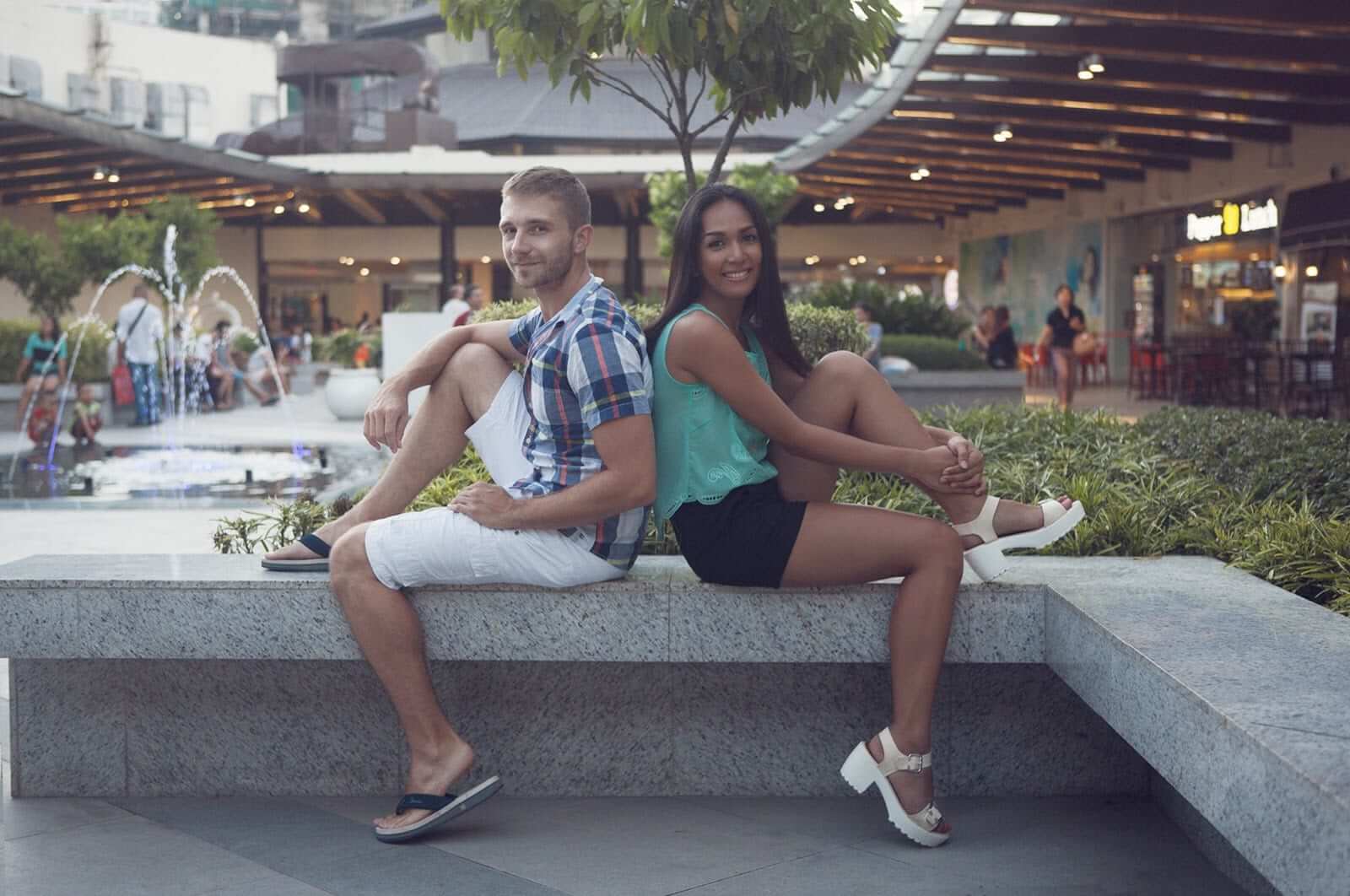 Favourite city in Asia for business and why?
Hong Kong, for the low level of red tape, the modern and efficient infrastructures, the big international banks and the international airport.
What's the best piece of advice you ever received?
Be kind. That may sound cheesy, but it helped me a lot in my life. I believe in karma (actions and reactions) and that when you do good things, you increase the probability that good things will come to you. It works in business too.
Who inspires you?
Elon Musk, this guy is incredible, he has everything: the vision and the proper execution to make it real. As if it was not enough to found various successful companies in totally unrelated fields, now he's going to send mankind to Mars. Wow!
What have you just learnt recently that blew you away?
I have been practicing meditation on a daily basis for the past few months. That was my great discovery of 2016. Everyone should do it, even for just 5 minutes a day.
If you had your time again, what would you do differently?
I would fail faster and sooner. In my younger years, I used to stick to unsuccessful ventures for far too long before pulling the plug, I should have moved away from those faster.
How do you unwind?
Getting a therapeutic massage. Sharing a bottle of wine with friends.
Favourite Asian destination for relaxation? Why?
The Philippines. I live in a big city in the Philippines, which isn't relaxing, but the islands around it are amazing and there are plenty to choose from. I like being all alone on a white sandy beach, no tourists, just some locals, sipping fresh coconut water. The Philippines is way less crowded than Thailand or Malaysia, less developed too (which I like), and just as beautiful.
Everyone in business should read this book:
If I had to recommend only one: The Four Hour Work Week by Tim Ferriss.
Shameless plug for your business:
If you'd like to see what I do, check out https://myladyboydate.com/ and https://mytranssexualdate.com/
How can people connect with you?
You'll find several ways to contact me on my blog http://cyrilmazur.com/
Twitter handle?
https://twitter.com/CyrilMazur
—
This interview was part of the Callum Connect's column found on The Asian Entrepreneur:
Callum Laing invests and buys small businesses in a range of industries around Asia. He has previously started, built and sold half a dozen businesses and is the founder & owner of Fitness-Buffet a company delivering employee wellness solutions in 12 countries. He is a Director of, amongst others, Key Person of Influence. A 40 week training program for business owners and executives.
Take the 'Key Person of Influence' scorecard <http://www.keypersonofinfluence.com/scorecard/>
Connect with Callum here:
twitter.com/laingcallum
linkedin.com/in/callumlaing
Get his free 'Asia Snapshot' report from www.callumlaing.com