Debra Lam has surprised herself starting a social venture, inspired by her two autistic brothers.
What's your story?
Growing up with two autistic brothers made me realise the little opportunities they had and how unkind society was towards them. But I never once thought I could do anything for them; I simply thought things would always be the way they were. I was a pretty materialistic kid, so being in the social sector was never an option. It wasn't until my co-founder Ryan roped me in for our first project, Deaf Dragons and the rest is history. We saw the shift in mindsets and wanted to replicate that on a societal scale and so, Society Staples was born.
What excites you most about your industry?
More people are committed to doing good business, thinking of innovative ways to do so and as a result generating impact to help different causes and communities. The social sector has never been more vibrant with lots of support pouring in, so I'm really excited to see how the sector will take shape and of course, be part of the whole equation.
What's your connection to Asia?
I'm a Singaporean and I am really happy and privileged to have been born and raised here.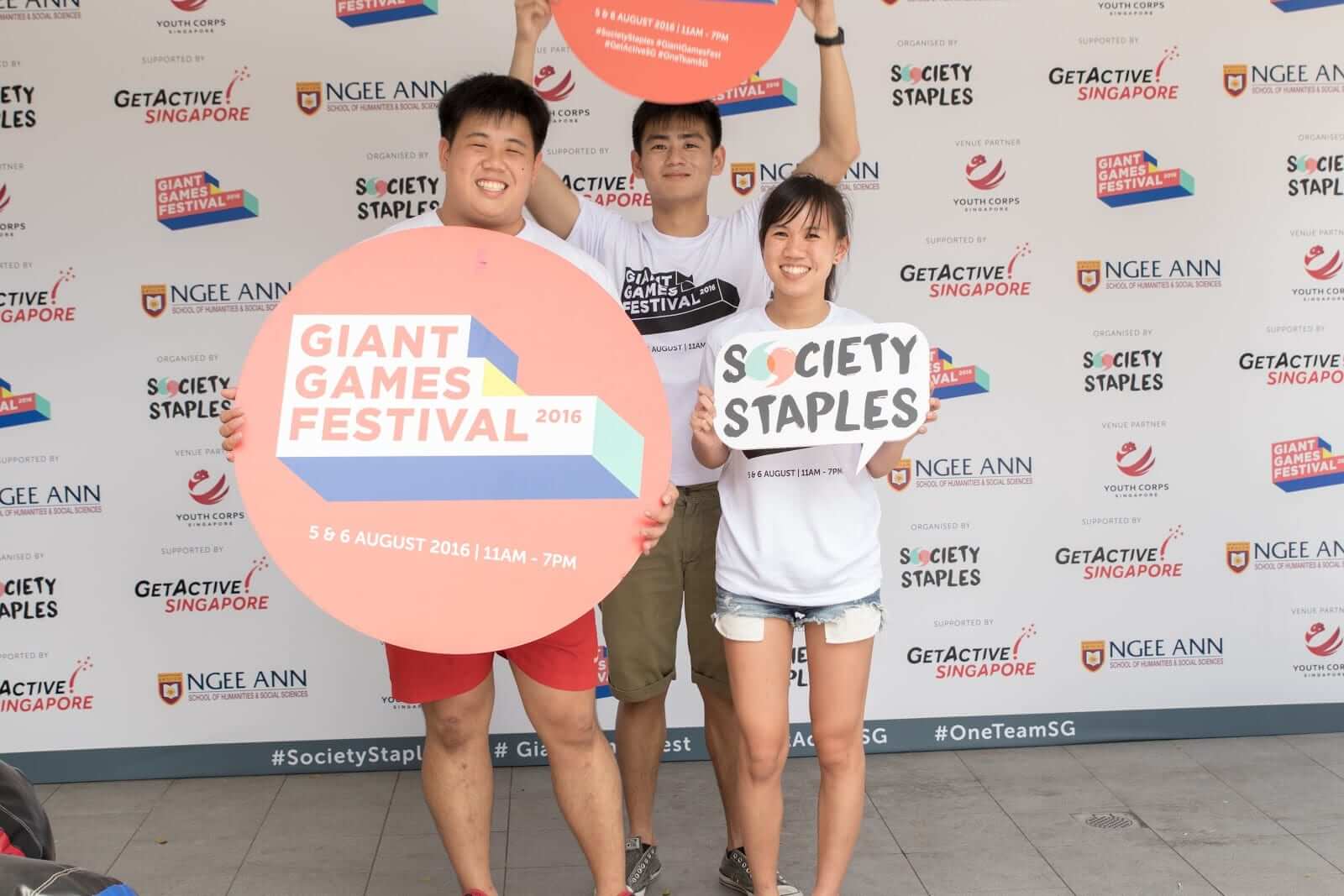 Favourite city in Asia for business and why?
Singapore definitely, because of the entrepreneur ecosystem, the stability in governance and it's also the only country I have done business in.
What's the best piece of advice you ever received?
"Always keep the main thing, the main thing."
My mentor once told me this and it has really stuck with me. I repeat this to myself when I am facing difficulties or need to make big decisions which will alter and decide how Society Staples will take shape. It has since been one of my guiding principles, because indeed when we know what the main thing is and what we want to achieve it, everything else naturally falls into place.
Who inspires you?
I draw inspiration from anyone who works and fights really hard for what they want and believe in and the undying passion and belief that they will achieve what they set out to do.
My co-founder is one such person. He has been on the receiving end of endless 'no's,' 'it will not work,' 'that is too crazy,' (even from me as well) throughout the whole course of our journey but these things do not falter him. He just goes ahead and somehow manages to rally support for the cause.
What have you just learnt recently that blew you away?
This is totally unrelated but I was reading articles and watching videos on Simone Biles, the most dominating gymnast the sport has ever seen. She is competing in the Rio Olympics right now.
The stunts she executes and her accomplishments are incredible. "On the floor, the girl described as having legs made by Nasa can leap a foot or two higher than her rivals." (Quoted by the BBC).
If you had your time again, what would you do differently?
I am pretty happy with the way things turned out. However, I do wonder what life would be like if I had been accepted to one of the universities – NUS, NTU or SMU. I still cannot really reconcile with the fact that I am not pursuing my degree in one of those universities, it's the Singaporean mentality I guess.
How do you unwind?
Watching sitcoms while eating sushi and reading chick books.
Favourite Asian destination for relaxation? Why?
Japan, because of their amazingly fresh sushi.
Everyone in business should read this book:
Nelson Mandela's 'Conversations with Myself'.
Shameless plug for your business:
Society Staples was founded on the vision of an inclusive society and equal opportunities for persons with disabilities (PWDs). Using team building workshops, school programs and community outreach as platforms, we create conversations about PWDs. Empowering participants with understanding so that they can impact their own communities and do more for the inclusive movement. In the first year of our incorporation we are the proud recipients of numerous awards. Most notably among them, the President's Challenge Social Enterprise Start-Up of the Year Award 2015 and the 2015 ASEAN-China Outstanding Young Start-Up Entrepreneur Award.
How can people connect with you?
Email: [email protected]
Facebook: https://www.facebook.com/debrashorteelam
Website: http://www.societystaples.com.sg
—
This interview was part of the Callum Connect's column found on The Asian Entrepreneur:
Callum Laing invests and buys small businesses in a range of industries around Asia.  He has previously started, built and sold half a dozen businesses and is the founder & owner of Fitness-Buffet a company delivering employee wellness solutions in 12 countries.  He is a Director of, amongst others, Key Person of Influence.  A 40 week training program for business owners and executives.
Take the 'Key Person of Influence' scorecard <http://www.keypersonofinfluence.com/scorecard/>
Connect with Callum here:
twitter.com/laingcallum
linkedin.com/in/callumlaing
Get his free 'Asia Snapshot' report from www.callumlaing.com