Moving from the traditional to the digital business model gives the opportunity to car manufacturers and new non-traditional players of the car industry to create the autonomous cars of the future.
For many years, car manufacturers (or OEMs) have managed to increase their sales by applying traditional business models to the industry, and by continuously providing better customer experiences. In fact, the automotive industry has created competitive advantages through advances in the fields of mechanical and electrical engineering. More precisely, improvements in value depend on being able to create more cost-effective engines, provide extra safety packs that may include auto braking, chassis control etc. and fancy multimedia systems with a lot of connectivity functionalities (see Figure 1). However, these features are fairly easy to copy. For example, although multimedia screens that connect to Android or iOS devices were initially included by only some car makers, they seem to have become a standard feature for the upcoming new models of almost all manufacturers.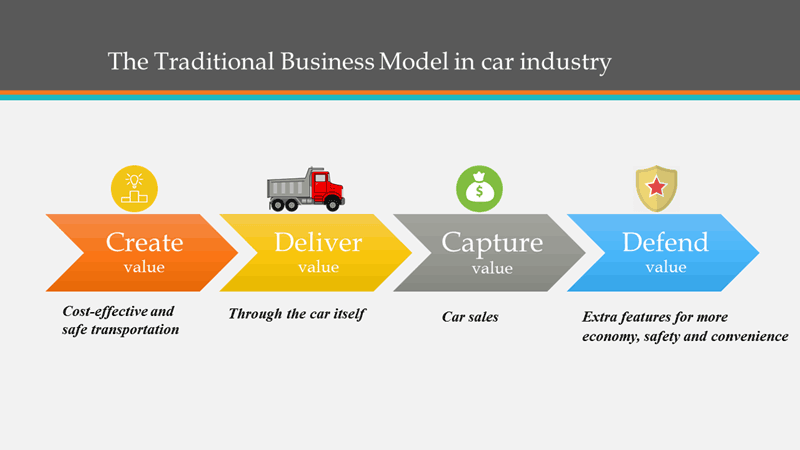 Figure 1: The traditional business model in the car industry.
The digital disruption can potentially transform the car industry as it provides new opportunities for smart and autonomous cars which can now communicate, socialise and collaborate with other things, including other vehicles, traffic lights, mechanics, parking lots and dealers, thus enabling them to participate in a broad 'system of systems'. New business models, though, are required in order to make manufacturers defend their value by redesigning customer engagement and expectations. The concept of the digital business model can bring new capabilities to customers and the desired defending value for OEMs. Some of the digital services that can be encapsulated in cars may include insurance services according to driving style, travel suggestions, infotainment, monitoring car diagnostics, driver health services etc. The autonomous cars of the future could run any kind of software in their existing multimedia screens offering a great in-vehicle experience for drivers.
We will now present the digital business model focusing on two dimensions of exploiting software in the car industry that are closely related to autonomous driving behaviour. The first dimension has to do with location-based services. These may exploit maps and provide drivers with guidelines and information (gas stations, sights, traffic, shops etc.) according to their destination and activate the auto-driving functionality for preferable routes where it is applicable. Dedicated software could be developed by auto manufacturers or created through collaboration with non-traditional players like Google, Apple, Facebook or other start-up companies by integrating their services and their collected data. The partnerships between OEMs, suppliers, and service providers can benefit from sharing the costs of autonomous vehicle technology. On the other hand, OEMs in particular need to maintain control over their individual value creation and their potential success in the emerging ecosystems. The second dimension has to do with remote-analytics that are based on the live data analysis of the car. The exploitation of analytics could result in more cost-effective and safe driving by providing service reports and faults, active suggestions for fuel, type of driving, safety warnings etc.
In both cases, the added value of guidance could be delivered through software that requires access to satellite or mobile networks through the screens of each car. This software could boost car sales or alternatively it can be applied by using a subscription model to a centralised platform that shares specialised guidelines per driver or/and per car. Finally, this model defends the value by producing more autonomous cars that encapsulate the above features, are self-driven and can prevent failures. (See Figure 2).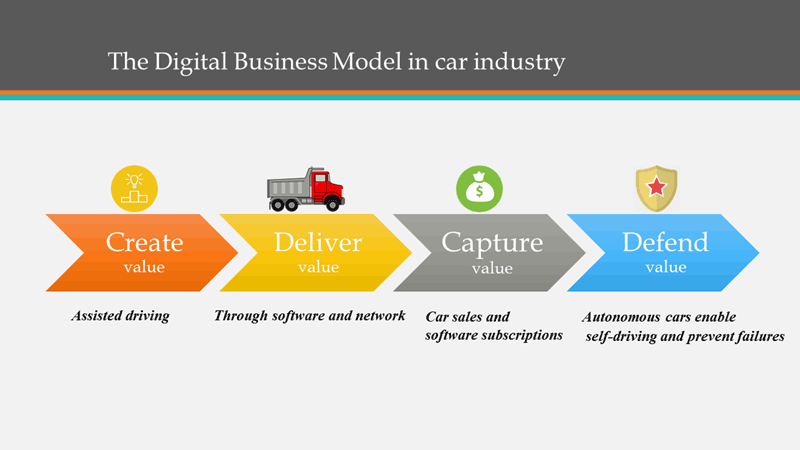 Figure 2: The digital business model in the car industry.
In fact, a variety of companies have already entered the ecosystem, seeking to capitalise on opportunities created by digital disruption and the application of digital business models, for example, Automatic.com and moj.io which perform live car monitoring and offer a lot of functionalities to connected cars. OEMs can collaborate with such companies or develop their own solutions by investing in new resources and technologies. Recently, Volvo announced that it uses machine learning algorithms to expose predictive analytics. Furthermore, the idea of autonomous driverless cars gives great opportunities for less cars, more parking spaces and an eco-friendly means of regional transport to customers that could not be necessary the actual car owners. Thus, Ford, GM, Audi, BMW, Tesla, Nissan, Mercedes-Benz, and others have promised to deliver self-driving cars in the next five years or so .
Finally, since the disruptive technology-driven trends create new opportunities for autonomous smart cars, OEMs should align their strategic priorities to differentiate their products and services, in order to reshape the value proposition and finally create the desired competitive advantage.
_______________________________________________
About the Author
Written by Ioannis Chrysakis.