An advocate for seniors, Eleanor Yap, wants to make her future and others around her better.
What's your story?
I have been advocating for seniors since 2000. I was first an editor of a senior's magazine and later, I started two of my own (one in Chinese and one in English) with a business partner in 2006. Currently, I have an online website called Ageless Online that celebrates seniors and I am doing some advocacy through my community initiatives. I strongly believe it is my future, as I am getting older, and my loved ones' futures and I want to make things better.
What excites you most about your industry?
It is growing and there is more awareness about aging and seniors but there is still much more we need to do including on ageism and inclusivity, and better care facilities where seniors are treated with dignity and respect.
What's your connection to Asia?
I do my work in Singapore as I live here, and one of my initiatives is also in Hong Kong and I am also Asian.
Favorite city in Asia for business and why?
I haven't really done much with other regions besides those mentioned above so I can't say definitively.
What's the best piece of advice you ever received?
An 80-year-old friend recently shared this quote: "Live life to the fullest for it comes only once."
Who inspires you?
I feel it is the seniors as many of them are defying aging and showing all of us the amazing possibilities one can have if we are lucky to reach their age. I hope I can be as inspiring.
What have you just learned recently that blew you away?
That people should be more aware of others (and not always on their handphones) and be kind. I was doing a community event sometime back and had to pull a rather heavy trolley bag with all my stuff in it and had to go down some stairs. I almost tripped. Many passed me going up and down but no one bothered to ask me if I needed help, which I most definitely did.
If you had your time again, what would you do differently?
I try not to look back but to look forward and to learn from the mistakes from my past. Frankly, I am still learning to be a better person and a good citizen. I can say I am a work in progress 🙂
How do you unwind?
Spending time with my cat and my boyfriend, exercising, watching TV and listening to music.
Favorite Asian destination for relaxation? Why?
This year I went to Pulau Cempedak, a private island with my cousin and we just lazed by the beach and ate nuts. When we were asked to check the box on the various activities being offered when we were about to leave, we had to create our own box that said lying around on those reclining seats and doing absolutely nothing!
Everyone in business should read this book:
This year, I haven't read too many business books except those about social media. However, the book I would recommend is not a business book but about a boy who saw the possibilities — "The Boy Who Harnessed The Wind". Loved the book and was inspired.
Shameless plug for your business:
Ageless Online (www.agelessonline.net) is an e-magazine for those 50 and above with content that makes lives enriching and healthy, and a platform to celebrate those in that age group. I also have an online museum called Time Traveller (www.timetraveller.sg) and a community initiative called Makan with Seniors, where seniors and youths bond over their favorite food and talk without their handphones! I also run a caregiving website called ProjectCare at www.projectcare.co. Through the latter, I also have a support group for caregivers looking after loved ones with dementia and a FB page called Reunitefamiliessg which asks people to spread the word if there are missing seniors with dementia.
How can people connect with you?
They can e-mail me at [email protected].
—
This interview is part of the 'Callum Connects' series of more than 500 interviews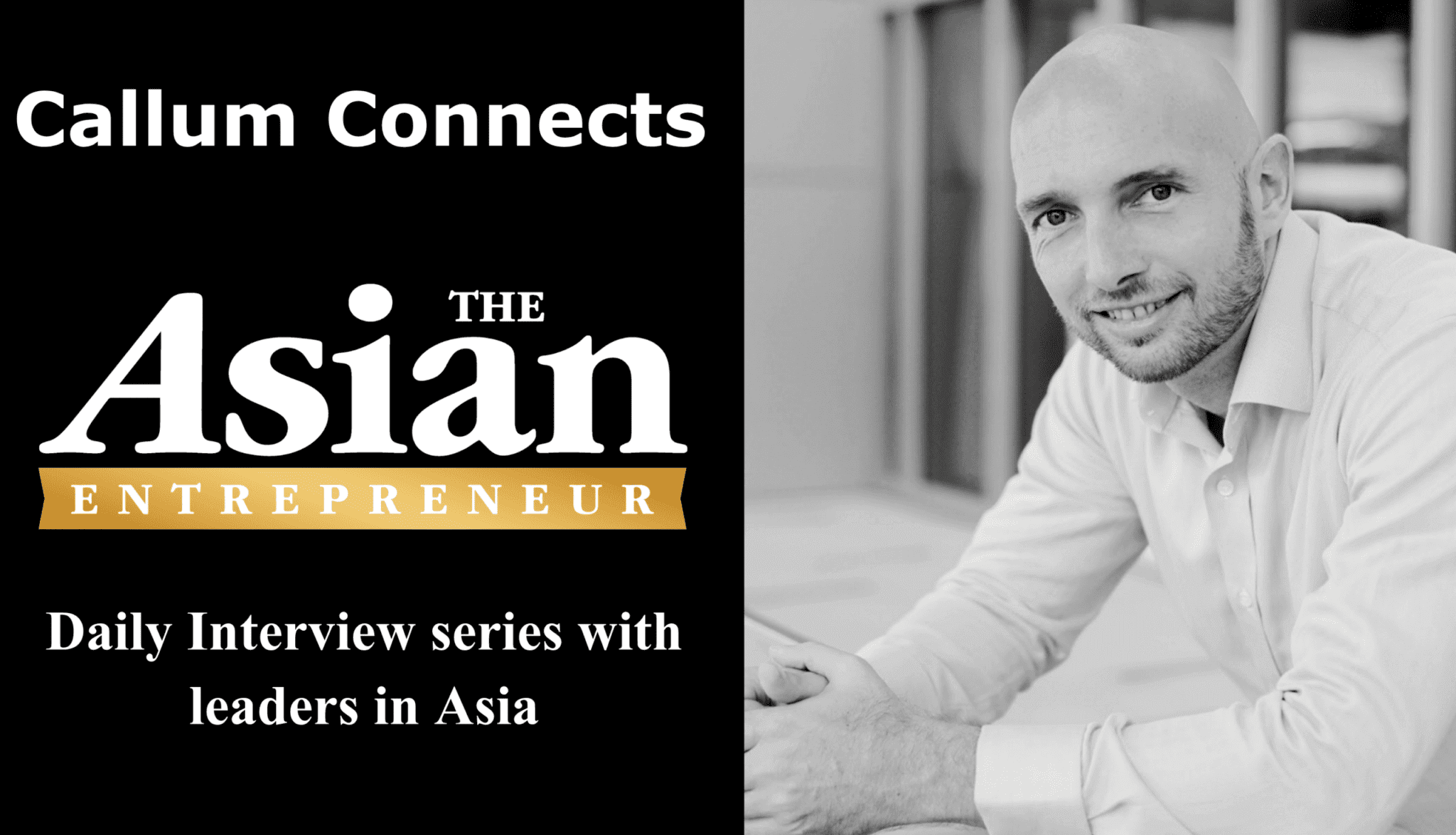 Connect with Callum on Twitter and LinkedIn
Download free copies of his books at www.callumlaing.com