Evangeline Leong's business, Kobe is 'redefining marketing.'
What's your story?
Upon graduating from University, I realised that my lifelong passion did not lie in my first career when I started out in a bank, despite the fame and glory of working in a bank. All along, the idea of marketing had always intrigued me. I recall, I would ask my manager when I was working part-time in F&B if I could redesign the menu because it didn't look appealing enough. To my amazement, he allowed me to recreate the menu and I thoroughly enjoyed the process. I saw for myself the impact of the change in the design of the menu.
Then, I pursued my calling in this industry when I delved deep into serving clients from various verticals in an agency for 10 years where I started as an Executive, then slowly climbed my way up to one of the Chief Executives.
Armoured by the experiences I have had since then and after identifying a gap in the marketplace, I made the leap to start Kobe. Kobe's ethos is to to meet the rising need of something more unconventional but still moving the hearts and ears of many in the industry.
The Chinese words, 口碑, read the same way — we're named like this to connect better with SMEs.
What excites you most about your industry?
It is always my honour and privilege to be bringing out the WHYs of each founder's business idea to its target audience. Essentially, marketing should not be about the product/service offered alone, but about marketing the reasons why the idea was birthed in the first place, and get people to buy that.
What's your connection to Asia?
I was born and bred in Singapore, and I'm out-and-out Asian!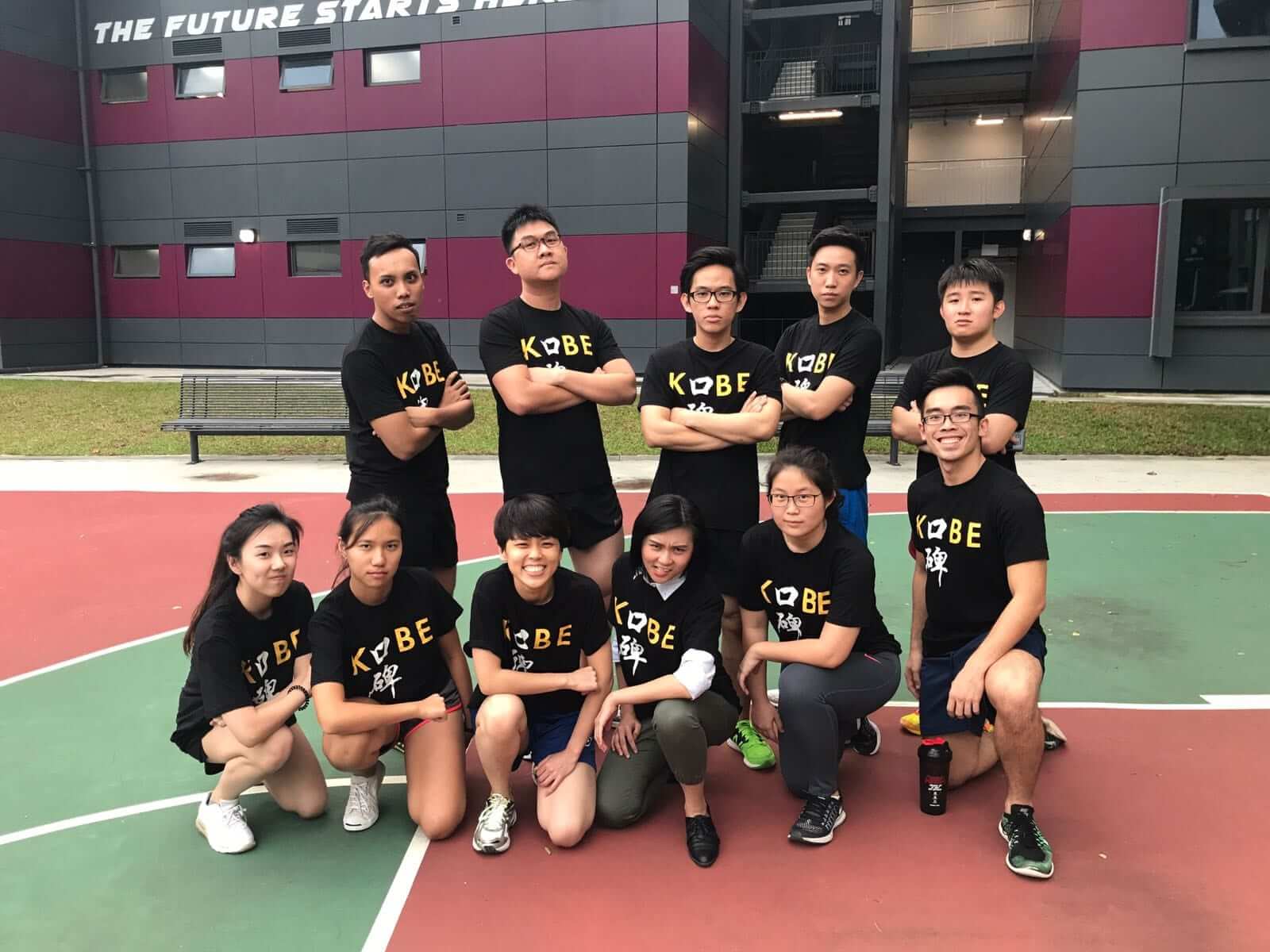 Favourite city in Asia for business and why?
Singapore has given us a very good environment to kickstart our idea and it was relatively easy to receive the help we needed in the initial stages. There are also many similar minds in the field, from local and abroad, and thanks to the many platforms made available for easy networking to take place, it is easier for our idea to be heard, or for us to be connected to others' ideas as well.
What's the best piece of advice you ever received?
Passion should come from within you, and when it does, the people around you can sense it. Stay true to yourself with that in mind.
Who inspires you?
My team! We encourage an open environment to share and receive feedback, and this has allowed each of my team members to be comfortable in airing their views. Not only recognising their opinions is important, I am very grateful for their honest feedback as it provides a pivotal dimension to consider every decision we are making together, big or small. I am very comforted by the fact I have great support from my team. My dynamic team often leaves me astounded. We constantly challenge each other to be a better version of ourselves, work related or otherwise.
What have you just learnt recently that blew you away?
The A.R.T. model of brand communications (authentic, relevant, talkable). It's conceptually very similar to how our platform matches brands and relevant influencers, which means we're on the right track!
If you had your time again, what would you do differently?
Fail faster, learn faster, move faster.
Also, store 3 years' worth of sleep before starting up!
How do you unwind?
I simply take off my shoes! My socks always have cute cartoons on them, like Mickey Mouse or Minions. When I'm feeling low I'll let my feet "talk" to each other — and if I step on that poor Minion and they still feel alright – who am I to be upset?
Besides that, I love heading into Johor Bahru over the weekends for good food and relaxation with friends. Our team at Kobe gathers once every few weeks to play basketball or soccer too!
Favourite Asian destination for relaxation? Why?
I like Bangkok for the buzz and upbeat lifestyle, and it's a place where I can still seek solace from the genuine warmth that the locals emit.
Everyone in business should read this book:
Simon Sinek's Start with Why. It's not just a good business / marketing book, it ties in with how we manage our own lives, both in and out of work, as well.
Shameless plug for your business:
Kobe is redefining marketing. If you've always believed that word-of-mouth and referrals are the way to go in building up your brand, we want to help you scale that up with our patent-pending technology.
How can people connect with you?
Via Linkedin: https://linkedin.com/in/evangelineleong
—
This interview was part of the Callum Connect's column found on The Asian Entrepreneur:
Callum Laing invests and buys small businesses in a range of industries around Asia. He has previously started, built and sold half a dozen businesses and is the founder & owner of Fitness-Buffet a company delivering employee wellness solutions in 12 countries. He is a Director of, amongst others, Key Person of Influence. A 40 week training program for business owners and executives.
Take the 'Key Person of Influence' scorecard <http://www.keypersonofinfluence.com/scorecard/>
Connect with Callum here:
twitter.com/laingcallum
linkedin.com/in/callumlaing
Get his free 'Asia Snapshot' report from www.callumlaing.com