The ability for leaders to 'tell a story' has never been more important.  Hossan not only understands story telling from an entertainment perspective, he has also built it into a business.
Tell us about your business.
Double Confirm Productions is here to complement all the other great theatre and entertainment companies in the industry. We are here to add our own voice to local theatre; put on our own musical revues, musicals and more; bring you fresh new stand-up comedy routines; emcee your events… We're also all about developing new talent and establishing a platform for new, young artists to showcase their skills. Scriptwriters, performers – you name it, we have the connections to bring it to you.
What's your story?
A  consummate performer who can sing, dance, act and play the piano, Hossan is one of Singapore's most highly sought after hosts and entertainers for corporate events and dinners.
In 2003, Hossan made his directorial debut in Sydney with Rodgers and Hammerstein's Flower Drum Song. Recent directing credits include Beauty & the Beast, Snow White & the Seven Dwarfs and Stephen Sondheim's Tony Award- winning musical, Company.
Co-founder of the Paul Carr Consultancy Pte Ltd – a Media Training Company and Double Confirm Productions Pte Ltd – an Arts & Entertainment Consultancy.
What excites you most about your industry?
It's constantly evolving. I would like to believe that our creativity cannot be stifled or discouraged by censorship, narrow-mindedness or plain ignorance. The community has stood up time and again for what we believe in. There is hope.
What's your connection to Asia?
I'm a Singaporean. (And if any ignorant fool dares say that we are in CHINA again, that person should get slapped by a large trout).
Favourite city in Asia for business and why?
Singapore. Not just because I'm from here, but because everything works. From infrastructure to efficiency of getting things done. I go online, apply for permits etc and within days, I get it. If anything needs to be discussed, an appointment is made, agreements are signed and voilà, you're ready to rock and roll.
What's the best piece of advice you ever received?
Remember the people who helped you along the way and in turn…help the people along your journey.
Who inspires you?
I can't name any single person. But I get my inspiration from everyday life. Situations, people and life around me.
What have you just learnt recently that blew you away?
That I can learn to say 'No'.
If you had your time again, what would you do differently?
Save money? LOL! No, seriously…save money.
How do you unwind?
I hang out with friends. People who make ME laugh for a change!
Favourite Asian destination for relaxation? Why?
Does Sydney count? Since it's Australasia? I have a tiny apartment there where I can go and by anonymous. Be with friends, chill out and just be me.
Everyone in business should read this book:
Start With Why by Simon Sinek
How can people connect with you?
Email: [email protected]
Website: www.doubleconfirm.sg
This interview was part of the Callum Connect's column found on The Asian Entrepreneur: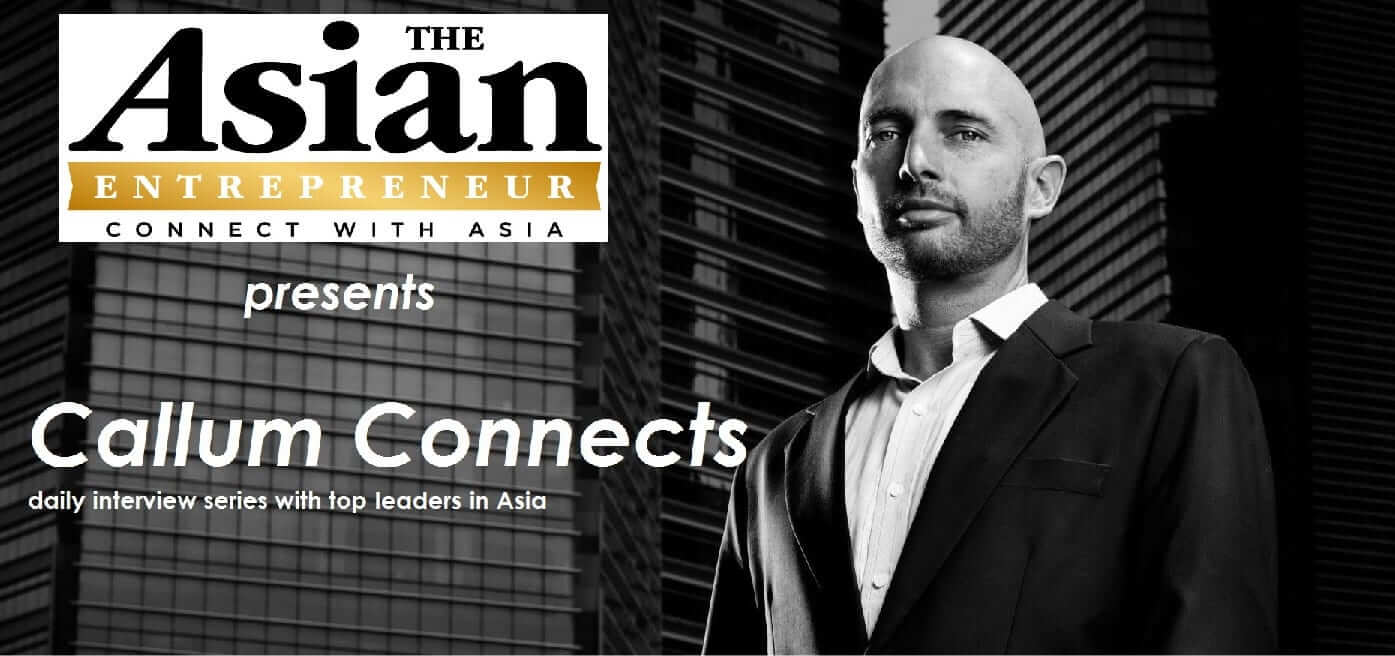 Callum Laing has started, built, bought and sold half a dozen businesses in a range of industries across two continents. He is the owner of Fitness-Buffet a company delivering employee wellness solutions in 11 countries and he is also the CEO of Entrevo Asia, a company that runs 40 week Growth Accelerator programs.
Connect with Callum here:
twitter.com/laingcallum
linkedin.com/in/callumlaing
Get his free 'Asia Snapshot' report from www.callumlaing.com
Take the 'Key Person of Influence' scorecard <http://www.keypersonofinfluence.com/scorecard/>