Jack Sim is a remarkable man on a remarkable mission.  What he achieved as an entrepreneur was just the preamble to the important work he is doing today.
Tell us about the World Toilet Organisation.
I invite everyone to join World Toilet Organization www.worldtoilet.org on our journey to bring proper sanitation and clean toilets for all; and to join hands with BOP HUB www.bophub.org to transform the 4 billion low income folks in the Base of Pyramid into a vibrant efficient marketplace so that they can get out of poverty and enjoy decent quality of life.
What's your story?
After 16 businesses, retired at 40 and devote to social entrepreneurship endeavors. Saw that toilet and sanitation were neglected agendas where 40% of world population still don't have a toilet. Started World Toilet Organization in 2001 which broke the global taboo on the toilet and sanitation agenda. In 2013, UN General Assembly declare Our founding day 19 Nov as UN World Toilet Day.
Started BOP HUB in 2011 as the a movement to end global poverty via market based solutions.
What excites you most about your industry?
Making sure everyone in the world gets a clean and safe toilet and ending global poverty are audacious goals but they are also very energizing.
It makes my life purposeful and meaningful.
What's your connection to Asia?
I was born in Singapore 1957 when Singapore was a very poor country. Over the years Singapore grew up to become a wealthy country and this gave me confidence that poverty alleviation is best done through market based approach when we unlock the human capacity and their spirit of enterprise.
Favourite city in Asia for business and why?
Singapore. Because it is the model of development aspired to by almost all of the developing countries.
We transformed from 3rd world to 1st world in 25 years. We can help others learn these lessons that we've acquired in our journey of growth.
What's the best piece of advice you ever received?
If you care for others, your consciousness expands and you're happy. If you care only for yourself, your consciousness contracts and you're miserable
Who inspires you?
My mother and all the mothers of the world. They do the work without the need of claiming credit for the success of others.
What have you just learnt recently that blew you away?
Selling Time to buy money is a loss making business. You can't  buy more time. So you should not sell time for money.
If you had your time again, what would you do differently?
It is unnecessary to imagine a different  life. Whatever life leads me to, I adapt to make the best out of it.
In the end,  it's to be a good husband, son, father, citizen, friend and human being.
How do you unwind?
I try to stay active and useful with every waking hour.
Favourite Asian destination for relaxation? Why?
It is not a place. It is how you find peace under your skin.
Everyone in business should read this book:
Tao De Ching by Lao Tze.
How can people connect with you?
Facebook Jack Sim
This interview was part of the Callum Connect's column found on The Asian Entrepreneur: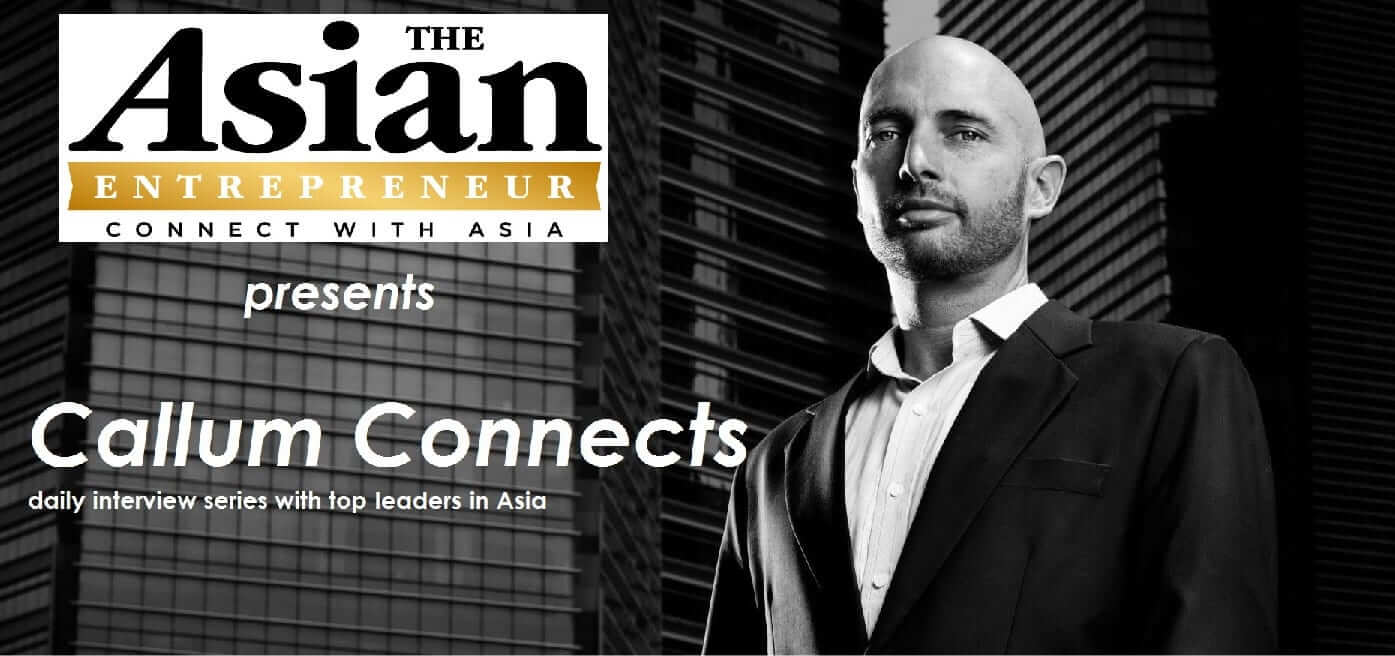 Callum Laing has started, built, bought and sold half a dozen businesses in a range of industries across two continents. He is the owner of Fitness-Buffet a company delivering employee wellness solutions in 11 countries and he is also the CEO of Entrevo Asia, a company that runs 40 week Growth Accelerator programs.
Connect with Callum here:
twitter.com/laingcallum
linkedin.com/in/callumlaing
Get his free 'Asia Snapshot' report from www.callumlaing.com
Take the 'Key Person of Influence' scorecard <http://www.keypersonofinfluence.com/scorecard/>