Jacqueline's Consultancy Helps Brands Grow and Maximise Potential
What's your story?
I was born and raised in Paris, am fluent in French, English, and Chinese. I am also a Co-founder of BRDG Consulting. Previously, I worked as a Senior Regional Sales Manager for Alexander Wang in the Asia Pacific region as an expert on market needs as well as a development strategy for brands in the region. Having lived in both Hong Kong and Paris, I have a thorough knowledge of both Asia and European markets and am considered to be an expert at bridging the two regions.
What excites you most about your industry?
Fashion is a reflection of our times and I have always been very passionate about helping great brands grow.
What's your connection to Asia?
I am French-born Chinese.
Favourite city in Asia for business and why?
Hong Kong because it is a symbol of transformation with abundant opportunities to grow and thrive.
What's the best piece of advice you ever received?
Know what you want.
Who inspires you?
Michelle Obama for her righteousness, also risk-takers, those who challenge the status quo and dare to be unconventional and to be themselves.
What have you just learnt recently that blew you away?
Crisis situations do push us to be expansive, creative, and to hunt for opportunities.
If you had your time again, what would you do differently?
Nothing.
How do you unwind?
I work out, meditate, write in my journal. These are some of the daily rituals that help me unwind.
Favourite Asian destination for relaxation? Why?
I never get tired of Thailand — the food, massages, spas, the sea, and mountains all in one location.
Everyone in business should read this book:
"The 5 AM Club: Own Your Morning. Elevate Your Life." by Robin Sharma. This elite performance expert teaches you how to maximise productivity, activate your best health, and bulletproof your serenity.
Shameless plug for your business:
BRDG Consulting is the interface that helps brands to maximise their brand potential in Asia.
https://www.brdg-cons.com/
How can people connect with you?
Email: [email protected]
—
To hear how entrepreneurs around the world overcome their challenges, search your favourite podcast platform for 'CallumConnects' to hear a 5-minute daily breakdown.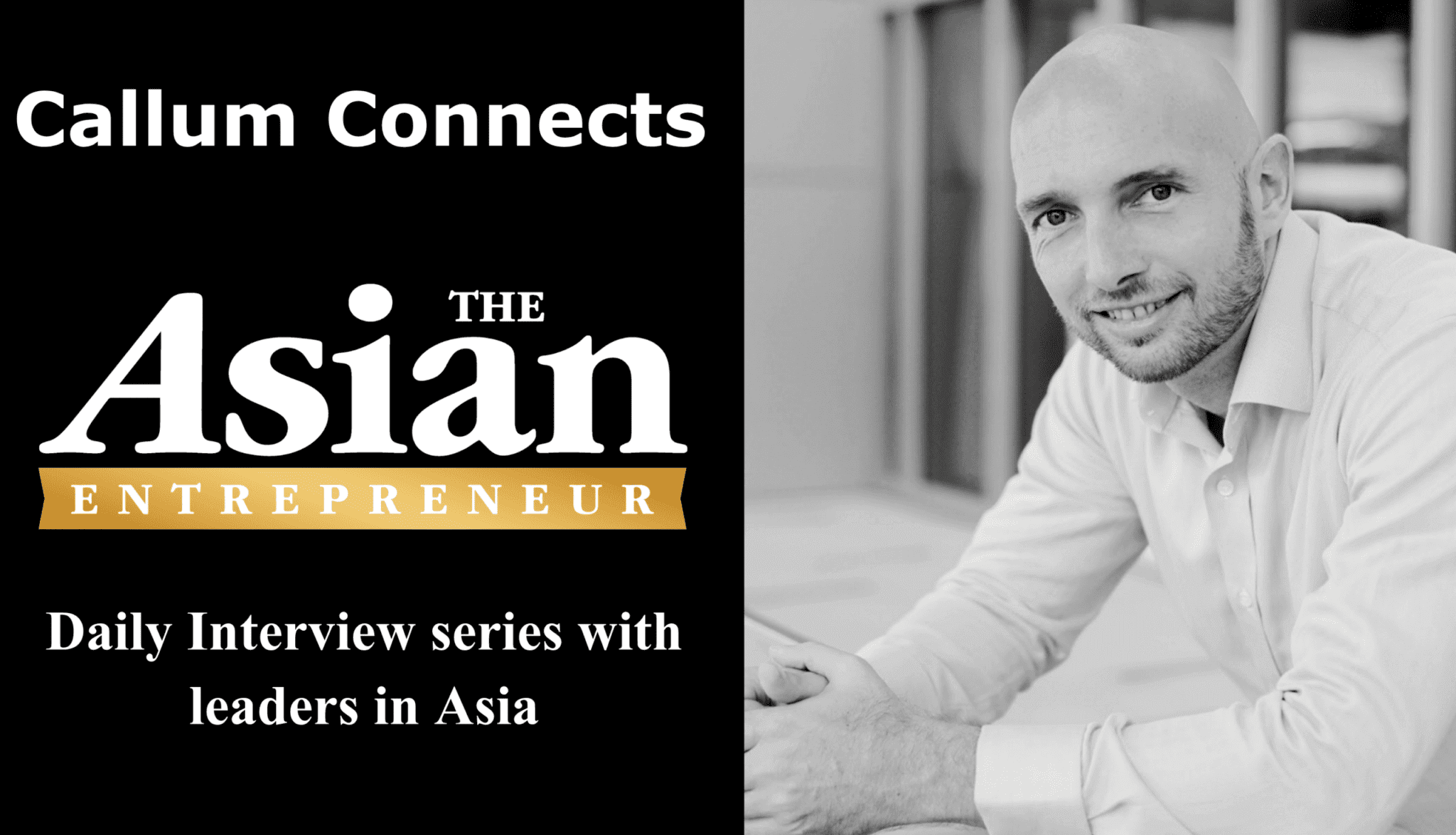 Callum Laing is an entrepreneur and investor based in Singapore. He has previously started, built, and sold half a dozen businesses and is now a Partner at Unity-Group Private Equity and Co-Founder and CEO of MBH Corporation PLC. He is the author of three best-selling books 'Progressive Partnerships', 'Agglomerate', and 'Entrepreneurial Investing'.
Connect with Callum on Twitter and LinkedIn
Download free copies of his books at www.callumlaing.com