What's your story?
I'm a former British army officer and financial spin doctor now running Khunu, a clothing brand with a social purpose that I founded four years ago.
What excites you most about your industry?
Making stuff and doing good. Having a tangible product is something I missed when working in financial communications. I've become quite a nerd about the physical properties of fibres and fabrics, and fascinated by researching how we can make newer and better end products. It's also satisfying to know that your business is helping to improve the lives of people who are less well off.
What's your connection to Asia?
I've lived here for over a decade, in Singapore, Hong Kong and Beijing. The pace of development has been incredible.
Favourite city in Asia for business and why?
For business I would say Hong Kong. You feel protected by the legal system and everything works efficiently. Long may that remain so. However, I prefer living in Beijing, it's big, dirty and less charming than before, but I like the diversity.
What's the best piece of advice you ever received?
When running a small business you need to say "no" regularly. I am terrible at this but if you take on too much you will only half do things. It's better to prioritise and do something really well than try to do everything.
Who inspires you?
Entrepreneurs who have built successful businesses whilst staying true to the values and lifestyle that inspired them to start in the first place. Yvon Chouinard of Patagonia fame and Richard Branson would be good examples.
What have you just learnt recently that blew you away?
The Great Pacific Garbage Patch, a massive cluster of plastic in the Pacific Ocean. It's believed to be twice the size of Texas and made up of small plastic debris that are hard to clean up. As it's miles from any shoreline nobody wants to take ownership of the recovery. It's a sad bi-product of the low cost-mass consumption society we live in.
If you had your time again, what would you do differently?
Think very carefully about the team I need and raise money when you have the chance and don't need it.  
How do you unwind?
Cycling and drinking craft ale, not usually at the same time.
Favourite Asian destination for relaxation? Why?
Yunnan in China, although it's becoming less charming.
Everyone in business should read this book:
Let My People Go Surfing by Yvon Chouinard. It highlights the importance of building a team of great people around a strong central culture.
Shameless plug for your business:
Once you've tried yak it's hard to really love other wools. It's warmer and has a softness similar to cashmere. A purchase also goes some way to helping provide a sustainable income for nomadic yak herders. What's there to not like?
How can people connect with you?
Email: [email protected]
Website: www.khunu.com
Twitter handle?
julesw07
—
This interview was part of the Callum Connect's column found on The Asian Entrepreneur: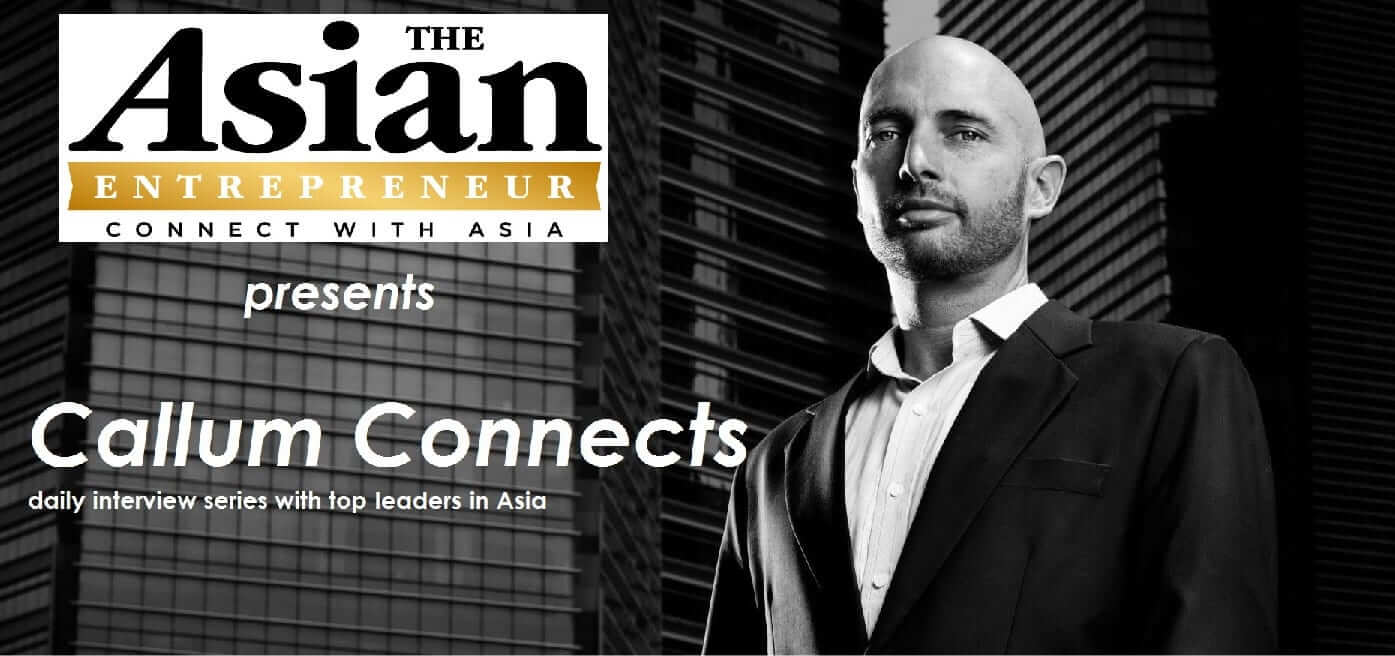 Callum Laing invests and buys small businesses in a range of industries around Asia.  He has previously started, built and sold half a dozen businesses and is the founder & owner of Fitness-Buffet a company delivering employee wellness solutions in 12 countries.  He is a Director of, amongst others, Key Person of Influence.  A 40 week training program for business owners and executives.
Take the 'Key Person of Influence' scorecard <http://www.keypersonofinfluence.com/scorecard/>
Connect with Callum here:
twitter.com/laingcallum
linkedin.com/in/callumlaing
Get his free 'Asia Snapshot' report from www.callumlaing.com