Leona and Her Team Provide the Best Lash Extension Services in Hong Kong
What's your story?
I was born in Southern China, however, I grew up in Hong Kong. I've always had an interest in art and beauty for as long as I can remember. I ran my own online store selling skincare products for 8 years and also worked at an Art Studio for children. This led to my decision to attend cosmetology school to learn semi-permanent make up techniques such as eyelash extension and microblading. After I got my cosmetology license, 2 years ago I opened my own salon, Lyla Lash, located in Central. My business has grown and I now have 6 employees.
What excites you most about your industry?
I love making people feel beautiful and radiant.
What's your connection to Asia?
I was born in Southern China but have lived in Hong Kong since I was 5 years old.
Favourite city in Asia for business and why?
Hong Kong of course! Despite the challenges Hong Kong is going through, the ability to connect with so many different people, from all sectors, makes it a truly unique and great place to do business.
What's the best piece of advice you ever received?
Acknowledge that we all have strengths and weaknesses, so hire people who are good at your weaknesses, give them all the resources they need and don't stand in their way.
Who inspires you?
Victoria Beckham – her beauty, her femininity, and I admire her success as a businesswoman.
What have you just learned recently that blew you away?
Business is all about constantly improving, changing, and adapting to new environments, which I think most businesses around the world have had to do lately!
If you had your time again, what would you do differently?
I would have started working toward my cosmetology license earlier. It was a bit of a leap of faith, but it has definitely been the best thing I ever did!
How do you unwind?
I love to paint. I try to spend a few hours a week painting in a studio in Central.
Favourite Asian destination for relaxation? Why?
Hoi An – the people, the food, the weather, and it's close proximity to Hong Kong for an easy weekend away; when we can fly again that is!
Everyone in business should read this book:
"Built to Sell: Creating a Business That Can Thrive Without You," by John Warrillow.
Shameless plug for your business:
At Lyla Lash Bar, our friendly and experienced technicians have a deep passion for art and beauty. We work with the best products, specializing in classic & volume techniques for eyelash extension. We love bringing out the natural radiance in people and making them feel beautiful!
How can people connect with you?
Instagram: @lylalashbar
Web: lylalash.com
—
To hear how entrepreneurs around the world overcome their challenges, search your favorite podcast platform for 'CallumConnects' to hear a 5-minute daily breakdown.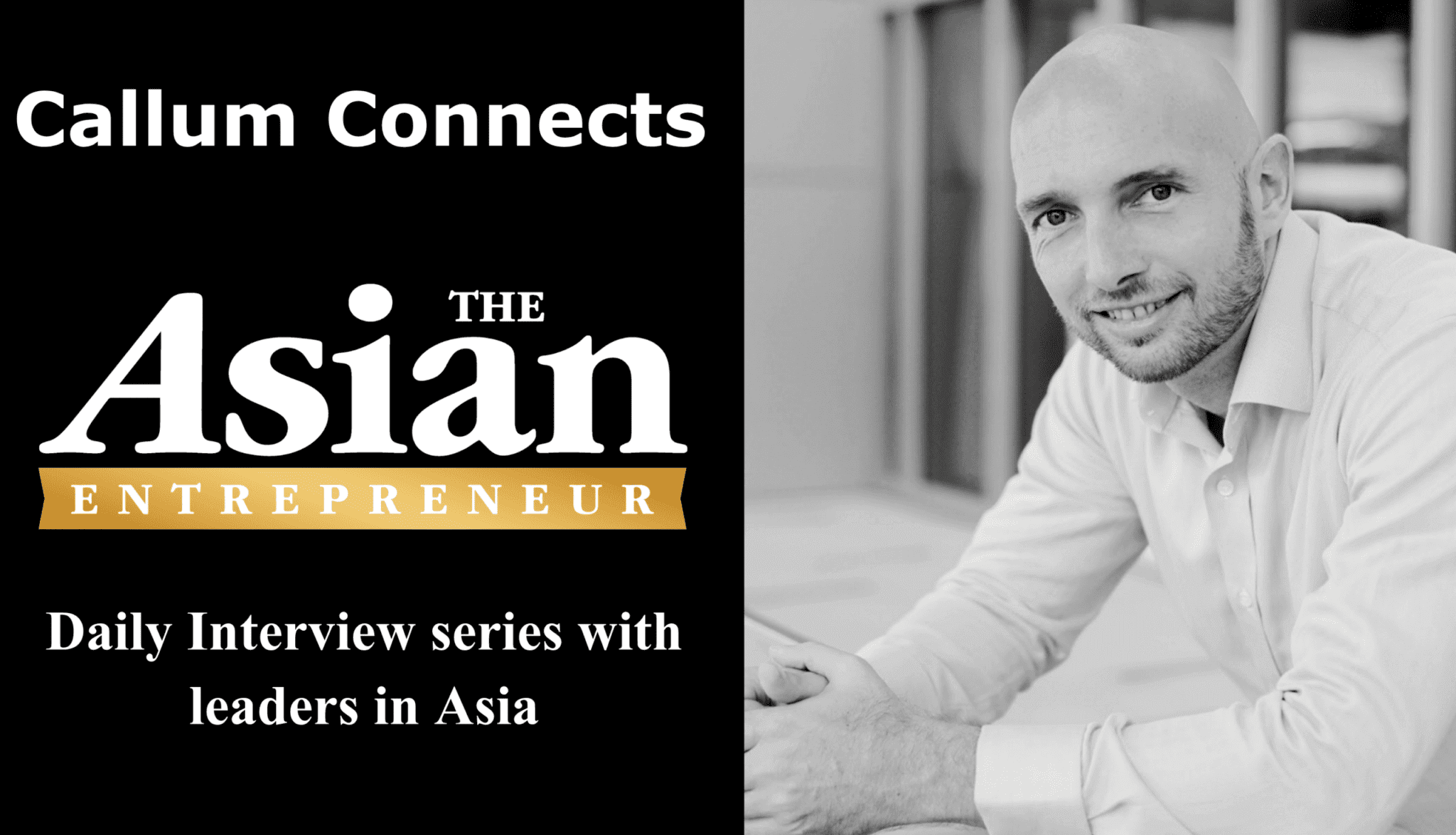 Callum Laing is an entrepreneur and investor based in Singapore. He has previously started, built, and sold half a dozen businesses and is now a Partner at Unity-Group Private Equity and Co-Founder and CEO of MBH Corporation PLC. He is the author of three best-selling books 'Progressive Partnerships', 'Agglomerate', and 'Entrepreneurial Investing'.
Connect with Callum on Twitter and LinkedIn
Download free copies of his books at www.callumlaing.com