Christina Helps Children Make Better Food Choices With Her New Book Series
What's your story?
I am the author of The Food ABC children's books series. Through my books, I hope to increase awareness of the importance of making good decisions for yourself, your friends and the world around you.
The ideas for the stories came from my own experiences growing up. Witnessing the stresses that children can go through in school, I would like to ensure children's education is balanced with messages on how to live a happy, healthy life, built around good friendships.
In school, we don't focus on how to live a happy life. But what can be more important than that?
What excites you most about your industry?
It's probably not the industry that excites me, but the wealth of products that are available within the industry. Our biggest asset in the world is knowledge. Books are at the centre of that, be it in paper or digital format.
My books are designed to help parents educate their children on life's important lessons through fun, light-hearted stories. Healthy foods personify each character to carry an implicit message about the importance of following a sensible diet. Did you know that kids think that food tastes better when there is a cartoon character associated with it? That's exactly what makes my books so clever; they subtly send a message to "eat the rainbow" — think carrots, zucchinis, beans, even mushrooms — without focussing on food at all!
It is my hope that children will pick up the lessons in the books. The younger they learn these lessons, the more they can benefit from them in life.
What's your connection to Asia?
I have spent most of my working life in Asia. It just happened that I came to live here one day, and I love it so much that I don't want to leave!
Favourite city in Asia for business and why?
Singapore, because of the quality and ease of basically everything I find important in life and business.
What's the best piece of advice you ever received?
Follow your own heart. Don't let others tell you what to do; it won't work.
Isn't this awfully ironic?
Who inspires you?
Every business starts with a client. I cannot express in words the immense satisfaction that I am getting out of every client who tells me that my books are great. My clients are my biggest inspiration, they are the ones who keep me going.
What have you just learnt recently that blew you away?
I learn every day, and I am hopeful that my best learnings are still to come!
If you would like an explicit answer to this question: While we may aim for results, we should enjoy the journey as well.
If you had your time again, what would you do differently?
I wouldn't change anything though I wish I had learned certain things earlier in life. Life is short and I feel as if I am running out of time. Maybe I haven't spent all of my time as effectively as I could have. There is still so much I want to do!
How do you unwind?
Writing these books is one way for me to relax, and so are the storytelling sessions that I conduct. I also enjoy my regular run and a good chat with friends over a drink!
Favourite Asian destination for relaxation? Why?
I don't need much besides a beach, a palm tree, and a good book! I am always happy to come home though. Therefore, my favourite Asian destination for relaxation is probably Sentosa, with the pool at home being an excellent alternative!
Everyone in business should read this book:
I recommend everyone to read all my books, but the one that I am most proud of is, "Peter the Potato," a very entertaining story with a strong plot illustrating that life is so much easier when looking on the bright side.
Shameless plug for your business:
The Food ABC books aim to be the vitamins for living a healthy and happy life. The books teach positive life lessons that are relatable to modern-day kids, from tidying your room and staying off digital devices to self-esteem and the importance of a good night's sleep. Each story is fronted by a character who is a healthy whole food, which implicitly teaches kids that carrots, zucchinis and mushrooms are likeable and fun. The lessons are woven into storylines that young children can relate to and understand.
How can people connect with you?
[email protected]
www.thefoodabc.com
Twitter handle?
thefoodabc
—
To hear how entrepreneurs around the world overcome their challenges, search your favourite podcast platform for 'CallumConnects' to hear a 5-minute daily breakdown.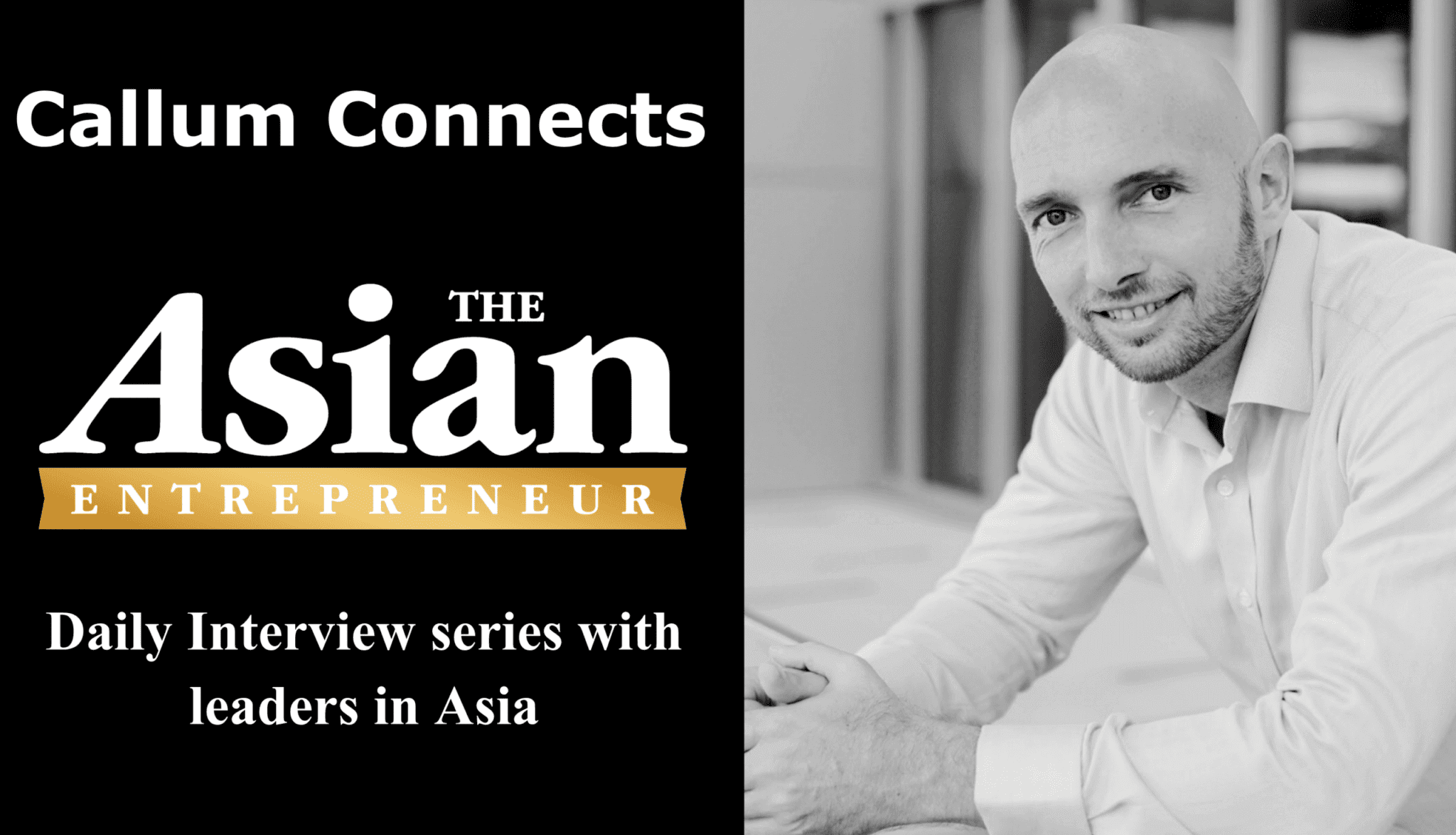 Callum Laing is an entrepreneur and investor based in Singapore. He has previously started, built, and sold half a dozen businesses and is now a Partner at Unity-Group Private Equity and Co-Founder and CEO of MBH Corporation PLC. He is the author of three best-selling books 'Progressive Partnerships', 'Agglomerate', and 'Entrepreneurial Investing'.
Connect with Callum on Twitter and LinkedIn
Download free copies of his books at www.callumlaing.com