What's your story?
I've spent a large portion of my life working 9-5 for a large corporation. During that time i got my MBA and lived the cushy life. But i was bored of the routine and realized i can have more fun, free time and money being in control of my own career. So I became the "ultimate part-timer" at Temploy – having done over 116 freelance jobs in 2014 and championing the cause for others to do the same.
What excites you most about your industry?
With 14.8 million unemployed in the region, coupled with difficulty in engaging manpower and serious underutilization of existing manpower, Temploy has set itself out to solve a major problem.
The business was conceptualized with an intention to find volunteers for disaster relief. Upon deployment, we found that the utility of matching jobs to the exact hour when candidates are convenient, results in significantly higher engagement and productivity. I'm stoked to be able to have a tool to help such a large market needing gainful employment and disrupt traditional HR agencies.
What's your connection to Asia?
Born and raised in Singapore before a stint for school and work in Perth, Australia. Can't imagine being anywhere else besides being in the rising heart of the global economy.
Favourite city in Asia for business and why?
Bangkok, everytime i'm there, i make awesome connections as the business community is so collaborative. We also get so much interest from the users and employers for Temploy that it was the first city outside Singapore we branched out to. Bandung in Indonesia is now becoming another interesting place to look at.
What's the best piece of advice you ever received?
My mentor told me, "Let professionals do professional work." – i believe it entirely to find the best collaborators or agents to do their part instead of trying to do everything yourself. This way, i focus on my strengths and leverage upon that of others
Who inspires you?
Sir Richard Branson, the way he creates value and excitement out of the ordinary gave me the idea to focus on the smaller things like part-time employment instead of the head-hunting senior executives.
What have you just learnt recently that blew you away?
The value of public and media relations. I signed up to be a contestant on Channel News Asia's "Start-Up" season 2. It is a documentary reality show on startup life and its challenges. After making it to the top 8 out of hundreds of contestants and appearing on regional TV, I'm getting leads and recommendations from everywhere – even as far as Hungary!
If you had your time again, what would you do differently?
Start this business earlier! Would have saved myself so much frustration from being held back behind my corporate desk.
How do you unwind?
Good German beer in the company of friends.
Favourite Asian destination for relaxation? Why?
Johor Bahru, just 30 minutes away from Singapore to enjoy similar luxuries of food, drinks and shopping at half the price.
Everyone in business should read this book:
Richard Branson, "Losing my virginity".
Shameless plug for your business:
On the 9th and 10th of May, Temploy is proudly to be part of *SCAPE Personal Discovery x QZI, Temploy Presents Skill Up 2015″ or "Skill Up 2015" for short. It is an event that, as the name suggests, intends to grant youths with the skills to embark on a self-enabling learning journey that is important for their future career, regardless of the nature or industry.
At Skillup 2015, the goal is to bridge the gap that most youths have regarding career development and selection. At the event, there will be a series of talks for youth to attend which spans across never before discussed topics from employers & industry experts, such as "What skillsets do I look for when I hire" and panel discussions on career development.
To ensure this event is amazing, help crowdfund our efforts to educate the next generation of self-reliant youths at https://crowdfunding.channelnewsasia.com/projects/view/3698?slug=Skillup+2015+(Temploy) or see the full details at www.skillup.temploy.com
How can people connect with you?
[email protected]
www.temploy.com
@temployjobs
sg.linkedin.com/in/markgkoh/en
—
This interview was part of the Callum Connect's column found on The Asian Entrepreneur: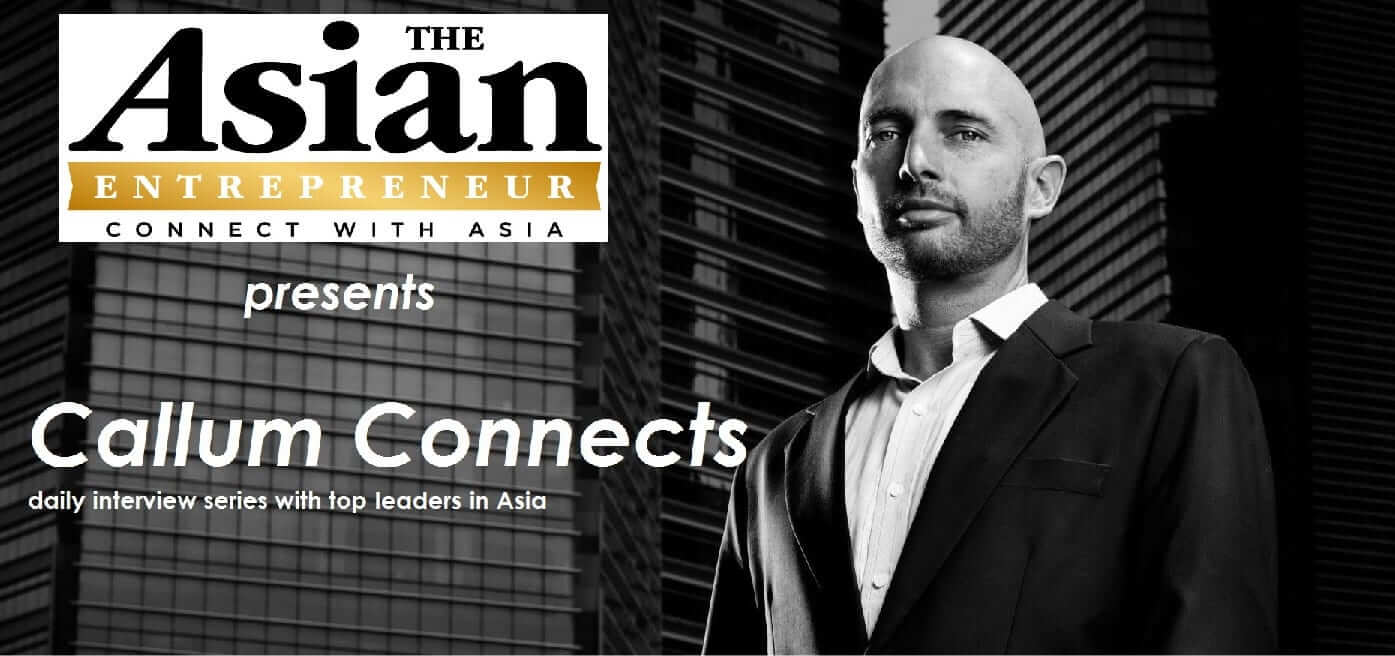 Callum Laing has started, built, bought and sold half a dozen businesses in a range of industries across two continents. He is the owner of Fitness-Buffet a company delivering employee wellness solutions in 11 countries and he is also the CEO of Entrevo Asia, a company that runs 40 week Growth Accelerator programs.
Take the 'Key Person of Influence' scorecard <http://www.keypersonofinfluence.com/scorecard/>
Connect with Callum here:
twitter.com/laingcallum
linkedin.com/in/callumlaing
Get his free 'Asia Snapshot' report from www.callumlaing.com