Executive coaching done well can have enormous impact on your business for what is a relatively small spend. We focus on changing the way work is done so that you achieve the sustained business outcomes that are most important.
Sometimes this involves re-evaluating strategy, sometimes it means changing your process, your structure or your leadership style. Often it involves systemic change and change in how teams work to get strategy executed.
After coaching many many individual senior executives and teams,  I can feel very confident that any committed leader would get significant value from an executive or team coaching program.
What's your story?
I call the Asia Pacific region my home, not one country but the whole diverse region. I have lived in 4 major cities in the region and worked in over 10 countries. I work as an adviser and coach to senior regional leaders, entrepreneurs and their respective teams. These executives and teams span many industries, they come from mutiple ethnic backgrounds and they operate in many different contexts. I thoroughly enjoy this diversity. It keeps me present and curious.
My own business life has spanned mutiple domains – banking, funds management,  professional services; publishing and design.. I have worked for global corporates and run my own businesses.  I have started  4 businesses in  3 countries. All of these experiences has stretched me as a person and helped build a reservoir of perspectives through which I can view leadership and performance.
What excites you most about your industry?
Whilst advisers, mentors and executive coaches have been around for centuries the industry is establishing itself with some distinct " bodies of knowledge" and therefore which credibility.   There are some remarkablely wise people in the profession and this makes it an interesting space to be. There is also a huge opportunity. Asia Pacific has perhaps 20,000 serious full time wealth advisers and no more than 1000 serious full time executive coaches. Society seem to worry much more about our wealth then we do about ourselves, our capacity to lead self, lead businesses and live  "flourishing" lives.
I am hoping that over time this imbalance will self correct.
What's your connection to Asia?
I have lived here for 14 years
Favourite city in Asia for business and why?
As an English speaker the easiest for me are Hong Kong, Singapore and Sydney. However I love working in Dubai, Tokyo, Taipei and Bejing as they bring genuine authenticity. Both the Philippine and Vietnamese are in different ways very rewarding cultures in which to undertake coaching work.
What's the best piece of advice you ever received?
Go and get some commercial experience (Even if it doesn't really suit you). I am not a natural born sales guy however the commercial  and business development exposure I have had has given me a great insight into both behaviour and the systems at work.
Who inspires you?
Many many people every day. Anyone living a purpose lead life. People who show some courage to do what they need to do to fulfil their own meaning.  They can be corporate leaders, small business executives, social enterprise, or visual and performing Artists
What have you just learnt recently that blew you away?
I continue to explore my own mindfulness journey and to this end I recently attended a session in sydney with B Allan Wallace as the guru/ master.  His practice, his insight and the challenges he threw out to us has certainly got me re- appraising some of my values.
If you had your time again, what would you do differently?
Get a couple of genuine mentors who are both wise and empathetic
How do you unwind?
I meditate daily. I have also recently  re-engaged with my own creative outlet which is writing – fiction or prose, not work related blogs. This helps me to re- energise.  A glass of red wine watching rugby works. I also try and steal 4 to 5 days at a beach a few times a year.
Favourite Asian destination for relaxation? Why?
Thailand – the place, the people and the culture suits both relaxation and contemplation. Along with parts of Bali, Thailand is the natural "wellbeing" centre of the world.
Everyone in business should read this book:
2 books :
"Thinking Fast and Slow" by Daniel Kahneman
"Working Identity" by Herminia Ibarra
How can people connect with you?
This interview was part of the Callum Connects column found on The Asian Entrepreneur: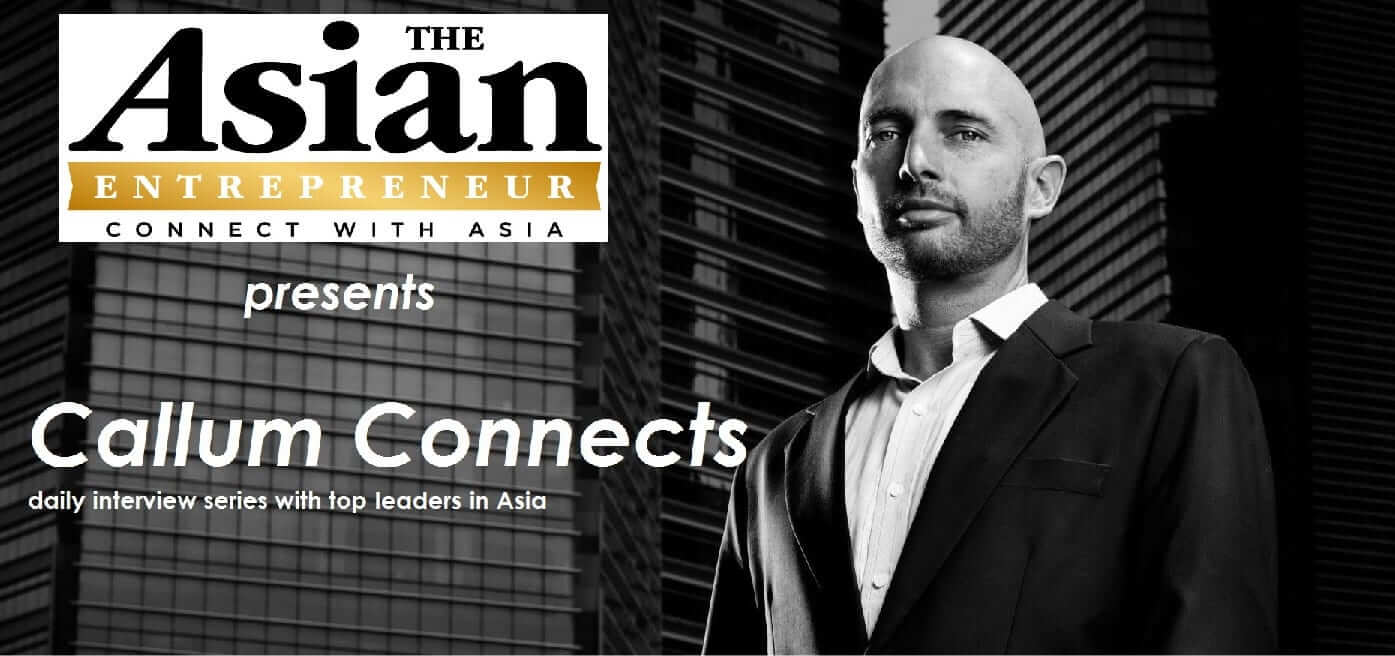 Callum Laing has started, built, bought and sold half a dozen businesses in a range of industries across two continents. He is the owner of Fitness-Buffet a company delivering employee wellness solutions in 11 countries and he is also the CEO of Entrevo Asia, a company that runs 40 week Growth Accelerator programs.
Take the 'Key Person of Influence' scorecard <http://www.keypersonofinfluence.com/scorecard/>
Connect with Callum here:
twitter.com/laingcallum
linkedin.com/in/callumlaing
Get his free 'Asia Snapshot' report from www.callumlaing.com