The fitness industry in Asia has exploded in recent years and whilst different fitness fads come and go the fundamentals remain the same.  The professionals in this space are working hard to develop their brand and maximise the value they can provide to the most amount of people.
What's your story?
When I was younger, I was overweight – I also then had a full-on corporate job in an IT company. I pretty much hated anything exercise related. However, one day I got introduced to exercise and I had a love-hate relationship with it – which  made me eventually come out of my corporate job and start off a program that even I would be comfortable doing myself. Today I run Malaysia's most fun/loved bootcamps and I mentor many fitness professionals throughout the region. I am also a Reebok Brand Ambassador.
What excites you most about your industry?
Being able to see people make changes to their lives. When someone gets empowered, it's amazing to see how their quality of life improves – their relationships, their confidence, and even their personality. It's an amazing feeling knowing that I had a small part to play in that transformation.
What's your connection to Asia?
In 2012 at the Asia Fitness Convention, I won the first ever Fitness Presenter Idol, a contest which put me up against many elite fitness professionals from all over Asia. That award opened many doors for me career-wise, leading to me becoming an education partner with the American Council on Exercise and also mentoring fitness professionals throughout Asia. Today, I network and partner with many fitness professionals who run their own businesses – in Singapore, Philippines, and even Vietnam.
Favourite city in Asia for business and why?
It's got to be Kuala Lumpur – where I first started my career in IT (which taught me alot of what I use and do today), and also where I primarily run my outdoor bootcamps and corporate programs for a number of organizations based in Malaysia.
What's the best piece of advice you ever received?
'The pie is big enough for everyone".
The fitness industry is pretty competitive, but I've learned that it's no point going head-to-head with my competitors. Instead, I often partner with and even refer business to 'competing' fitness organizations. There's enough for everyone, and I operate on an 'abundance' mindset instead of a scarcity mindset. I've learned that when I empower my colleagues and make them successful, then I too become successful.

Who inspires you?
My mentor, Lawrence Biscontini. I first met him at a fitness convention. He is a Mindful Movement Specialist winning multiple industry-recognized awards. He is part of the BOSU Development Team, a Registered Yoga Alliance Teacher, and Contributing Author to industry magazines like AFAA's American Fitness. But more than being a colleague and all that, he is my best friend.
What have you just learnt recently that blew you away?
Facebook advertising works!! I now spend a decent amount of money on advertising my programs and services on Facebook and I'm seeing great returns.
If you had your time again, what would you do differently?
I wouldn't change a thing. I believe that my life is a journey that has prepared me for today. I needed to go through the ups and downs because that's the only way I could be who I am today.
How do you unwind?
Spending some time shutting off doing absolutely nothing other than sipping a glass of white wine.
Favourite Asian destination for relaxation? Why?
I haven't traveled much throughout Asia, except for Bangkok for a yearly fitness convention (the Asia Fitness Convention). I'll have to say it is Bangkok – because it's significant to me and my career in many ways. It's like a yearly 'retreat' I look forward to.
Everyone in business should read this book:
How to win friends and influence people – Dale Carnegie
Shameless plug for your business:
I run Malaysia's most popular bootcamp. We're different because we cater for everyone – even if you don't like exercising. We're the only bootcamp that has conducted programs in Bangkok and even in Greece – and for 2015, all 17 Miss Universe Malaysia Finalists are working out at my bootcamps… how do you beat that?
How can people connect with you?
Visit my website – www.dailymuscle.com or connect with me on Instagram and Twitter @dailymuscle
—
This interview was part of the Callum Connect's column found on The Asian Entrepreneur: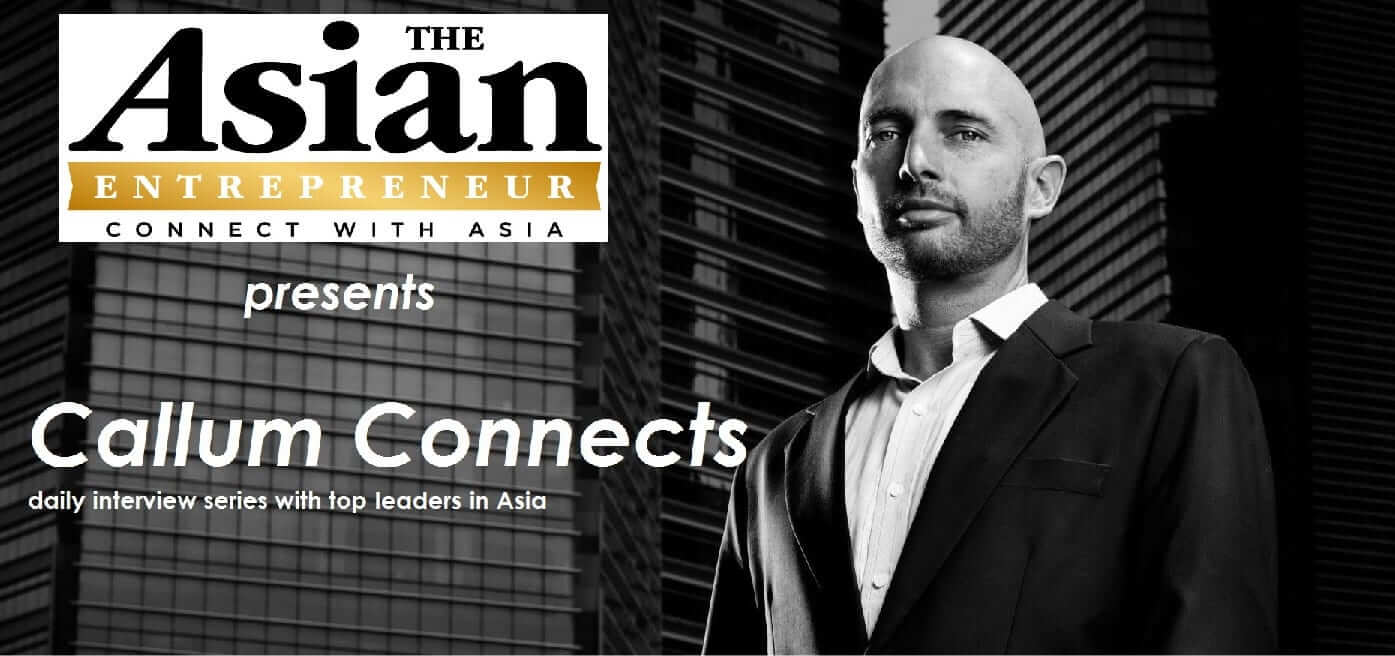 Callum Laing has started, built, bought and sold half a dozen businesses in a range of industries across two continents. He is the owner of Fitness-Buffet a company delivering employee wellness solutions in 11 countries and he is also the CEO of Entrevo Asia, a company that runs 40 week Growth Accelerator programs.
Take the 'Key Person of Influence' scorecard <http://www.keypersonofinfluence.com/scorecard/>
Connect with Callum here:
Get his free 'Asia Snapshot' report from www.callumlaing.com