Wilson Teh has had an entrepreneurial spirit from the age of 7! He now runs a successful interior design firm.
What's your story?
I am a proud father of 5 adorable children and a husband to my loving wife, Ma Li Li. I relate managing a business to being the main man of the house by providing constant encouragement to every member of the family.
I believe I am at the core, a survivor gifted with astute business acumen. I was only 7 when my father passed away and I learned at a very young age how to earn a living by helping my mother sell jewelry. At the age of 10, I already had a stall at Centrepoint. Having my own stall in Centrepoint wasn't enough for me and so when a few of my friends decided to run their own stalls in two other areas in the city, I earned income by being their middleman supplying goods to them.
I was once a door-to-door salesman of skin-care products for five years after completing my National Service before I went on to join an interior design firm for two years. Being a self-learned interior designer and a born entrepreneur, in the year 2000, I decided to venture out and run my own interior design business along with my longtime friend and co-director Mr. John Foo.
All the experiences I have gone through have shaped me and made me who I am today. All these experiences have equipped me with valuable knowledge and hands-on exposure on how to run a successful business, which I continue to do so up to this day.
What excites you most about your industry?
It's resilience. I mean, I could have been anything I wanted to be, really. I could have literally chosen to sell another product or service. But I have observed in my almost 20 years in this trade that even when the economy is not doing so well, the interior design and renovation business in general doesn't really feel the pinch. In fact, it is during these hard times that I keep seeing a sudden spike in demand for such services. I'm definitely glad to be in this industry and be in this position today.
What's your connection to Asia?
I was born and bred in Singapore. This is my home and I will see my end in this wonderful nation where all of its citizens and residents enjoy freedom and security which several nations out there don't have. My business is solely operating here for now. I have big hopes and dreams of course, but those are more long-term objectives.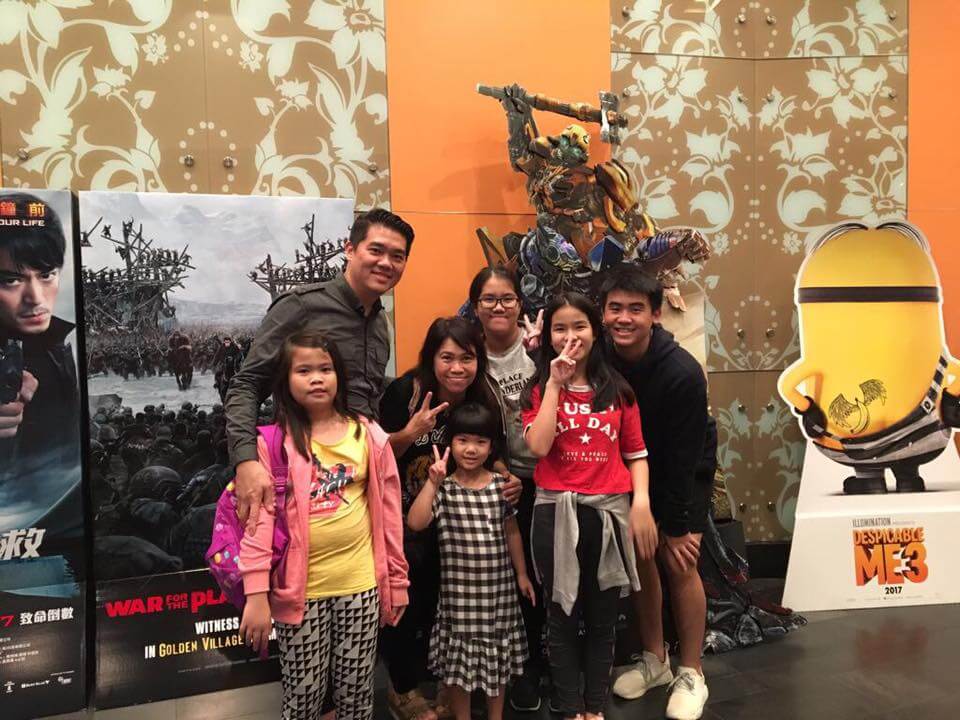 Favourite city in Asia for business and why?
Singapore of course. It is such an easy country to do business in. The government really makes efforts to attract people within and outside of Singapore to be entrepreneurs by providing them the right infrastructure especially when it comes to technology. The immense support and benefits the government is providing would be enough to lure any business-minded person to start their very own company.
What's the best piece of advice you ever received?
Kindness is a gift everyone can afford to give. This always reminds me that no matter your situation in life, you must remain kind to everyone, even to the hostile and the malevolent.
Who inspires you?
My mum. I think what she did for our family to survive all those years, to get us through all the challenges we had, to succeed in raising us and engrained in us to always stay humble is something quite phenomenal.
What have you just learnt recently that blew you away?
As a businessman and as an employer, I was once given advice by someone who I admire so much. He said to give full and complete trust in my employees. If you can't do that, then you can't continue working with them. I think that really helped me have faith in the people working in my company. Whoever works in my company, I automatically consider them family.
If you had your time again, what would you do differently?
There's a school of thought that says "health is wealth." At a young age, I was already so focused on becoming a successful businessman that I blindly compromised my health only to realize later on that truly, all the success in the world won't matter if you are not healthy. I am okay now of course and I plan to continue maintaining a healthier lifestyle.
How do you unwind?
I am a very simple man. Spending time with my wife and family is all I really need to unwind. Our family is not really fond of doing big things. So, a simple dinner at our favourite restaurant is good enough for me.
Favourite Asian destination for relaxation? Why?
Within Singapore, it has got to be Sentosa. It's the best place for the kids! If away from home, that would be Taiwan because the people are so nice there and we love visiting during colder months.
Everyone in business should read this book:
The Alchemist by Paulo Coelho. It's not really a book about business but it proves to us, that dreams do come true.
Shameless plug for your business:
Rezt & Relax Interior is a home-grown interior design company. We are an HDB-certified and CaseTrust accredited firm with a certification in ISO Safety and Quality. Backed by 17 years of industry experience, we are a multi-award winning company that offers the industry's first and only LIFETIME warranty and one of only a few that provides customers with an insurance bond!
How can people connect with you?
You may reach me through [email protected]
—
This interview was part of the Callum Connect's column found on The Asian Entrepreneur:
Callum Laing invests and buys small businesses in a range of industries around Asia. He has previously started, built and sold half a dozen businesses and is the founder & owner of Fitness-Buffet a company delivering employee wellness solutions in 12 countries. He is a Director of, amongst others, Key Person of Influence. A 40 week training program for business owners and executives.
Take the 'Key Person of Influence' scorecard <http://www.keypersonofinfluence.com/scorecard/>
Connect with Callum here:
twitter.com/laingcallum
linkedin.com/in/callumlaing
Get his free 'Asia Snapshot' report from www.callumlaing.com