Ronnie Chin successfully set up his animation studio in Singapore after working across the region for many years.
What's your story?
My name is Ronnie and I founded AMC Studio Pte Ltd. My company visualises and creates video and animation for television and various media platforms. My first job started as a 3D artist at Black Magic Design, Singapore. After five years I left the company and started working around Asia to gain industry exposure which has now lead me to setting up my own studio.
What excites you most about your industry?
I am extremely excited when my work is recognised by public media and when people start turning to us to create their next film. I am also excited when my team can do experimental projects with no boundaries. We always end up with interesting results. Whether it is something visually interesting or discovering a better or more efficient workflow.
What's your connection to Asia?
I started my career in Singapore and have worked with clients from Malaysia, Hong Kong, China and Australia. Some projects require me to meet clients face to face which is always a good opportunity to build bridges and connections to our neighbouring counterparts. Long distances have never been a problem as Singapore has such a fast and reliable internet speed. We can communicate and transfer files in real time and very cheaply compared to traditional mailing methods.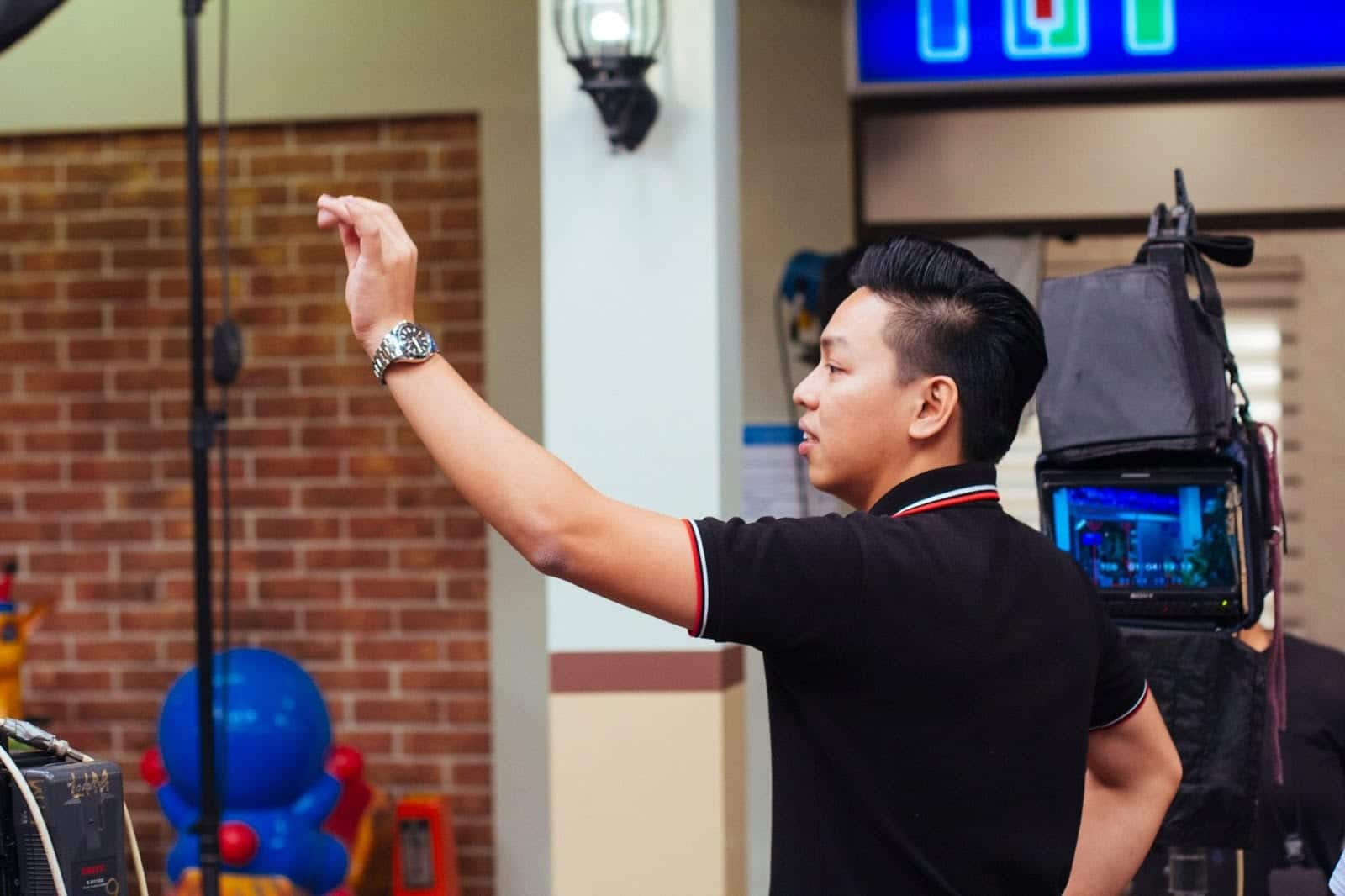 Favourite city in Asia for business and why?
Singapore is my favourite city for business. It's incredibly easy to register a company and it is a good central hub for our operations. Singapore has one of the most convenient transportation systems to travel within and out of the country .
What's the best piece of advice you ever received?
My ex boss from Black Magic Design, Damien once told me to not focus solely on profit or money, just to focus on doing a great job for your client and money will come automatically. I have been following his advice and it's been playing out well so far.
Who inspires you?
I am inspired by my friends who are self starters, motivated and persistent at achieving their goals. I enjoy listening to their dreams and aspirations and it always gives me a fresh perspective on what I hope to achieve for my company and myself.
What have you just learnt recently that blew you away?
To build a good product, you need the best people you can find and afford. Don't expect fresh graduates to produce stunning work on the get go. Hire for quality not quantity.
If you had your time again, what would you do differently?
I would find the right people to complement me in the business. Two pairs of hands is better than one.
How do you unwind?
I take a long break and escape to explore the world.
Favourite Asian destination for relaxation? Why?
Japan. I love their culture and the scenery. I once took a month break to explore the whole of Japan. It was amazing and there are still many places I have yet and wish to explore when time allows.
Everyone in business should read this book:
Not into business books. I am more of a practical person and would rather think about things and read later.
Shameless plug for your business:
AMC Studio does film and animation . We help our clients to maximise the impact of their stories through stunning visuals.
How can people connect with you?
You can contact me through [email protected] or add me on Linkedin https://sg.linkedin.com/in/ronnieamc
—
This interview was part of the Callum Connect's column found on The Asian Entrepreneur:
Callum Laing invests and buys small businesses in a range of industries around Asia. He has previously started, built and sold half a dozen businesses and is the founder & owner of Fitness-Buffet a company delivering employee wellness solutions in 12 countries. He is a Director of, amongst others, Key Person of Influence. A 40 week training program for business owners and executives.
Take the 'Key Person of Influence' scorecard <http://www.keypersonofinfluence.com/scorecard/>
Connect with Callum here:
twitter.com/laingcallum
linkedin.com/in/callumlaing
Get his free 'Asia Snapshot' report from www.callumlaing.com