I first became aware of Suasti when she was taking amazing photographs of one of our clients Karen French.  Then another client of ours, Kareen Lai also recommended we get in touch.  Talented and with a great outlook on life, what's not to like?
What's your story?
I started out my career in the corporate world of business development in Sydney and  New York. After moving to Singapore I had the chance to explore my creative side and became a successful professional photographer. I completely immersed myself in capturing those special fleeting moments of life that are simply joyful. We have been living here for seven years now and I love it, the blends of culture, the people, food and great lifestyle. I always wanted to show off my new home to friends and family overseas but I often found it hard to find something meaningful to gift. I soon realized that Singapore was lacking unique and modern gifts that you could give with real pride. My answer is Straits Canopy – a new lifestyle brand the celebrates Singapore and all the amazing people who call her home.
What excites you most about your industry?
There are so many amazing things happening in Singapore that it's a privilege to be able to present them in our unique way and tell the world about Singapore's wonderful blended and multicultural history.
What's your connection to Asia?
I finally came full circle and am an ex-pat who found her roots after moving to Singapore –  I discovered that I am Peranakan. Now I finally have a term to explain my blended background! Something I am delighted about.
Favourite city in Asia for business and why?
Singapore for its business transparency and ease of meeting people, being able to get the most out of each day because of proximity.
What's the best piece of advice you ever received?
Have no regrets. Each mistake is a way to learn something. This shift in thinking helps me to attempt areas of business I have no experience in and once you do – you have experience! It's all a great big circle of learning.
Who inspires you?
People who keep going inspire me. Two women who stand out in my life are my mother who came from an underprivileged background of being the youngest of 12 kids to work really hard, create a fantastic career and raise us with love and grace. The other person I find inspiring is my best friend who despite being diagnosed with multiple sclerosis has such a joy for life and undertakes the hardest things with enthusiasm. Both these women push me to keep going through any adversity because they do it everyday. They are rock stars.
What have you just learnt recently that blew you away?
By speaking up about Straits Canopy and what I am trying to do I have been blown away by the generosity and support of people in the entrepreneurial community here in Singapore. The levels of encouragement, kindness, support and connectivity are outstanding and I have felt truly grateful. Its another reason to celebrate all the people on this island.
If you had your time again, what would you do differently?
While there are some things that I could have done MUCH MUCH better, lets be honest, making the mistakes I did helped me to learn how to do things better. I have learnt lessons in streamlining and seeing the value of things beyond the dollar sign.  There isn't really anything I would redo – the whole process is a journey and I am enjoying all the many steps along the way.
How do you unwind?
I get together with two of my closest girlfriends and we drink champagne, laugh and dance around the living room. A fantastic stress buster.
Favourite Asian destination for relaxation? Why?
I love Krabi in Thailand. It remains not too commercial and when you take a long boat to one of the small deserted islands off the coast you feel a million miles away from reality. At sunset the colours of the sky and ocean are amazing.
Everyone in business should read this book:
The Richest Man in Babylon really stayed with me. Some old school principles have been around for a long time for a reason.
Shameless plug for your business:
Straits Canopy is a lifestyle brand for Singapore that provides you with gorgeous gift items you are proud to give. A modern celebration of history – we have re-interpreted Peranakan motifs in a unique way so you don't have to walk around in the heat anymore to find that little something to take overseas with you. We've all been there right? We have it covered. We also provide you with a fun and informative online magazine that lets you shop, learn and experience the best that Singapore has to offer.
How can people connect with you?
You can find our site at www.straitscanopy.com – or you can email me at [email protected]. We are also on facebook and instragram at Straits Canopy. I try and keep an element of fun in everything I do so sign up to our site and join us – I promise you'll learn something and have a laugh along the way.
—
This interview was part of the Callum Connect's column found on The Asian Entrepreneur: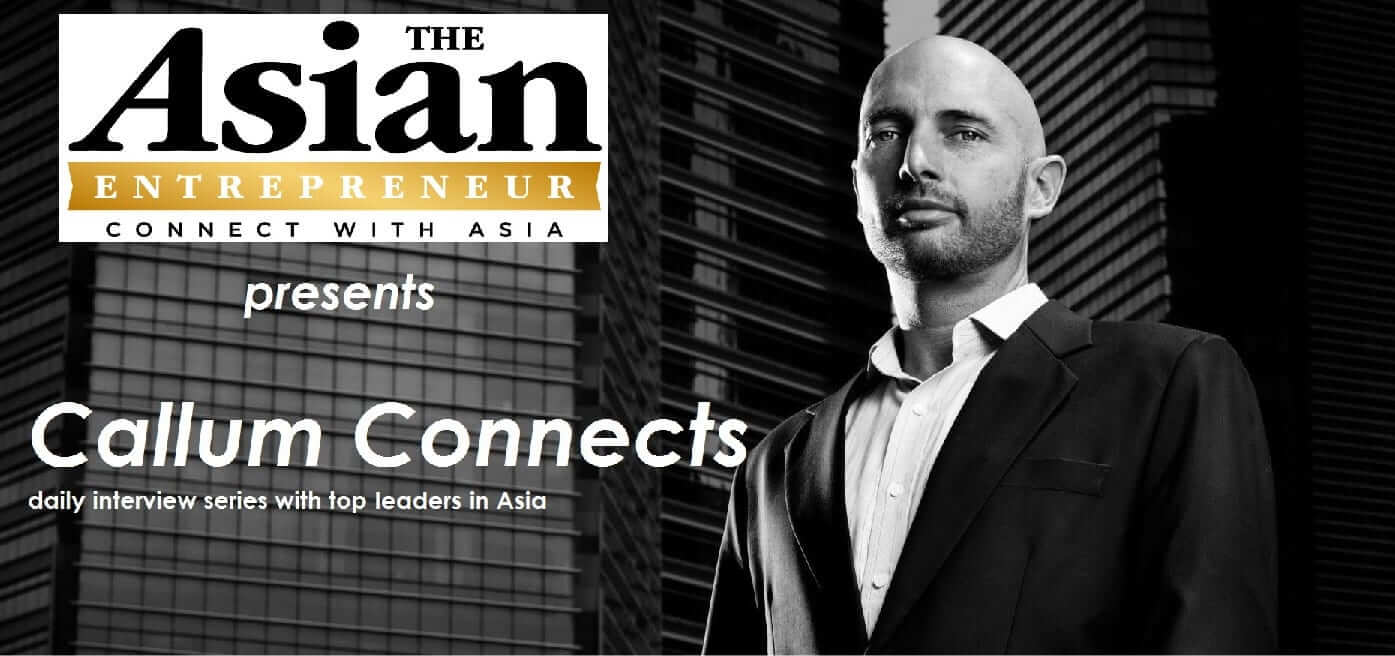 Callum Laing has started, built, bought and sold half a dozen businesses in a range of industries across two continents. He is the owner of Fitness-Buffet a company delivering employee wellness solutions in 11 countries and he is also the CEO of Entrevo Asia, a company that runs 40 week Growth Accelerator programs.
Take the 'Key Person of Influence' scorecard <http://www.keypersonofinfluence.com/scorecard/>
Connect with Callum here:
twitter.com/laingcallum
linkedin.com/in/callumlaing
Get his free 'Asia Snapshot' report from www.callumlaing.com