Thierry Invests to Promote Change And Is An Executive Coach 
What's your story?
After 15 years learning the ropes in private equity funds, in London, and investing globally, I decided, about 10 years ago, that I wanted to do private equity, my own way, with a different ethos and strategy compared to what I had previously experienced. This is how I came to co-found Hera Capital. Today, I share my time between Hera Capital and Executive Coaching, and I find these two activities to be very complementary.
What excites you most about your industry?
Investing can be a way to promote change. When empowering women at Sophie Paris, one of our portfolio companies, we help lower the gender gap. When investing in Alodokter, particularly in the current environment, we help people address crucial health issues.
Coaching also promotes change. I help individuals figure out how they want to advance through life, whether at work or more broadly.
What's your connection to Asia?
I started my career as a young professional, in Singapore, in 1995. Back then, leaving France to go and live in Singapore was a real adventure. All the more so for me, since I had married only two months before moving here. We spent two wonderful years in Singapore, discovering a different culture and making life-long friends, before returning to France. Then, In 2010, when I thought it was time to make a change, serendipity brought me back to Singapore on a business trip, and we decided to move back.
Favourite city in Asia for business and why?
Jakarta, for the unwavering optimism of the local population and the many opportunities to invest, while also being able to drive positive change.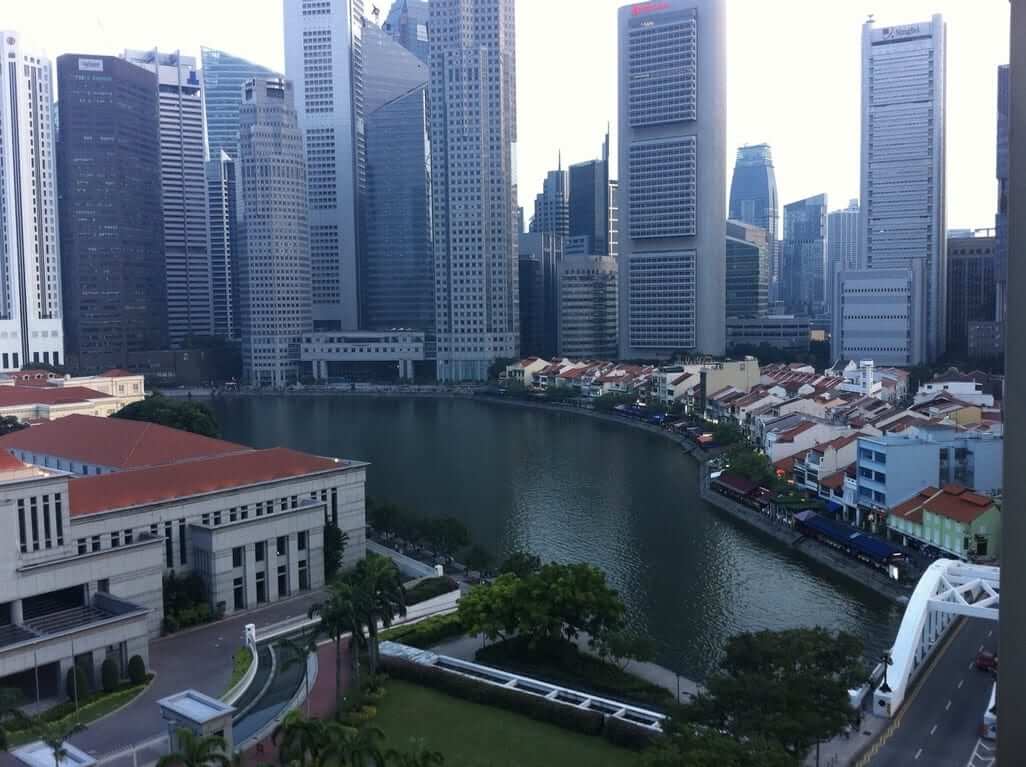 What's the best piece of advice you ever received?
Whatever you do, try to make a difference.
Who inspires you?
The list is too long. I am inspired by people who are whole, who give generously, whether it be a financial contribution, or of their time, or merely by having a good demeanor.
What have you just learnt recently that blew you away?
The world is complex. We do not know exactly where we are headed. In such a complex world, living purposefully, every day, is essential. Projecting, in the long term, may be less important.
If you had your time again, what would you do differently?
I will tell you when we meet in the after life.
How do you unwind?
I use meditation, music, and reading to relax and recharge.
Favourite Asian destination for relaxation? Why?
Siem Reap. The temples are many and glorious, and the people are kind. You can choose to walk or rent a moped, and it is a foodie place, as well.
Everyone in business should read this book:
"One Second Ahead: Enhance Your Performance at Work with Mindfulness," by Rasmus Hougaard
Shameless plug for your business:
Private Equity Partner and Executive Coach
Co-Founder, Managing Partner at Hera Capital Partners Pte https://www.hera-capital.com/
How can people connect with you?
LinkedIn
—
This interview is part of the 'Callum Connects' series of more than 500 interviews
Callum Laing is an entrepreneur and investor based in Singapore. He has previously started, built and sold half a dozen businesses and is now a Partner at Unity-Group Private Equity and Co-Founder and CEO of MBH Corporation PLC. He is the author of three best-selling books 'Progressive Partnerships', 'Agglomerate' and 'Entrepreneurial Investing'.
Connect with Callum on Twitter and LinkedIn
Download free copies of his books at www.callumlaing.com