What's your story?                        
After expanding the largest student organization AIESEC in 4 countries I went on to have a regional role in a fortune 500 in oil and gas change management and marketing, managing million dollar budgets and made tons of money doing it.
But the reality was I was totally burnt out from working ridiculously long hours. I felt empty and depressed as a result of not fully being over my fathers death to cancer. And I kept thinking if tomorrow was my last day, would I be okay with it? And I wasn't, so while exploring what got me excited and then realized I still loved the work I did but I just wanted to work with small business owners.
So now I help small businesses build their trust based marketing and sales funnel, develop their systems and develop their fearless mindset in order to start and scale to six and seven figures. We do this through our Earn 5K program, luxury mindset retreat and consulting.
What excites you most about your industry?
What excites me is really seeing my clients get an "aha" moment when they realize something, when they hit their sales targets, when they are able to finally afford to hire and scale their business.
Because of technology, I have been able to have been able to build Earn 5K into a global online program that has participants in over 11 countries.
As someone who struggled with ADD, today I love how there are more and more players catering to the various learning styles. And the software and tools means anyone can build and grow a business that they are passionate with a minimal cost.
What's your connection to Asia?
I am half Singaporean and I used to come here every summer to see family. Also having an Asian mom there are so many cultural things that are just ingrained. I have now been in Singapore for 5 years and I love it!
Favourite city in Asia for business and why?
Singapore – because of its transparency, easy to do business and government easy support.
What's the best piece of advice you ever received?
This advice came from my 9th Grade teacher Mr Barker
"There are three kinds of people in this world.
One who makes things happen.
One who watches things happen and
One who wonders what the heck just happen.
It's up to you what kind of person you want to become."
Who inspires you?
My mother, my aunt, Oprah, LKY, Elizabeth Holmes, Sara Blakely
What have you just learnt recently that blew you away?
Something that was right can also eventually be wrong and something that is wrong can eventually also feel right.
I realize that last year when I built a business that allowed me to travel for 5 months of the year to 15 countries it was right until I realized that too much travel is not fulfilling.
If you had your time again, what would you do differently?
I would do nothing differently.
How do you unwind?
Spa, Walks, Reading and Swimming
Favourite Asian destination for relaxation? Why?
Hoi An, there something magical about it and its calming, historical and surrounded by fields and fields of rice padi.
Everyone in business should read this book:
E-myth by Michael Gerber. I believe that as individuals we are set to fail and with systems we have the ability to succeed.
Shameless plug for your business:
We are on a mission to whip 1000 service based businesses into multi million empires.
Do you want to want help building your trust-based marketing & sales funnels, developing airtight systems? If you are looking to identify powerful marketing systems that can take your business to the 6 or 7 figure empire. Then take our free Empire Building Quiz
How can people connect with you?
Drop me an email at [email protected]
Connect with me on Facebook www.facebook.com/yasminekhater
Follow me on Instagram www.instagram.com/yasminekhater_
Twitter handle?   
@yasminekhater
—
This interview was part of the Callum Connect's column found on The Asian Entrepreneur: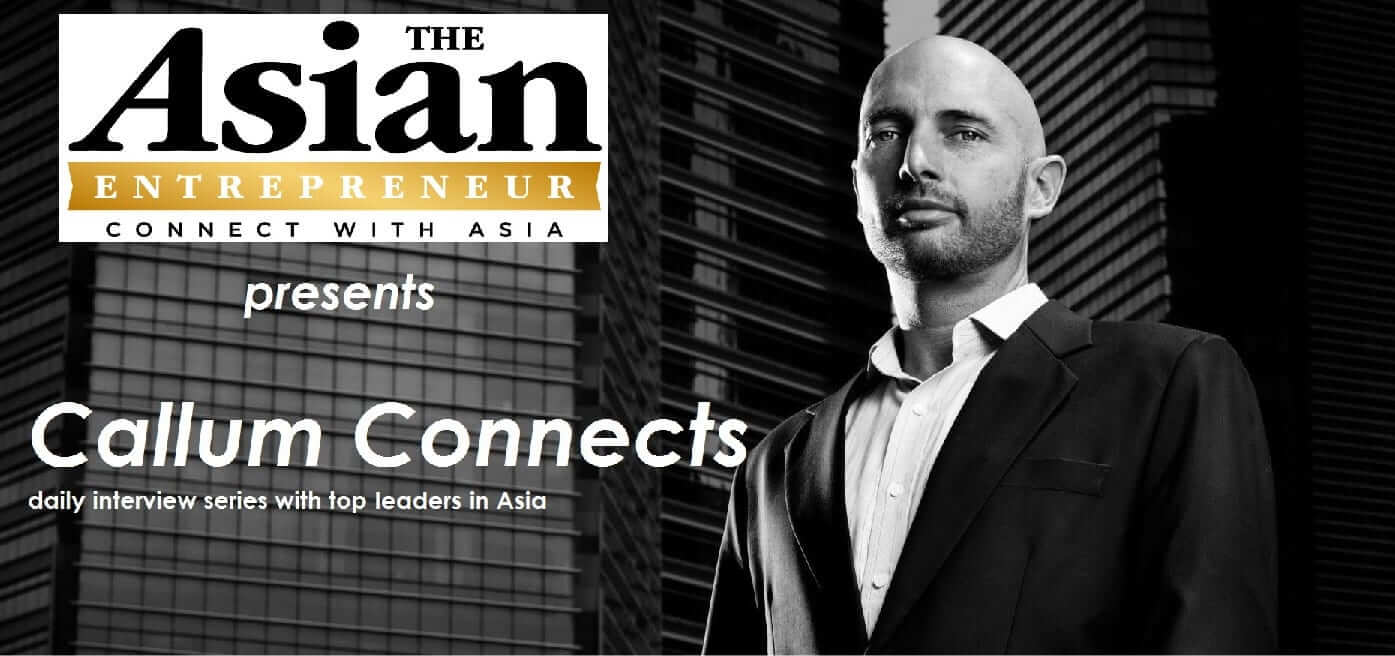 Callum Laing has started, built, bought and sold half a dozen businesses in a range of industries across two continents. He is the owner of Fitness-Buffet a company delivering employee wellness solutions in 11 countries and he is also the CEO of Entrevo Asia, a company that runs 40 week Growth Accelerator programs.
Take the 'Key Person of Influence' scorecard <http://www.keypersonofinfluence.com/scorecard/>
Connect with Callum here:
twitter.com/laingcallum
linkedin.com/in/callumlaing
Get his free 'Asia Snapshot' report from www.callumlaing.com