It is fantastic to see entrepreneurs that combine multiple influences to deliver the best products.  Sitting at the intersection of French flair and Chinese interminability Adrien Choux is looking to shake up the watch industry and stake his claim on the huge luxury market.
What's your story?
I am 34 year old French with a passion for Asia & timepieces. With 14 years in Greater China, including the last 9 in HK, I obtained a bachelor degree from Tongji University in Shanghai followed by a Master degree from Macquarie University in Sydney. I started my career with Officine Panerai (Richemont Group) based. It is then that I decided to follow my bold vision of creating the first exclusive watch brand of Chinese heritage: The Chinese Timekeeper!
All our timepieces are mechanical and proudly crafted in China! (see catalogue for your reference)
What excites you most about your industry?
It's an industry with very powerful and influential players including brands like Rolex or Omega to mention only those 2. This is also an industry with a long history, which make it very hard to gain in legitimacy. Having said that we are doing something so unique, so different and so forward thinking that we are slowly challenging the Swiss-made monopoly and proving that great and charismatic timepieces can also be made in China and have a glorious Chinese heritage! This challenge is most fascinating indeed!
What's your connection to Asia?
I have spent 14 years in Greater China. I speak Mandarin and a little bit of Cantonese as well as truly enjoying the Chinese culture! I consider HK (Asia) my new home and want to shine a new bright light on Chinese home-grown brand… yet I shall always keep a bit of French flair and influence!
Favourite city in Asia for business and why?
I'm a strong advocate of HK for many obvious reasons.
Now it is true to say that Asian cities have little in place to help visionaries and designers build new local brands since the European influence in so important on the local customers and the crazy rents make it hard (impossible?) to operate a well located stand-alone Boutique.
What's the best piece of advice you ever received?
Beside the classic "be demanding and persistent" or "execution is key" a good advice I received earlier on is that you need to know the rules of the game, may that be your industry, your market, your product, to 'bend' them in your favor… Use the short cuts that larger entities can no longer see nor take.
Who inspires you?
I have a lot of respect for daring entrepreneurs with bold visions. I have never had the pleasure to meet with but I have read and watched a fair bit about Guy Laliberte (founder of Cirque du Soleil). Visionary, passionate, philanthropist and a great poker player … quite an inspiration!
What have you just learnt recently that blew you away?
Another 4 years old Chinese company stellar success : Xiaomi !
They have just raised 1b $ valuating the company at 45b $ & I can't remember a single person saying they would ever buy a Chinese smartphone back then … Is there anything Chinese can't do if they put their mind to it?
If you had your time again, what would you do differently?
I have learnt a lot about myself and identified aspects of building a company where I am good  and aspect where I lacked experience… I would have sought-after complementing talents and experiences earlier on in the adventure. I am now building with this in mind!
How do you unwind?
One of the reason I love HK is it's closeness to nature … I'm never far off a trail or a beach. I am a keen adventure-racer and find it hard to resist the fun and competitive aspects of all the races bursting on the HK scene!
Favourite Asian destination for relaxation? Why?
As surprising as it may sound: Macau!
Indeed, since I have discovered the game of poker I have made time to enjoy not only the delicious Portuguese food and heritage of Macau but also it poker rooms. It is a smart and competitive game demanding concentration and discipline … much like building a brand!
Everyone in business should read this book:
The Art of the Start – Guy Kawasaki
Shameless plug for your business:
Nice watch! Is that a Panerai? I've helped grow the brand in Asia prior to creating the the first Chinese luxury watch brand: The Chinese Timekeeper.
How can people connect with you?
[email protected] // www.thechinesetimekeeper.com
—
This interview was part of the Callum Connect's column found on The Asian Entrepreneur: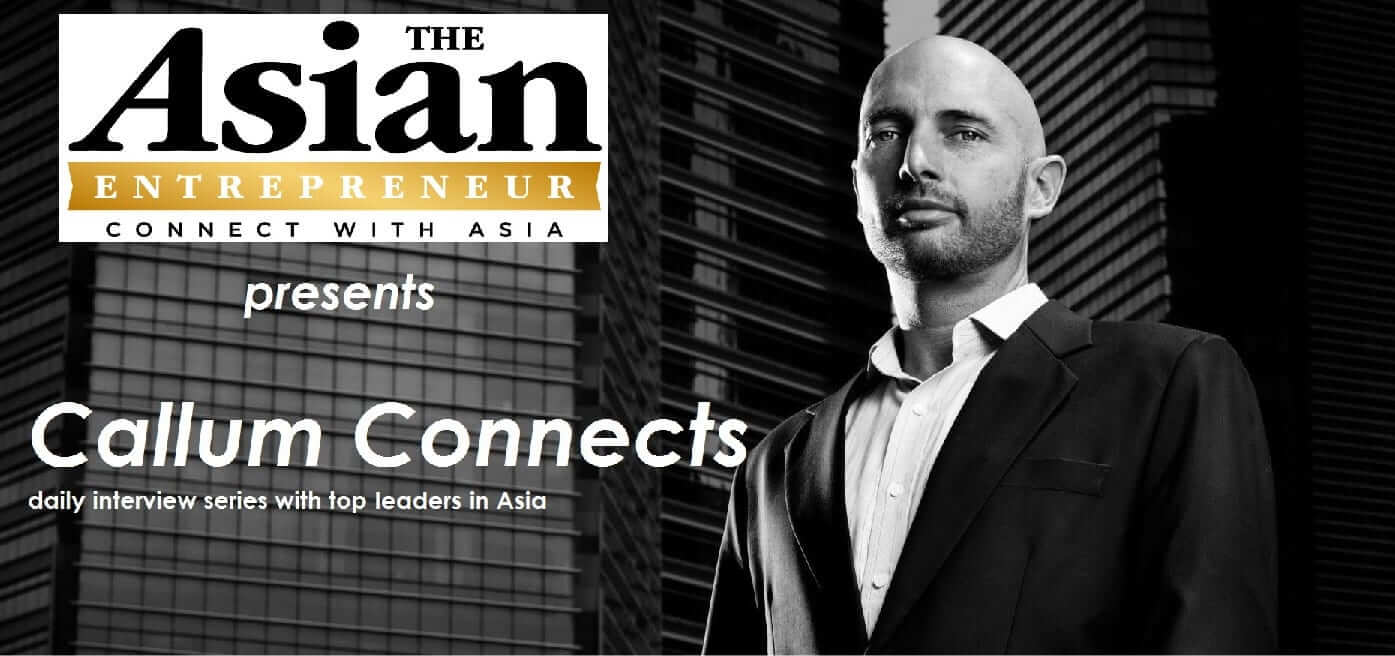 Callum Laing has started, built, bought and sold half a dozen businesses in a range of industries across two continents. He is the owner of Fitness-Buffet a company delivering employee wellness solutions in 11 countries and he is also the CEO of Entrevo Asia, a company that runs 40 week Growth Accelerator programs.
Take the 'Key Person of Influence' scorecard <http://www.keypersonofinfluence.com/scorecard/>
Connect with Callum here:
twitter.com/laingcallum
linkedin.com/in/callumlaing
Get his free 'Asia Snapshot' report from www.callumlaing.com