Find Delicious Recipes On Asmita's Food & Photography Blog
What's your story?
I am a Hong Kong based food blogger, food stylist, and photographer – onewholesomemeal.com.
I began blogging about three years ago to follow my twin passions for food and photography. I also love to educate people from other cultures about Indian food. It is much more than just comfort food and the quintessential "curries, kebabs, and tikkas" served in popular Indian restaurants. I now do food styling and photography professionally and conduct online and in-person cooking classes.
What excites you most about your industry?
In food and photography, there is so much to learn and there is no room for complacency. Things are ever-evolving and changing, and that is what keeps me on my toes and committed to what I do.
What's your connection to Asia?
I have spent all my life in Asia. I grew up in India and then moved to Hong Kong nearly ten years ago. Hong Kong is my second home.
Favorite city in Asia for business and why?
It has to be Hong Kong because it offers so many opportunities and is extremely efficient at making it easy for an entrepreneur to deal with all kinds of start-up issues. I did not feel daunted about setting up or doing business here.
What's the best piece of advice you ever received?
Never stop learning.
Who inspires you?
Every woman who is simultaneously managing a family, a home, and also runs and manages a flourishing business.
What have you just learned recently that blew you away?
Even while the world seemingly came together, as one, to fight a pandemic, sadly, there is still room for hatred and discrimination.
If you had your time again, what would you do differently?
I would probably learn to prioritize and manage my time better.
How do you unwind?
I like to play with my kids and read.
Favorite Asian destination for relaxation? Why?
Bali. It just has the most relaxing vibes.
Everyone in business should read this book:
"The Power of Your Subconscious Mind," by Dr. Joseph Murphy.
Shameless plug for your business:
Subscribe and follow OneWholesomeMeal for simple and healthy meal ideas with pictures that will make you drool and don your Chef hat, right away! And if you are in the food business and want great pictures taken, or want to learn how to take great pictures, contact me!
Instagram: https://www.instagram.com/onewholesomemeal/
Facebook: https://www.facebook.com/onewholesomemeal/
Twitter: https://twitter.com/1wholesomemeal
WordPress Blog: https://onewholesomemeal.com
How can people connect with you?
Reach out to me via email [email protected] or via Instagram DM.
Twitter handle?
https://twitter.com/1wholesomemeal
—
This interview is part of the 'Callum Connects' series of more than 1000 interviews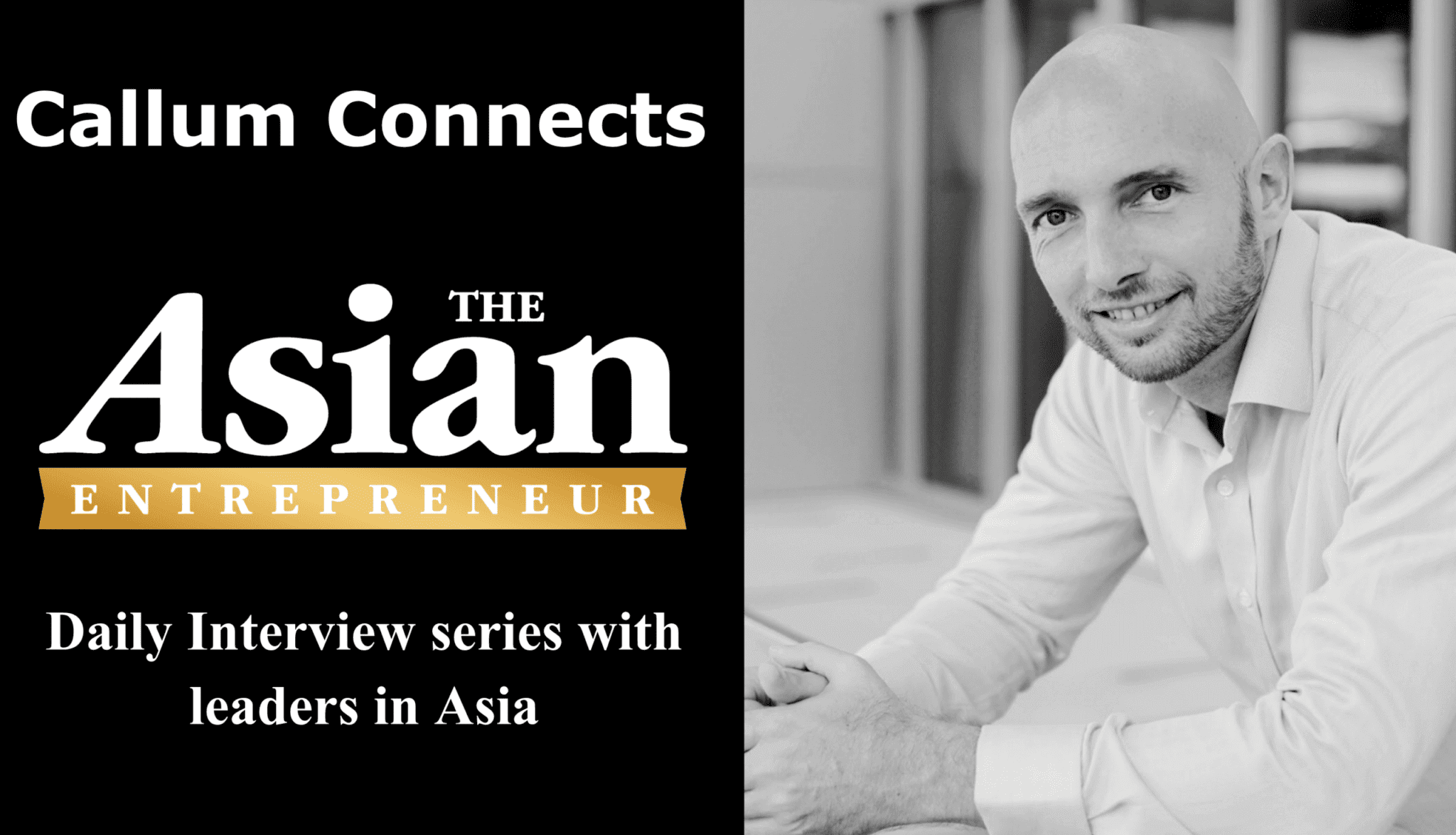 Callum Laing is an entrepreneur and investor based in Singapore. He has previously started, built, and sold half a dozen businesses and is now a Partner at Unity-Group Private Equity and Co-Founder and CEO of MBH Corporation PLC. He is the author of three best-selling books 'Progressive Partnerships', 'Agglomerate', and 'Entrepreneurial Investing'.
Connect with Callum on Twitter and LinkedIn
Download free copies of his books at www.callumlaing.com