This article was originally published here: Griffin Graham – Co-Founder & President, Community Nest Foundation
Griffin Graham's commitment to enhancing the quality of life of disenfranchised people has led to the formation of a community resource.
What's your story?
I grew up in Brooklyn, New York in an impoverished and abusive home environment and in a community where I witnessed devastating trauma. Rather than be a victim of circumstances, I used these challenging times as a call to make positive changes in the lives of others. In 2016, I founded Community Nest Foundation, a 501(c)3 nonprofit organization based in Los Angeles. Today, I serve as co-founder and president of Community Nest Foundation which was founded in part to honor the legacy of my brother, Allen Graham, a victim of hateful violence at the tender age of 16 years old.
What excites you most about your industry?
The actual doing is the gift or in other words, the gift is giving – giving back to our communities, giving our time, giving our resources, and giving our passion to those who need it the most. I believe that if you are giving you are blessed. I am passionate about collaborating with other nonprofits and organizations to maximize our efforts and work together for the betterment and enlightenment of all disenfranchised individuals and communities. If we all act with kindness and serve each other, life will ebb and flow with beautiful continuity.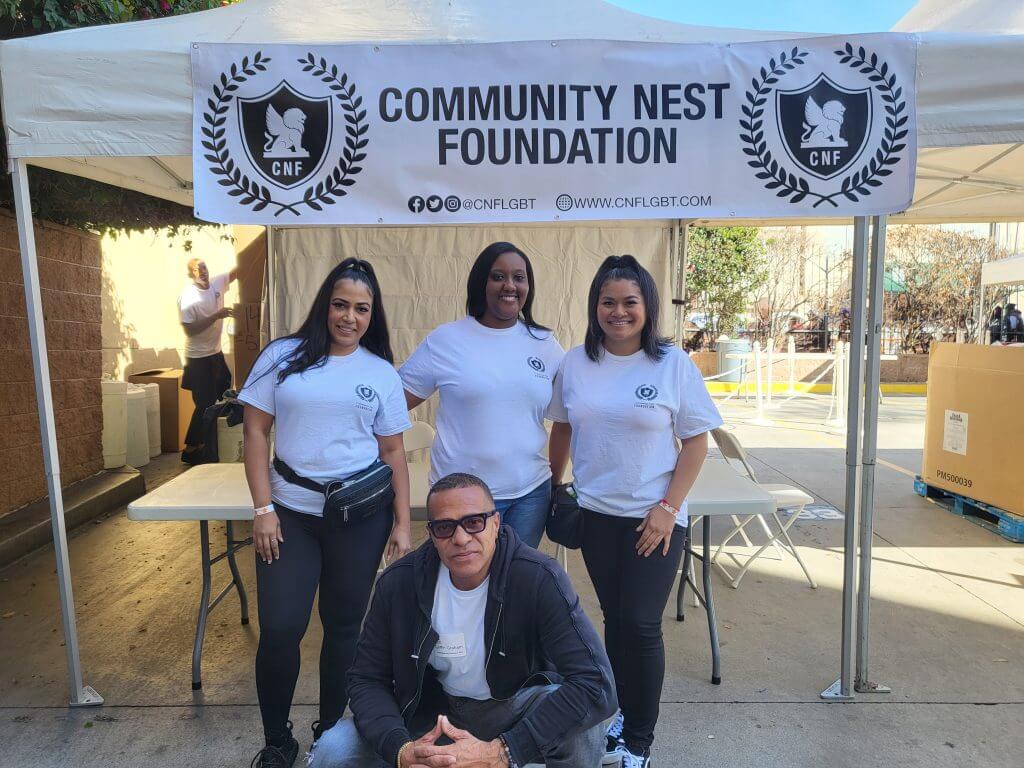 What drives you in business to push beyond what other people consider normal?
I have read many books to propel my professional growth and expand my horizons, and the novel "The Greatest Salesman In the World" written by Og Mandino has greatly inspired me to push beyond what others consider normal. There's a part in the book that hypothetically asks what you should do at the end of the day if you think your day is done. The answer is to make one more sales call. With that type of mindset and drive, anybody can push themselves to go above and beyond to secure more results.
What have been the most useful skills you have learnt and applied in your journey?
I use my personal skills and talents to produce activity and build momentum. I don't expect anything to come in stages. Before there's productivity there's activity, and that's where momentum is building. The most valuable skills in my line of work are consistency and persistence. These invisible forces are so vital and necessary. They keep me pushing on.
What's the best piece of advice you ever received?
Show up and you'll beat 80% of your competition. Show up on time and you'll beat 90% of your competition. Show up without a plan and you won't beat any of your competition.
Who inspires you?
My daughter, Rory, is living with insulin-dependent diabetes. Ever since she turned five, she has had to deal with needles. She's always been my hero because she is strong and resilient. Rory just finished college and is working as a nurse and studying endocrinology to help people. I am so proud of her. She inspired me when she came into this world, and she continues to inspire me every day.
What have you learnt recently that blew you away?
Always expect the unexpected. COVID is the perfect example of something drastically unexpected. No one was prepared for the repercussions of COVID. Think about how impacting the pandemic was and how many people, businesses and nonprofits had to pivot. Even if something goes the way you plan, that's unexpected. Regardless, always be prepared to pivot, have backup plans or ideas, and expect the unexpected.
If you had your time again, what would you do differently?
I would follow and share the advice "Be sure to water the plants." I have a friend who moved and upon visiting them I noticed there were three plants that were beyond dead. If you notice something that needs attention, don't wait. Now is the time to invest. If we see something that is dying or needs attention, we shouldn't just pass by with indifference and not act. Now is also the time to invest in ourselves. Nurture the seeds of your growth and of your life. We can either grow strong or we can wither and become frail.
How do you unwind?
I appreciate several genres of music, but when it comes to unwinding, I enjoy listening to classical music. I understand the algorithms and enjoy listening to the melodies without words. Living in Los Angeles, you can imagine how bad the traffic is, but when people complain about it, I encourage them to play symphonies. I also unwind by working out, taking my boat out on the water and spending quality time with my family.
What is a major mindset change, belief shift or 'ah ha' moment that you've experienced in relation to your business?
Community Nest Foundation was actualized to provide support to persons who identify as LGBT+ and has grown to be equally dedicated to the betterment of all disenfranchised individuals.
When people learn I am in the LGBT+ space, I am often asked how I identify. What I ask in response is "why does it matter what gender we identify as or what our sexual orientation is?" We should be focused on the betterment of humanity as a whole, regardless of race, color, sexuality or other forms of identification.
Everyone in business should read this book:
It is my professional and personal recommendation that people should delve into the lessons available in the novel "Think and Grow Rich" by Napoleon Hill.
Shameless plug for your business:
I founded Community Nest Foundation with the vision to culminate in a society in which everyone is treated with fairness, equality and respect. We believe that there will never be equality unless there is an overall focus on uplifting humanity. By working collaboratively with other nonprofits in the community who vow to provide support and resources to disenfranchised individuals, we hope to put the humanity, or the "H," back into "LGBTQ+(H)." When you lead with humanity, you look at the issues these communities face in a new light and come together with a shared goal to truly make a difference.
How can people connect with you?
For more information on Community Nest Foundation, visit www.CNFLGBT.com.
Social Media Links?
Our Facebook and Instagram handle is @communitynestfoundation
Facebook Link: https://www.facebook.com/communitynestfoundation/
Instagram Link: https://www.instagram.com/cnflgbt/?hl=en
This interview is part of the CallumConnects series.
Griffin Graham – Co-Founder & President, Community Nest Foundation
The EnterpriseZone Writing Team