Multi-Talented Mark Can Renovate Your Office, Your Home, Or Your Mind
What's your story?
Reborn.
30 years ago, I failed the aptitude test that is a prerequisite for entry into the design course in Temasek Poly. I eventually graduated with a Diploma in Mechatronics from the same poly but did not give up the dream to become a designer. The feeling of inadequacy for not having a formal education in interior design spurred me to work harder and smarter.

In 2012, I co-founded MDS interiors with two other partners. MDS is a bespoke interior design and renovation company specializing in premium luxury interiors. Since assuming my role as design director in MDS, I have the privilege to work on some of the most prestigious addresses in Singapore – Reflections at Keppel Bay, Ardmore 3, Gramercy Park, Marina Bay Suites, Tomlinson heights and GCB (Good Class Bungalow).

In Dec 2015, I met with a horrific car accident and was seriously injured. The long rehabilitation healed me beyond my physical wounds. I made a superb recovery and was "reborn" with a renewed life's purpose. Besides running my interior design business, I am now working to become a professional speaker. I started "whyme.sg" to share how the contrarian mindset helped in recovering from my accident and has further shaped my life.
What excites you most about your industry?
Heterogeneity.
Every client and their needs are different. Every project offers unique opportunities and challenges. Design styles, materials, and construction methods are constantly evolving. As a neophile, the heterogeneous nature of this industry brings excitement to me. I am constantly learning and improving myself; there is never a dull day in this trade.
What's your connection to Asia?
Customers.
Although our projects are primarily in Singapore, the customers we serve are mostly overseas property buyers from Asia. Singapore is their second home and many have since become permanent residents or citizens.
Favorite city in Asia for business and why?
Singapore.
It is one of the top ten countries that have attracted the most Foreign Direct Investment (FDI), as well as being a magnet for international property investors. With MDS's forte in bespoke luxury residential interiors, Singapore is definitely the city of choice for us to tap into the market of the affluent. This is one of the best markets for the industry we are in.
What's the best piece of advice you ever received?
Dreams.
"Dreams, you know, are what you wake up from." This quote was by Raymond Carver but I heard it from my OCS buddy, Willie Chan, who is also the founder of Wellaholic. Everyone can have dreams but dreams can only be realized when we act on them..
Who inspires you?
Volunteers.
If you were expecting the name of a famous person, you must be disappointed with my answer. During my rehabilitation at Jurong Community Hospital, a group of volunteers would come weekly to sing karaoke with us. Most of the patients there were battling chronic illnesses, and have spent much time in hospital. Although the volunteers are not the best singers around, their presence brought joy to us. Their concerts offered an opportunity for fellow patients to interact with each other while having fun. Their small act of kindness meant so much to me; they showed me that we do not need to be a master to make a difference in someone's life. This is why I made a commitment to do more for the community after my recovery, and how I eventually came to setting up "whyme.sg," to share my life and business experiences through speaking and writing.
What have you just learned recently that blew you away?
Gao Guangli.
This guy taught me what determination and resilience really mean. Gao Guangli is from Shandong province, eastern China. He was born with cerebral palsy and taught himself to fold confectionery paper into intricate designs using only his teeth and tongue. I chanced upon his act on TV recently, and I was in total awe when I saw what he did. His act has also moved thousands to tears and amassed a large following on social media. His unusual ability also won him a Guinness world record in 2017 when he folded a paper boat with his mouth in 3 minutes and 34 seconds.
If you had your time again, what would you do differently?
Depends.
It greatly depends on whether I would have knowledge of what I have experienced for the past 46 years. We are a product of our experiences and our decisions in life are very much crafted based on those experiences, limitations, and circumstances. If I could retain the 46 years of my life experiences, and go back in time, the choices I made would probably be different and wiser. But if I couldn't retain the knowledge, then I would have done everything the same way if presented with the same circumstances.
How do you unwind?
Haircut.
For me, a haircut is therapeutic, similar to a spa experience. When I feel stressed at work, I will always go for a haircut. In fact, on average, I cut my hair every 10 days. The shaver seems to be capable of sending some ultrasonic shockwaves to neutralize those generated by my stressed-out brain. The final "head vacuum" ritual concludes the whole experience perfectly as I visualized my problems being sucked out with the remnant hair. What a finale!
Favorite Asian destination for relaxation? Why?
Bangkok.
Great place for shopping, massage, and food. Better than the cheap, and cheaper than the good.
Everyone in business should read this book:
Facebook.
Not trying to be cheeky here but I strongly believe Facebook is definitely not a book you should ignore if you are in business. In fact, the mastery of Facebook and other social media platforms is crucial for many businesses in this digital era. If you have not embarked on it yet, perhaps it is now time to "face" the "book".
Shameless plug for your business:
Renovation.
To design and renovate your home or office, check out MDS interiors.
To design your life and renovate your mind, check out whyme.sg.
How can people connect with you?
Linkedin: www.linkedin.com/in/followmarklim
Facebook: www.facebook.com/followmarklim
Web: www.mdsi.sg | Email: [email protected]
Web: www.whyme.sg | Email [email protected]
Twitter handle?
@followmarklim
—
This interview is part of the 'Callum Connects' series of more than 1000 interviews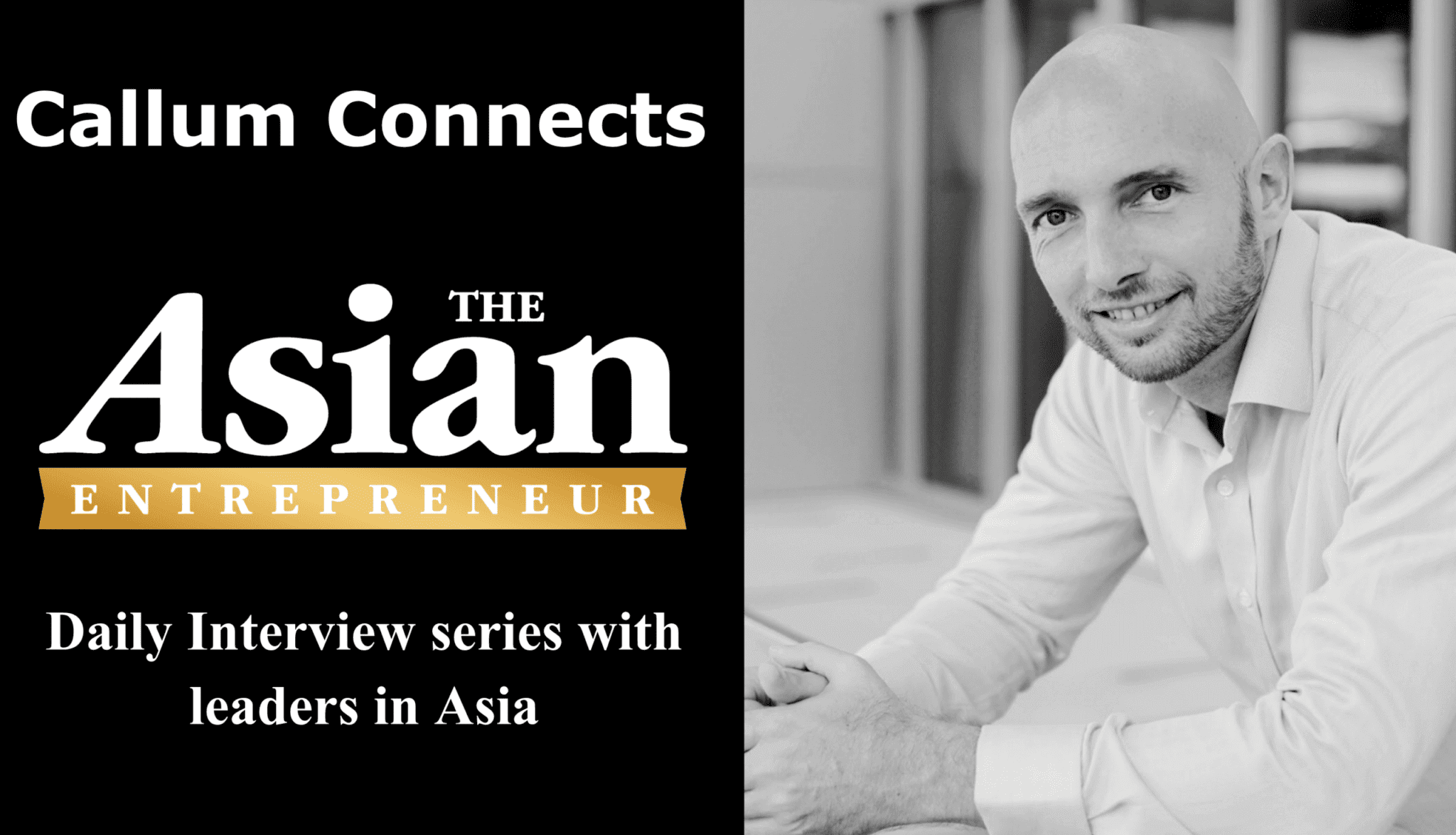 Callum Laing is an entrepreneur and investor based in Singapore. He has previously started, built and sold half a dozen businesses and is now a Partner at Unity-Group Private Equity and Co-Founder and CEO of MBH Corporation PLC. He is the author of three best-selling books 'Progressive Partnerships', 'Agglomerate' and 'Entrepreneurial Investing'.
Connect with Callum on Twitter and LinkedIn
Download free copies of his books at www.callumlaing.com