I was introduced to Robin Low by Masami Sato and I'm very glad I was.  As you can see from this brief snapshot, Robin is really doing some amazing things here in Asia.
What's your story?
I own many businesses and organizations, including Greenyarn and Relief 2.0. I've started my first business since the age of 14.
What excites you most about your industry?
I'm always excited about new industries. I've started a Nanotech company — Greenyarn in 2004, I've started a social media company — Digital Media Academy in 2008, I've co-founded a social innovation lab — Civil Innovation Lab in 2012. Working on a few new companies this year and new technologies excite me.
What's your connection to Asia?
My Greenyarn and Racing Genesis factory is in Japan and Taiwan, Digital Media Academy is in Sri Lanka and I've started Dreamity, 8 Gen Construction and other companies in Singapore.
Favorite city in Asia for business and why?
I've always liked Taipei in terms of accessibility to factories, variety of food, good public transportation system. Rent even in Taipei is relatively cheap.
What's the best piece of advice you ever received?
Manage your cashflow.
Who inspires you?
Prof. Muhd Yunus
What have you just learnt recently that blew you away?
Youths in Singapore are aged 15 – 35. 35 Year old youths.
If you had your time again, what would you do differently?
I'd start my first business at the age of 6.
How do you unwind?
I tour with my motorcycle and get inspired by working with Youth — kids aged 8 – 14 in various parts of the world, getting them to solve problems.
Favourite Asian destination for relaxation? Why?
I love going to Japan in Winter to enjoy the hot springs while the snow falls. A big change in weather and life in the city of Singapore.
Everyone in business should read this book:
The End of Business As Usual – Brian Solis
Shameless plug for your business:
Businesses today not just need to pitch their values, customers will like to know about their virtues as well.
How can people connect with you?
https://www.facebook.com/socialhub
—
This interview was part of the Callum Connect's column found on The Asian Entrepreneur: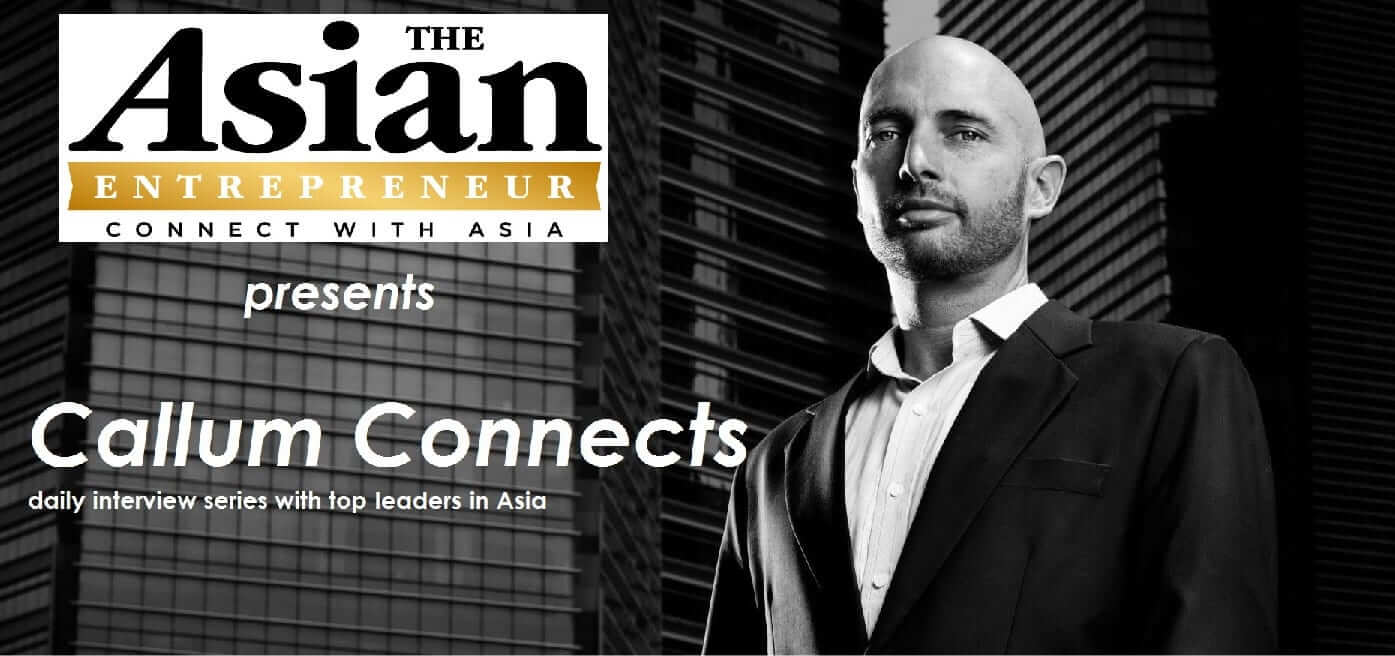 Callum Laing has started, built, bought and sold half a dozen businesses in a range of industries across two continents. He is the owner of Fitness-Buffet a company delivering employee wellness solutions in 11 countries and he is also the CEO of Entrevo Asia, a company that runs 40 week Growth Accelerator programs.
Take the 'Key Person of Influence' scorecard <http://www.keypersonofinfluence.com/scorecard/>
Connect with Callum here:
Get his free 'Asia Snapshot' report from www.callumlaing.com