I've known Andy for around a decade and it has been amazing to see both the charity that he has built up, Plant-a-tree-today, and the other successful businesses he has built around his love of forestry.  A true entrepreneur!
What's your story?
I started my working life in the military in the UK and now find myself producing and selling oil to the Middle East! However not the normal crude oil that you would expect but the most expensive commodity in the world, Oud oil! Our retail brand; Dar al Oud has also just partnered with Swarovski to offer some exclusive retail items.   
What excites you most about your industry?
How can you not be excited about something that is more valuable than gold and comes from a natural product, agarwood trees. We have taken a cottage industry and professionalised it and have a touch point along the value chain. The Treedom Group was the first in this sector to be ISO accredited and we believe we are setting the standard in our sector.
What's your connection to Asia?
After leaving the Royal navy I moved to Sri Lanka over 15 years ago to work in the power sector before moving to Thailand where I set up a forestry management company and a charity aimed at reforestation. My children have grown up in Asia and I see no reason to go back to the cold of the UK at the moment when Asia is so vibrant and full of opportunities.
Favourite city in Asia for business and why?
I have to say that I love Hong Kong and Singapore, both for their vibrancy but more importantly for their efficiency. It's great to see that people are dedicated to getting the task done, with the minimal of fuss.  
What's the best piece of advice you ever received?
"If you can make yourself redundant, you have done your job!" the words of my first managing director when I joined Deutz 'The Engine Company'. It's very true; if you can educate and develop your team to function effectively then you can focus on other areas of the business. I strongly believe in team work, one person cannot do everything alone, although they may try. It's the quickest way to ensure failure; as you cannot focus 100% on the current task in hand if you are juggling so many other "important tasks"  
Who inspires you?
There are so many inspiring stories around the world; however I have to say Steve Jobs fascinated me. He certainly had his flaws with his management style but you have to admire the way he bounced back a number of times when things didn't always go his way. A true lesson in life, you can't win every day but if you persevere and are on the right track things will work out for you in the end.
What have you just learnt recently that blew you away?
Quite often when you are working outside of your own culture it's difficult to not apply logic, but more often than not in Asia the logical thing does not happen. So I am continually reinforcing the message not to apply logic to situations and to think of what other possible obstacles could potentially be in the way if you look at a situation from a different angle.  It's taken my time to learn this and goes against your normal principles. A little bit like expecting the unexpected to happen as quite often, it does!  
If you had your time again, what would you do differently?
I am sure that if I could take what I have learnt over the last decade and implement it then it would be a far smoother story. However I was once told to "fail forward." So you need to fail to learn the lessons in life and business to move forward and nothing teaches you better than losing money, whether that is due to a mistake or simple business fundamentals not going your way.
How do you unwind?
I generally like to spend time with the family as I travel a lot so that's important, we often take in a movie and spend time at home. I also enjoy a good steak with a nice glass of wine or two. I like to keep fit so I also spend a bit of time in the gym which gives me thinking time away from the usual distractions.
Favourite Asian destination for relaxation? Why?
There are so many amazing places to explore in Asia and I have been fortunate to visit a number of them. Lately due to its close proximity to our business I have been spending a lot of time in Phuket. It's a short hop away and gets me out of the concrete jungle of Bangkok.
Everyone in business should read this book:
I actually found the 4 hour working week by Tim Ferris an interesting read. I don't believe in all of his principles on building a successful business, it's just not that easy or as simple as he makes it sound, but it gave me a few tips on how to distance myself from the noise that we encounter every day in the business world.  
Shameless plug for your business:
Our group takes people from seed to store in a sustainable manner allowing people to invest ethically in a high value commodity whilst safe in the knowledge that we also take care of the planet with our charity the PATT Foundation. Check out www.treedom.com  
How can people connect with you?
Blogger: http://andysteeluk.blogspot.com/
Facebook: https://www.facebook.com/andysteeluk
Twitter handle?
Twitter: andysteel123
—
This interview was part of the Callum Connect's column found on The Asian Entrepreneur: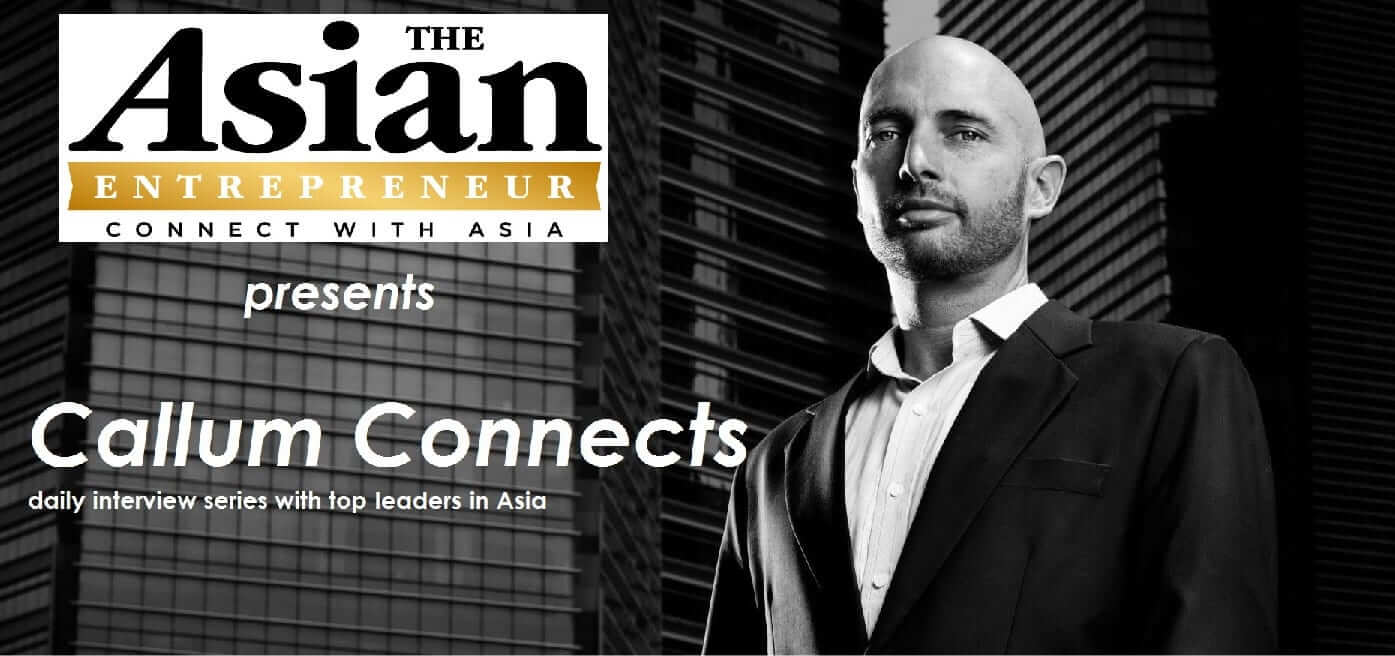 Callum Laing invests and buys small businesses in a range of industries around Asia.  He has previously started, built and sold half a dozen businesses and is the founder & owner of Fitness-Buffet a company delivering employee wellness solutions in 12 countries.  He is a Director of, amongst others, Key Person of Influence.  A 40 week training program for business owners and executives.
Take the 'Key Person of Influence' scorecard <http://www.keypersonofinfluence.com/scorecard/>
Connect with Callum here:
twitter.com/laingcallum
linkedin.com/in/callumlaing
Get his free 'Asia Snapshot' report from www.callumlaing.com