How a broad, expatriated Asian upbringing has channeled one young undergrad to step out and launch his own electronic product and business.
What's your story?
Born in India, I moved to Hong Kong at just 7 months old and lived my early teenage years in Dubai for 6 years. Currently, I am completing my BBA at the Hong Kong University of Science and Technology and I love to travel. I'm grateful to have acquired different perspectives from the various cultures I have interacted with. I believe this has played a key role in developing an open-minded and ever-inquisitive mindset. Coming from a conservative family, I am the first member to pursue a business degree and start my own business!
What excites you most about your industry?
The consumer electronics industry serves as a mean to empower people and change the way we live and experience entertainment and productivity. Being able to understand the dynamic needs of this industry to create a large impact is what excites me the most.
What's your connection to Asia?
Hong Kong is home. I've lived here for 14 years and it's where I've learnt how to walk, talk, read and write.
Favourite city in Asia for business and why?
Hong Kong. Returning to this amazing city, after living in Dubai, I was able to view Hong Kong from completely new perspectives. It's a city for everyone, whether you're here for business, nature, the party culture or even the food.
Regarding our startup, Hong Kong has served as the perfect gateway to the hardware capital of Asia, Shenzhen. I believe the startup culture hasn't completely developed here yet despite the ease of creating a business, nevertheless, it's all the more exciting to be amidst its rise.
What's the best piece of advice you ever received?
Life can be infinitely broader when you realize that everything around us, what we call life, was made up by people just like you. Don't just live a life, build one.
Who inspires you?
I am constantly inspired by my peers and other entrepreneurs. However, my parents, Will.I.Am and the Dalai Lama have been the primary inspirational figures in my life.
What have you just learnt recently that blew you away?
I have less than a month of university left for my undergraduate degree!
If you had your time again, what would you do differently?
If I had my time again, as a kid, I would have learnt coding and graphical design.
How do you unwind?
I hang out with friends, watch TED talks and meditate!
Favourite Asian destination for relaxation? Why?
Thailand. Why? Spas, parties, culture, food and water sports!
Everyone in business should read this book:
The 4-Hour Workweek by Timothy Ferriss
Shameless plug for your business:
Through ATOM, we seek to break the spatial limitations of energy supply and allow you to experience the outdoors however you want.
Check out www.getyouratom.com and sign up and stay tuned for our Kickstarter launch!
How can people connect with you?
[email protected]
Twitter handle?
@avinaashv
—
This interview was part of the Callum Connect's column found on The Asian Entrepreneur: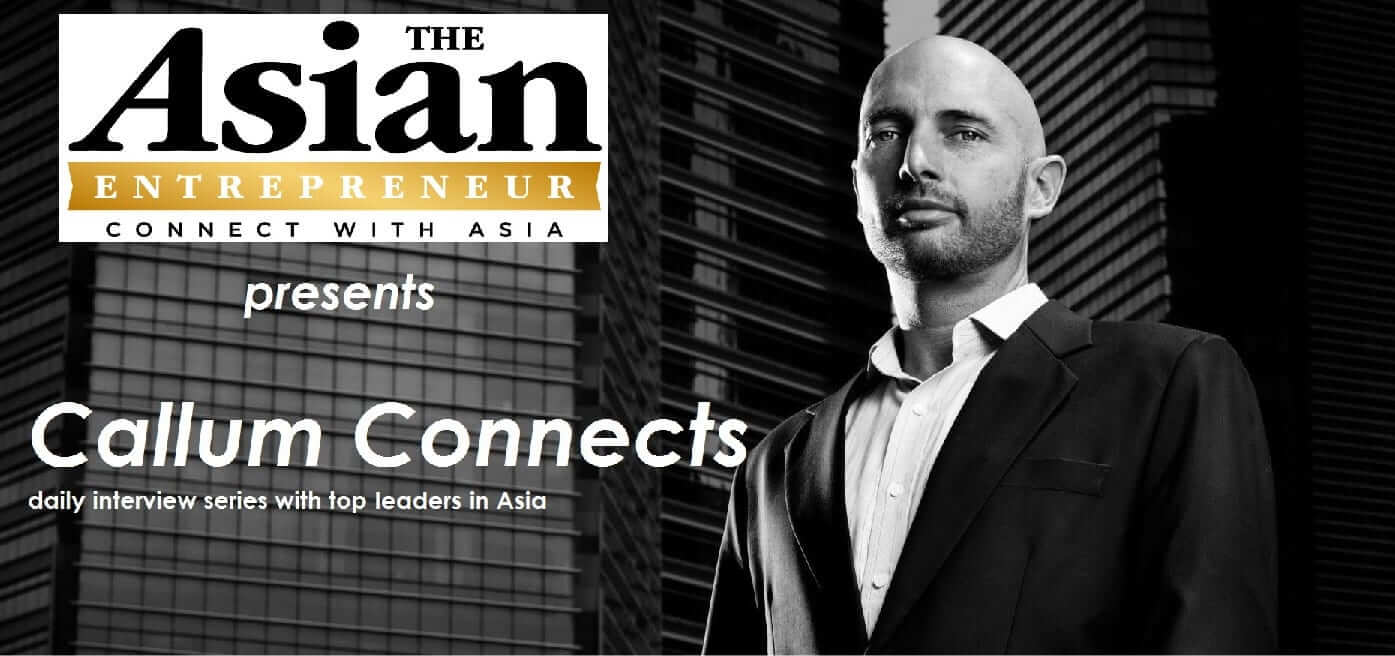 Callum Laing invests and buys small businesses in a range of industries around Asia.  He has previously started, built and sold half a dozen businesses and is the founder & owner of Fitness-Buffet a company delivering employee wellness solutions in 12 countries.  He is a Director of, amongst others, Key Person of Influence.  A 40 week training program for business owners and executives.
Take the 'Key Person of Influence' scorecard <http://www.keypersonofinfluence.com/scorecard/>
Connect with Callum here:
twitter.com/laingcallum
linkedin.com/in/callumlaing
Get his free 'Asia Snapshot' report from www.callumlaing.com