So many people obsess about finding the right business idea.  It's refreshing to connect with someone who realised it made more sense to work with an existing idea that already had traction.
What's your story?
After working for 15 years for some of the largest multinational companies in the world, I decided I wanted a change and be my own boss. A desire that was always there but had become stronger over the years.
The first biggest challenge with such desire is always coming up with the 'BIG IDEA'. Not being an engineer or scientist, it was not going to be easy to invent something and many more accessible business opportunities take place in an already overcrowded and competitive environment. So how to come up with your 'edge' as a newcomer in an industry?
This is where I came across an opportunity to buy into an existing business by purchasing the exclusive rights to operate in Singapore. In an industry that has always been a passion for me, having travelled extensively (both privately and professionally) while experiencing some of the world's best hotels.
What excites you most about your industry?
I'm passionate about hotels. As mentioned, I have travelled extensively and always tried to experience the best hotels while doing so. Thanks to my parents who initially introduced me to the very best hotels since I was young. My father also owns a reputable event management company in Belgium, serving large multinationals like Unilever for more than 30 years. This has given me a lot of affinity with the MICE industry and I understand the complexity and customer needs.
What's your connection to Asia?
My wife is Asian and most of her family lives in Singapore and Malaysia. I came to Asia for the 1st time when I was 15 years old on a holiday and never stopped coming back since then. I've visited most countries both working and holidaying and enjoy the diversity in culture and people as well as the rapid progression of the economies. There's always something new each time you come back. It's my 5th year living in Singapore now and have no intention going back.
Favourite city in Asia for business and why?
Definitely Singapore as it provides the best climate for businesses as well as living environment for foreigners like myself. I can find everything here and the city is efficient. Some may claim HK is more exciting but I dread the pollution as well as find the place more challenging for families with children.
What's the best piece of advice you ever received?
If you're passionate about something, you'll do a great job and succeed. Everyone really knows this from experience.
Who inspires you?
Any entrepreneur who has achieved building a business that can sustain his/her family and desired lifestyle. Small or large.
What have you just learnt recently that blew you away?
The variety in support you get from friends, ex-colleagues etc. when starting your own business. A handful of people have been really supportive and go the extra mile to help and connect you with the right people.
If you had your time again, what would you do differently?
I would not move back to Europe after completing my MBA in Australia but stay in Asia instead. A job opportunity made me decide differently at the time.
How do you unwind?
Spending time with my 2 daughters and going to networking events.
Favourite Asian destination for relaxation? Why?
Pangkor Laut resort in Malaysia
Everyone in business should read this book:
Our Iceberg Is Melting – John Kotter. An entertaining view on how businesses can survive in a changing environment.
Shameless plug for your business:
We want to provide the best service that our customers can find.
How can people connect with you?
Best through Linkedin. For business enquiries, you can contact me at [email protected]
—
This interview was part of the Callum Connect's column found on The Asian Entrepreneur: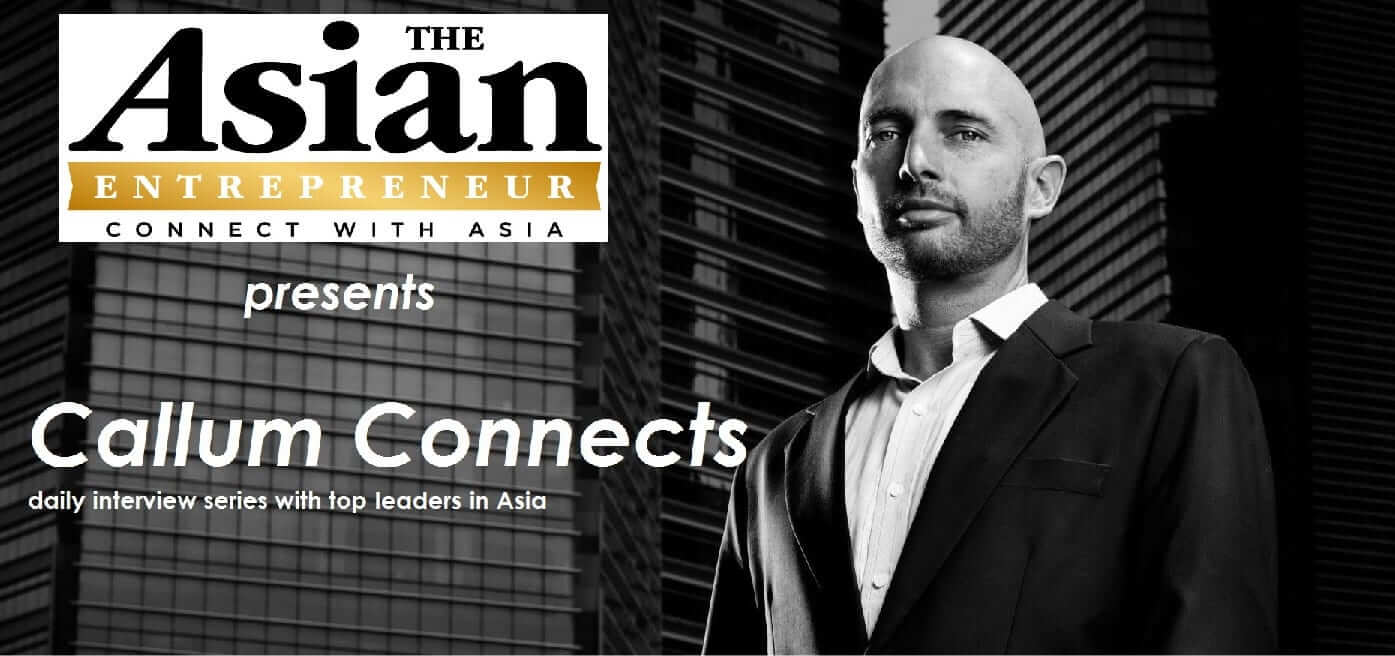 Callum Laing has started, built, bought and sold half a dozen businesses in a range of industries across two continents. He is the owner of Fitness-Buffet a company delivering employee wellness solutions in 11 countries and he is also the CEO of Entrevo Asia, a company that runs 40 week Growth Accelerator programs.
Take the 'Key Person of Influence' scorecard <http://www.keypersonofinfluence.com/scorecard/>
Connect with Callum here:
twitter.com/laingcallum
linkedin.com/in/callumlaing
Get his free 'Asia Snapshot' report from www.callumlaing.com