What's your story?
I'm from the great city of Manchester, and I was a practising solicitor before moving to Spain to start a business teaching law and legal English to Spanish law firms.  While in Spain I reconnected with an old law school friend, Daniel Walker (Dragon Law's CEO), and we started talking about some ideas for what became Dragon Law Limited. After working on Dragon Law from Spain I finally moved to Hong Kong towards the end of 2014, and took on the role of Client Services Director.
What excites you most about your industry?
I'm a lawyer by profession, but what really excites me about the legal tech industry is the huge capacity that technology has to change the way businesses do their legal work.  We have a great team of lawyers, tech people and businesses professionals, and between us we've been able to create a great app…and this is just the beginning.
What's your connection to Asia?
I'm fairly new to Hong Kong, so my only connection to Asia (at the moment) is Dragon Law, and the great friends and colleagues that I work with.

Favourite city in Asia for business and why?
It's Hong Kong.  I've lived in London and Madrid, but in Hong Kong it's very easy (and often enjoyable) to make the contacts you need to grow a business.  Industry organisations and chambers of commerce are well-organised and active.
What's the best piece of advice you ever received?
If you are at home of Sunday afternoon worrying about Monday morning, then it's probably time to think about a change.
Who inspires you?
The people I work with.  Such a mixture of ages, nationalities, talents, and personalities….it's hard not to be inspired.  No one at Dragon Law has a deciding vote or veto, so we have genuine discussions that bring out the best ideas.  Hopefully this will continue as we grow!
What have you just learnt recently that blew you away?
The recent PWC projections that put Mexico and Nigeria firmly in the top 10 largest economies by 2050 (and the UK out of the top 10).
If you had your time again, what would you do differently?
I might have left legal practice for something else a little earlier.
How do you unwind?
I spend time with my wife, Steph, relaxing or going out.  We live on Lamma Island, so it's easy to relax on the beach or in a bar.
Favourite Asian destination for relaxation? Why?
I've not had much chance to explore Asia yet – so 2015 will be my year to answer this question fully.
Everyone in business should read this book:
I think 'Start With Why' by Simon Sinek is great for when you come to think about your core values and marketing message.  It's also worth return to in order to remind you and your team 'why' you're coming to work.
Shameless plug for your business:
I'd ask people to check out our website www.dragonlaw.com.hk and sign up for a free trial account.  Or alternatively one of our friendly team can do a demo for you.
In summary, Dragon Law offers enterprises an efficient and cost-effective way to create and manage legal documents.  Our easy-to-use document builder will take you through a series of simple questions to build a well-drafted legal document, which can then be downloaded or signed electronically.
If you want someone at Dragon Law to check your document for accuracy and completeness then you can request a DoubleCheck.  Or if you need a legal advice on your document then a lawyer will do an Independent Legal Review for a fixed price.
How can people connect with you?
People should feel free to contact me on [email protected] or find me on LinkedIn.
—
This interview was part of the Callum Connect's column found on The Asian Entrepreneur: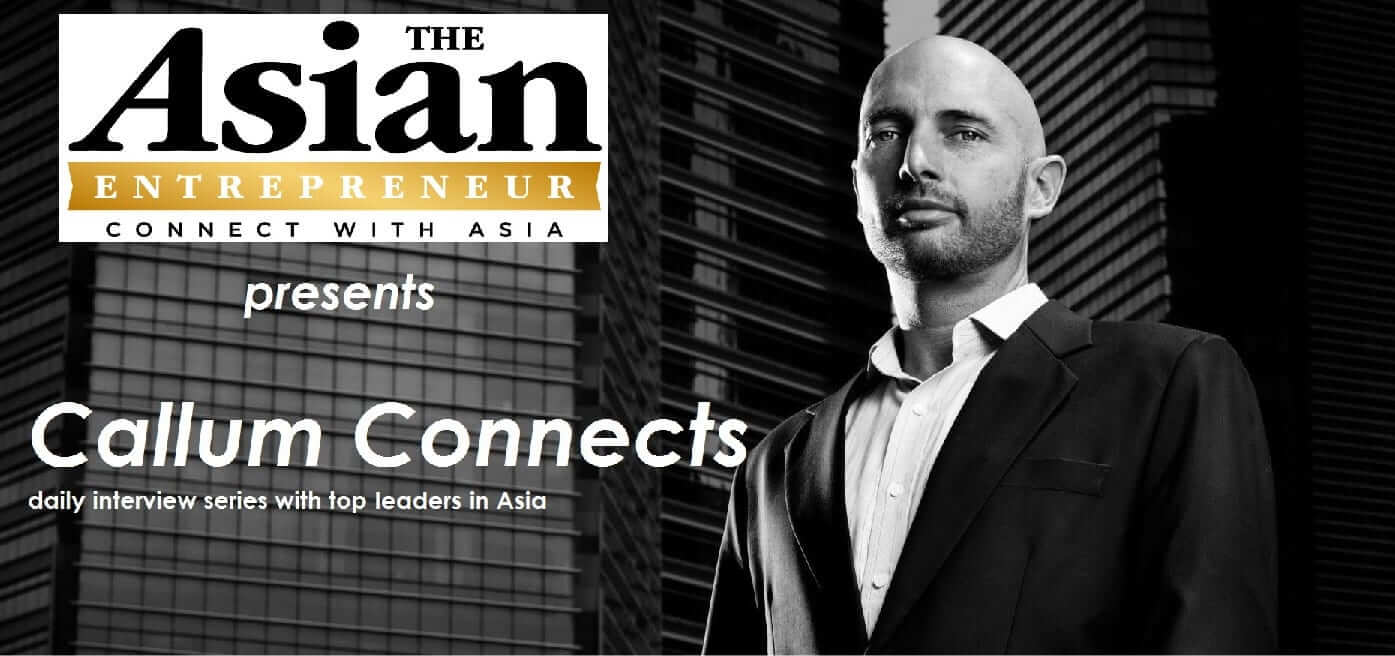 Callum Laing has started, built, bought and sold half a dozen businesses in a range of industries across two continents. He is the owner of Fitness-Buffet a company delivering employee wellness solutions in 11 countries and he is also the CEO of Entrevo Asia, a company that runs 40 week Growth Accelerator programs.
Take the 'Key Person of Influence' scorecard <http://www.keypersonofinfluence.com/scorecard/>
Connect with Callum here:
twitter.com/laingcallum
linkedin.com/in/callumlaing
Get his free 'Asia Snapshot' report from www.callumlaing.com