Dr. Chua Cheng Yu is excited to be in one of the fastest moving medical niches in the world.
What's your story?
I've always wanted to make a career out of helping people as a doctor. However, during my days as an employee, I learned that being a good doctor often means you're also a bad businessman. I was disillusioned for awhile as I sometimes observed practices that blurred ethical guidelines at my workplace, or else pesky red tape got in the way of the best possible treatment for my patients. I felt I could be doing more for the patients. In the end, the only choice left was to start my own practice where I have full control over the treatment protocols. It might not be the most profitable approach, but I believe that doctors must always stick to the ethos of doing your best for the patient, even if it's counterproductive for business. That's where the name Veritas Medical comes from. It means "truth" in Latin.
What excites you most about your industry?
Aesthetics is a very unique industry within the medical scene. Think about this; if you were going for heart surgery, and were offered the choice between a tried and tested method that was 50 years old, versus a new surgical method that was invented last year, which would you pick? Chances are you'd pick the age-old technology. However, the reverse is true for aesthetics! Rather than being tested and proven, old methods are often seen as outdated. The patient's mindset in this scenario forces medical aesthetics and doctors within it to advance at breakneck speeds. It's exciting to be in one of the fastest moving medical niches in the world.
What's your connection to Asia?
I'm born and bred in Singapore and currently practicing here but very much connected to the region. Being the regional Key Opinion Leader for medical treatments such as the Ultraformer 3 (micro focused ultrasound), Rejuran (anti-aging injectable) and Endymed (radiofrequency), requires me to conduct training in neighbouring countries. I especially enjoy knowledge exchange sessions with doctors from Malaysia, Myanmar, Vietnam and Thailand.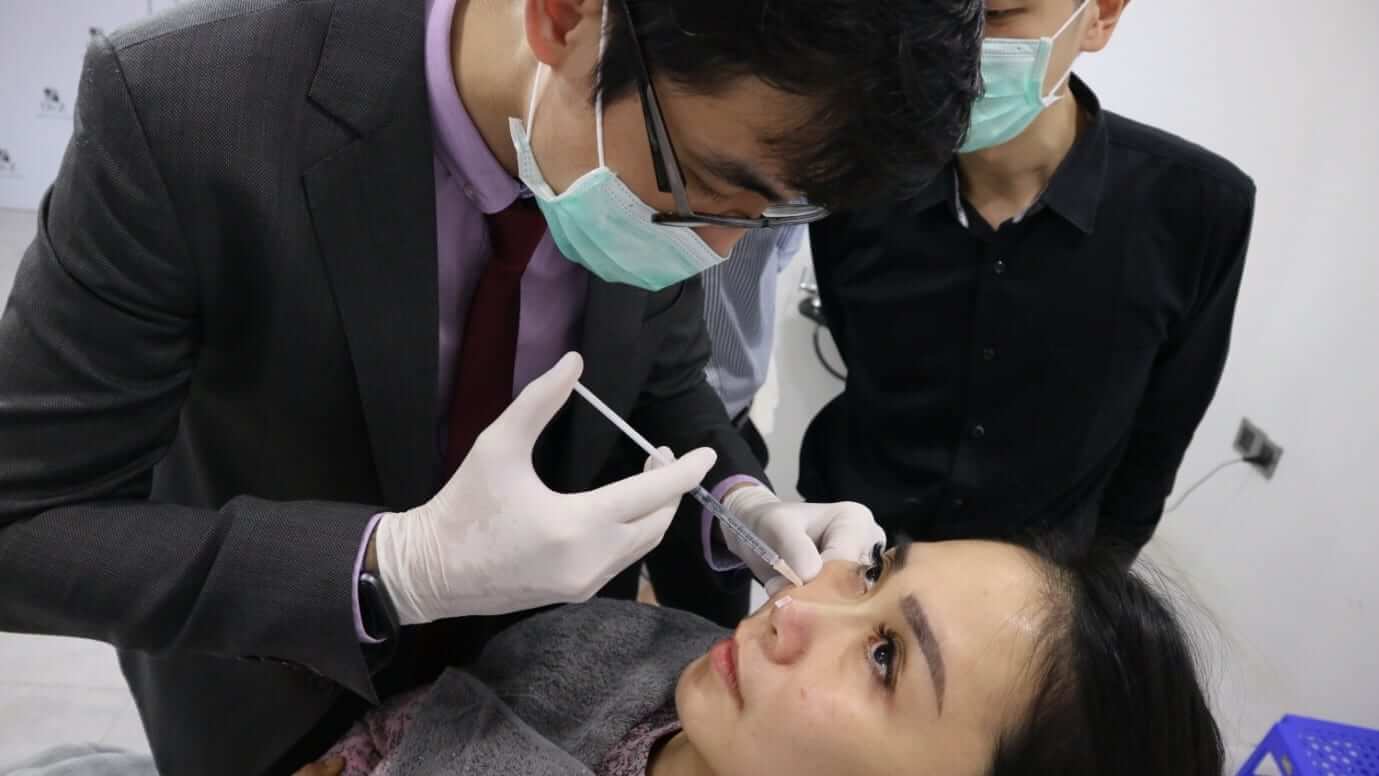 Favourite city in Asia for business and why?
For medical aesthetics, it has to be Singapore. It might be the most strictly regulated, but this is also the reason why it has such a strong reputation in the region. Singapore is often at the forefront of tech advancements since many foreign medical distributors will use this as a base to enter the region.
What's the best piece of advice you ever received?
A close friend told me, "Doctors will be doctors. We're not business people or marketers. Leave business to the business people." This advice certainly helped my clinic grow. I've seen too many peers fail because they came out of medical school thinking they know everything and try to dictate stuff. I believe that we're only as good as the people supporting us.
Who inspires you?
Uruguay's Jose Mujica. With all the corruption and greed in this world, for someone of his power and position to just lead a simple life devoted to serving people, really inspires me. I personally feel it's very important to have meaning in the work I do. Patient's smiles really make my day.
What have you just learnt recently that blew you away?
Totally unrelated to work, but I only recently found out that goats don't have round pupils in their eyes. Theirs are perfect rectangles! As much as I think I know about the human body, I obviously know very little about non-human ones! It's quite fascinating but it's nice to know there's still so much to learn about our world.
If you had your time again, what would you do differently?
I'd definitely have started my own practice sooner. Hindsight is always 20/20 and it was a very stressful decision to make but I wish I had the courage and wisdom earlier.
How do you unwind?
I love playing the piano and I dabble a bit in photography. When I have more time, I play polo. It really gets my adrenaline pumping and allows me to explore my more aggressive side. It's the complete opposite of the calm doctor persona in the clinic and I guess that's why I treasure these occasions so much. It also feel satisfied knowing I'm part of a unified team, striving towards a common goal.
Favourite Asian destination for relaxation? Why?
Bangkok. It started out as nothing more than a work destination as I fly there so often for conferences and training. But, as you spend more time getting to know the place and people, you start to enjoy it a lot more. The city has great food, bars, spas and you get to live like a king at a very affordable price.
Everyone in business should read this book:
The Lean Startup by Eric Ries. If you internalise and apply the concepts within, business becomes a lot easier. If you persevere in a business that makes losses month after month, is that "determination" or "stubbornness?" There's a fine line between the two. One helps you succeed, the other kills you. Most people can't answer this question. You will, after reading this book.
Shameless plug for your business:
I'll pass for now! I'm not a very good businessman. I'm more of a doctor. I'll try and be more shameless next time! Or you can find out more about my business here: www.veritas.com.sg
How can people connect with you?
Work has been hectic of late but people can always reach me through my clinic or website (www.veritas.com.sg)
Twitter handle?
I don't have an account, although I do blog at DrCYChua.com
—
This interview is part of the 'Callum Connect' series of more than 500 interviews
Callum Laing is an entrepreneur and investor based in Singapore. He has previously started,
built and sold half a dozen businesses and is now a Partner at Unity-Group Private Equity and Co-Founder of The Marketing Group PLC. He is the author two best selling books 'Progressive Partnerships' and 'Agglomerate'.
Connect with Callum here:
twitter.com/laingcallum
linkedin.com/in/callumlaing
Download free copies of his books here: www.callumlaing.com