I first became aware of Tanvi after she reached out to me through Twitter.  I don't remember what prompted it, but it took a further 6 months of DM's and diary juggling before we finally got to meet.  We share some very similar philosophies, especially when it comes to the role of HR in business, so it is always fun to get together.  Follow her on Twitter to try and keep up with everything she's doing!
What's your story?
I like to play in white spaces and when most people tend to ask why, I tend to ask why not ?  I am deeply passionate about helping leaders embrace authenticity, purpose and entrepreneurship within organizations.
What excites you most about your industry?
We are at the cusp of big changes. The world of work is getting transformed and we need to do away with deadwood of industrial age practices such as command and control and embrace the social age and its networks in a big way. I believe this will honor the potential of the people and our communities much more.
What's your connection to Asia?
I spent the first 20 years of my life in Asia and I am back again now as I connect with the ethos, culture and philosophy in a big way.  Asia has a lot to offer by way of sustainable practices and cutting edge innovation simultaneously.
Favourite city in Asia for business and why?
Has to be Singapore ! A plug and play city. The most efficient infrastructure and a melting pot. I read somewhere that if the world had to choose a capital it was likely to be Singapore.
What's the best piece of advice you ever received?
If not you, then who ? If not now, then when ?
Who inspires you?
It is not who but what. People of courage, authenticity and conviction inspire me.
What have you just learnt recently that blew you away?
That Earth is the only planet not named after a God. While so obvious I never noticed it till recently ! I am quite fascinated with space.
If you had your time again, what would you do differently?
Nothing. Everything unfolds where and when it is supposed to.  You live, you learn, you move on.  One thing I have learnt for instance is that you have to pay attention to your IP.  I write and speak a ton and this can be a critical component of building your brand. I am far more mindful of that now than I was before. Also while developing a laser focus takes time, the sooner one can develop it the easier it is to move forward. Owning your niche is key.
How do you unwind?
I can be a sitcom junkie watching episodes of my fav shows back to back when I have the time. Nothing beats a good glass of wine perfectly paired with the right cheese too.
Favourite Asian destination for relaxation? Why?
Seminyak, Bali. The right mix of food, shopping, beach. Love the vibe of Bali.
Everyone in business should read this book:
Essentialism – Greg Mckeown: it will help you zero in on things that matter.  Switch – Dan & Chip Heath: A primer on managing change when change is difficult. Some fantastic stories in there. The gifts of imperfection by Brene Brown – a reminder of how to lead authentically and embrace who you are rather than trying to fit in. A primer for whole hearted living.
Shameless plug for your business:
My work focuses on helping leaders adopt the mindset necessary for creating highly engaged and authentic work places. I work a lot with high potential women as well as am the one of less than one hundred certified storytelling coaches in the world today.
How can people connect with you?
My website: www.globalpeopletree.com
Twitter: @tanvi_gautam
LinkedIn: https://www.linkedin.com/in/tanvigautam/
Email: [email protected]
—
This interview was part of the Callum Connect's column found on The Asian Entrepreneur: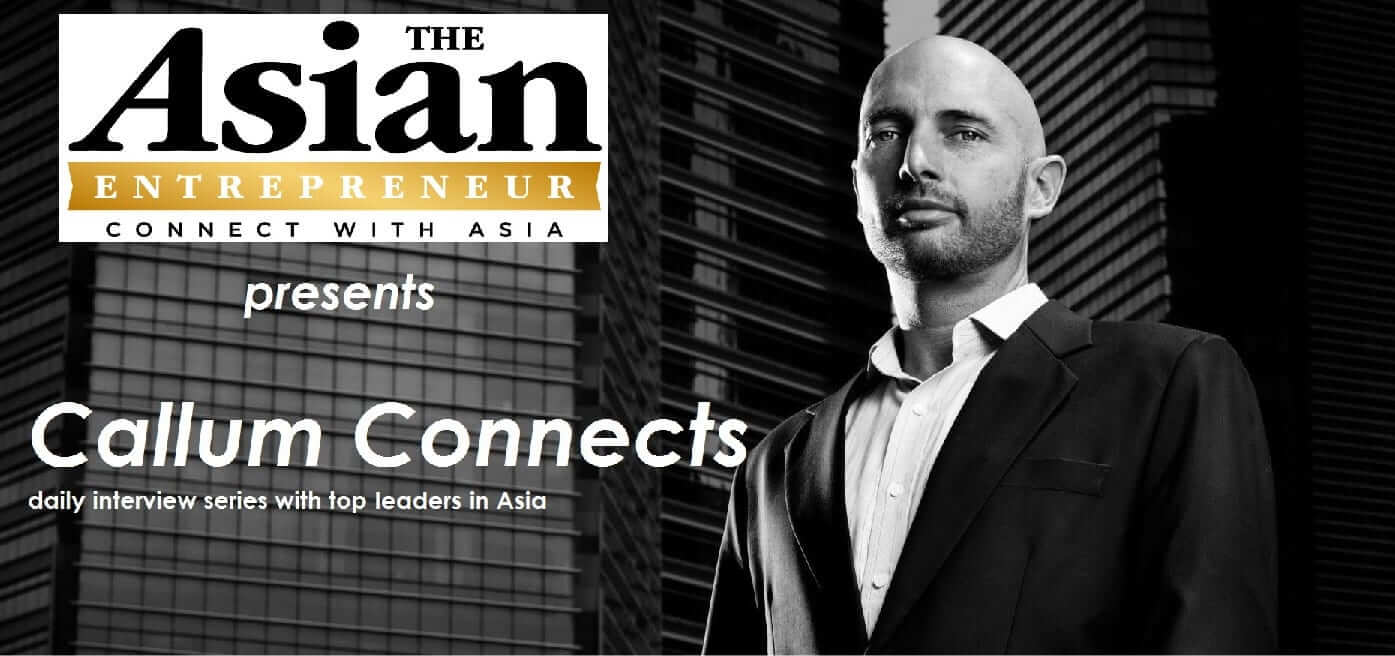 Callum Laing has started, built, bought and sold half a dozen businesses in a range of industries across two continents. He is the owner of Fitness-Buffet a company delivering employee wellness solutions in 11 countries and he is also the CEO of Entrevo Asia, a company that runs 40 week Growth Accelerator programs.
Take the 'Key Person of Influence' scorecard <http://www.keypersonofinfluence.com/scorecard/>
Connect with Callum here:
twitter.com/laingcallum
linkedin.com/in/callumlaing
Get his free 'Asia Snapshot' report from www.callumlaing.com