Using technology to assist spiritual growth, Guy Harriman designed Ajn Light to facilitate your inner journey.
What's your story?
I have two main backgrounds – my technical one as a chip designer  and my spiritual one.  I was a chip designer in the UK and Silicon Valley for 23 years, I worked for Steve Jobs at NeXT for 4 years, and 6 years at Cisco where I was at director level. After Cisco I was at a few more startups and then retired. I was the first yoga teacher at Cisco. I did Thai massage in the bay area for 10 years  and finally moved to Chiang Mai in 2008. I was ordained a monk in 2010 and live at the Healing Center I built in Chiang Mai.
What excites you most about your industry?
I am in a new area, using technology to assist with spiritual growth. About 2000 people have used the Ajna Light I developed in 2014 in the first year of demoing it. It is amazing to hear the reactions after being under the light, and to see their consciousness open up.
What's your connection to Asia?
I first came to Thailand in 1998 to learn Thai massage in Chiang Mai.
Favourite city in Asia for business and why?
Hong Kong – vibrant energy and positive attitude to business.
What's the best piece of advice you ever received?
Pursue your passion, do not be a slave to the matrix.
Who inspires you?
Gandhi, Krishnamurti, Captain Beefheart, Monty Python
What have you just learnt recently that blew you away?
That when I changed 3 years ago after eating vegan food for 30 years to being raw vegan, eating once a day after 6pm, my weight went up  by 4 kg due to cellular rejuvenation (not fat or muscle).
If you had your time again, what would you do differently?
Nothing – I believe that life unfolds as a reflection of our path, and if we are aware of our issues and work on them, whatever comes is perfect as it is.
How do you unwind?
Every day I do about 3 hours of yoga and qigong. I have been doing my daily practice for 20 years, and it has changed me in many ways.
Favourite Asian destination for relaxation? Why?
Chiang Mai. I feel at home here, and love living alone in silence and peace at my Healing Center.
Everyone in business should read this book:
The Secret of the Golden Flower (Taoist treatise first translated by Carl Jung).
Shameless plug for your business:
If you wish to understand yourself, some kind of meditative practice is necessary. It can take any form which appeals to you, from sitting to golf. However, the mind gets in the way, and distorts reality to fit in with our conditioned view. I followed my inspiration to design the Ajn Light quite unexpectedly in September 2013. The purpose of the light is to accelerate your inner journey. It does it on all levels, physical, emotional, mental and spiritual. It is remarkable what people experience under the light. Often they travel through the tunnel of light which people report after near death experiences, and meet light beings or guides. But for others it brings a deep state of relaxation. I encourage you to watch some of the videos on the website ajnalight.com.
How can people connect with you?
business: ajnalight.com
healing center: lannayoga.com
email: [email protected]
FB: Ajna Light Community group
—
This interview was part of the Callum Connect's column found on The Asian Entrepreneur: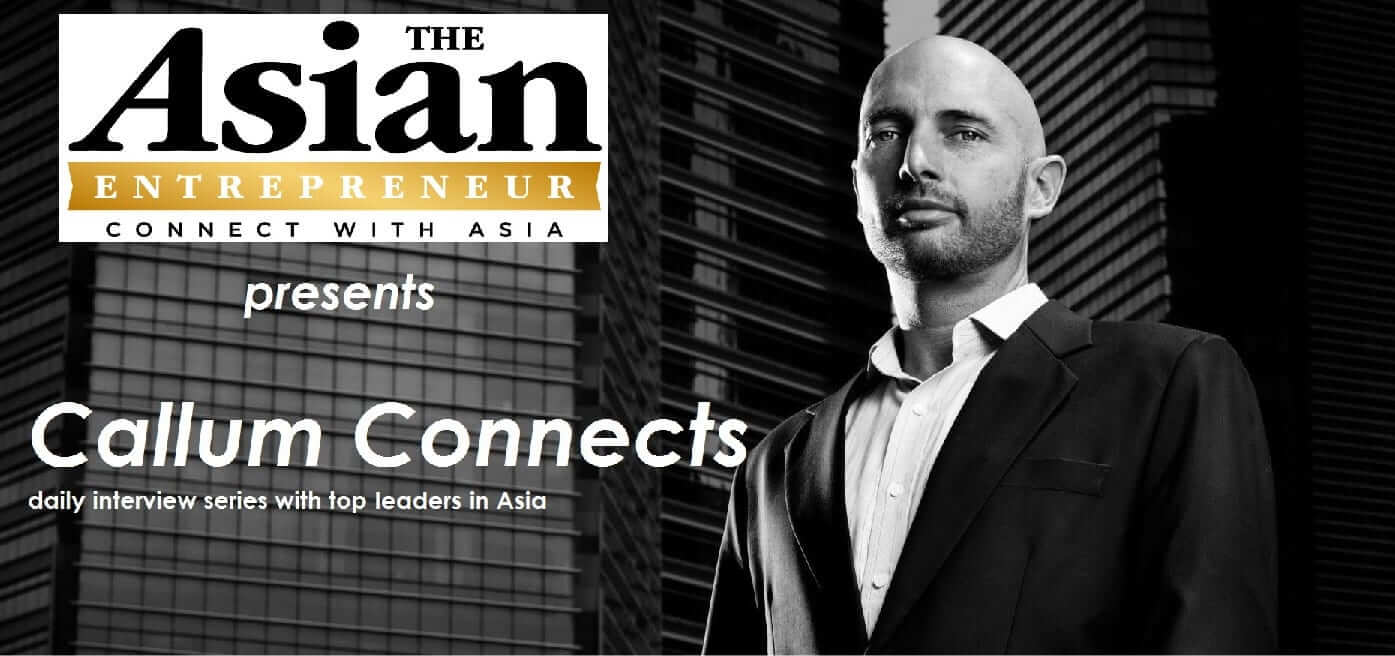 Callum Laing invests and buys small businesses in a range of industries around Asia.  He has previously started, built and sold half a dozen businesses and is the founder & owner of Fitness-Buffet a company delivering employee wellness solutions in 12 countries.  He is a Director of, amongst others, Key Person of Influence.  A 40 week training program for business owners and executives.
Take the 'Key Person of Influence' scorecard <http://www.keypersonofinfluence.com/scorecard/>
Connect with Callum here:
twitter.com/laingcallum
linkedin.com/in/callumlaing
Get his free 'Asia Snapshot' report from www.callumlaing.com