Key Takeaway:
From the end of Antiquity to around 1250, art was dominated by traditional Byzantine icons, with little room for individual and creative expression. However, the 1400s saw a shift towards humanism in Italy, leading to a burgeoning interest in individual creativity. Artists like El Greco, born in 1541, were expected to be disruptively individual, reflecting the shift from inheritor to innovator of visual forms. The art world is a complex ecosystem, with critics, journalists, collectors, curators, academics, and biographers contributing to an artwork's meaning. Fame in the art world is social rather than individual, with many artists achieving ultra-recognition ultra-young. The term "ultra-contemporary" has surged in popularity, but it can be a disaster for artists. To avoid early recognition, aspiring artists should focus on their creative joy, nurture supportive relationships, and focus on their work.
---
From the end of Antiquity (5th century CE) until about 1250, image-makers were more or less anonymous craftspeople. Traditional images from the Byzantine world dominated art in this period. When it came to art, what mattered was the skilful repetition of familiar icons, a model that left little room for individual and creative expression. 
It wasn't until the 1400s that this changed, when Italy came under the spell of humanism – a system of thought centred on people rather than God – leading to a burgeoning interest in the creative potential of individuals.
Byzantine icons make a virtue of repetition. By contrast, self-portraits celebrate unique personalities. Although there are earlier candidates, such as Jan van Eyck's arresting Portrait of a Man of 1433, the earliest certain self-portrait in the western canon dates from as late as 1435: a low-relief bronze by the Renaissance polymath Leon Battista Alberti. Today, artists are expected to be disruptively individual, an idea that the earliest self-portraits express.
The artist known as El Greco encapsulates the shift from inheritor to innovator of visual forms. He was born in Candia (modern Crete) in 1541, one of the few remaining outposts of Byzantine culture following the collapse of the Empire in 1453. 
But it was not until the 19th century that El Greco's extraordinary and visionary talent was "discovered". Many of his works look startlingly expressive and non-naturalistic, and for that reason they appear modern – even by today's standards. Artists as radical as Pablo Picasso leaned on his works for inspiration, however, El Greco was not that famous in his lifetime.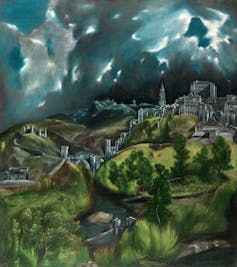 One reason for his lack of fame was that he criticised the most famous artist of his day, Michelangelo. When a new and pious pope sought views on improving what he viewed as Michelangelo's indecent Sistine Chapel ceiling, El Greco suggestedhe could repaint it "just as fine".
According to witnesses, El Greco declared Michelangelo "a worthy man, but he never learnt how to paint". This arrogance outraged his peers, closing doors in Italy. Ironically, El Greco's radical late style with its distortion of the human figure, compressed space and dynamic composition, relies on synthesising Michelangelo's achievements with his own Byzantine spiritual and spatial sense.
The hidden labour of the fame game
The idea of an artist being an original creator can be misleading because it overlooks the role of other people in shaping their success. The art world is a complex ecosystem where critics, journalists, collectors, curators, academics and biographers contribute to an artwork's meaning. But most of this labour is overlooked.
When the viewer stands in the charismatic glow of a Van Gogh self-portrait, do they feel the presence of the artist or the labour of his sister-in-law, Johanna van Gogh-Bonger, who devoted her life to establishing Van Gogh's legacy as a genius?
Artistic fame is a social rather than an individual achievement. Gallery owners work hard to establish the cultural and financial value of the artists they represent, through careful curation and placing works in the right collections, helping to build reputation and enlarging the "story" of the individual artist.
Unlike El Greco or Van Gogh, very few artists are household names these days. Fame in the art world is about having currency in the right circles. As those chosen to be on show at the art fair Frieze testify to, some artists achieve ultra-recognition ultra-young. Surprisingly, this can be a disaster.
"Ultra-contemporary" is the latest buzzword, labelling artists born since 1975. The term was forged in response to a cohort commanding trend-buckingly high prices at auction while still, in artistic terms, barely out of art school.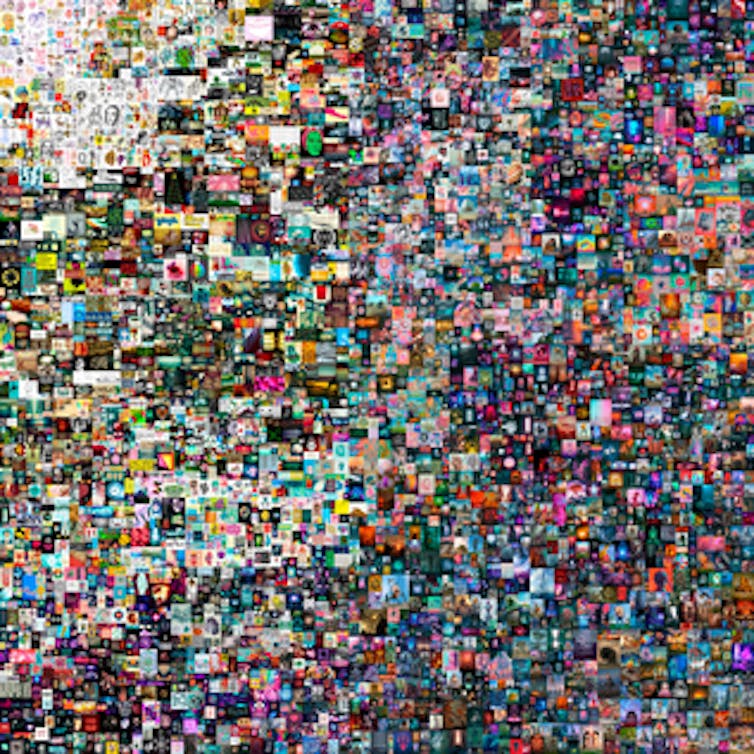 The last decade has witnessed an explosion of interest in ultra-contemporary art, which spiked 305% in total market valuebetween 2019 and 2021. You may have read about the 2021 auction at Christies of Beeple's digital artwork Everydays: The First 5000 Days for $69 million. During the same period, paintings by Matthew Wong – a gifted artist who died in 2019 aged just 35 – commanded more than $70 million.
Financially, the high-water mark was set last year. A glance at this year's Frieze showed that there is more emphasis on what the Art Newspaper describes as "tried-and-tested names". This shift could reflect gloomy economic sentiment because of the global inflation crisis and a worsening geopolitical picture. These circumstances see investors retreating to safer asset classes. In the art world, this means older, more established names
Art enters the market via galleries. But secondary sales at auction set actual value once a pattern of prices emerge across numerous transactions. When speculation inflates an artist's auction prices, galleries also raise the prices of new works.
German artist Anselm Reyle's auction prices climbed 1,000% in 2007, then crashed, leaving him unable to sell or even pay studio costs. For a while, he was forced into a very youthful "retirement". Many ultra-contemporary artists today face a similar fate as the market cools again.
My advice to aspiring artists? Avoid the dopamine-fuelled blandishments of social media and focus on following your creative joy. Nurture supportive relationships with those who might help you on your path to fame, should you seek it. Cultivate relationships with the collectors, journalists, curators and gallerists who can help you on your way. Fame's allure is strong, but its foundations are fragile. Avoiding the perils of early recognition allows space for your talent to mature. Focus on your work, and make that its own success.