With a desire to run his own business, Joel Tay wanted to tick two boxes first – trying his hand in the corporate world and knowing the business he wanted to end up in.
What's your story?
I've always wanted to run my own business. Before that, I needed to fulfill two important things. The first thing, having a corporate foundation, and the second, knowing the business that I'm getting into. First of all, after gaining experience with Ernst and Young, I started a school in Jakarta with my mother, who used to be a teacher. Some of my ex-colleagues laughed at me for doing this instead of working towards partnership like everybody else.
While the school was running, I returned to the corporate world because I was given a chance to try out something I've always wanted to try, consulting in IT Security, and this time with PwC. In my second return to the business world, I never looked back. I started a mobile device distribution company with friends, and later on diversified into IT Consulting in Mobile Device Management, and subsequently ended up in the payments business.
Today I manage Soft Space – a company thriving in the payments industry with a group of talented colleagues and engineers. The school I mentioned earlier is now in 8 different locations across Jakarta serving more than one thousand students.
What excites you most about your industry?
Payments are evolving so quickly; there's so much to learn. No one can really say that they know everything there is to know about payments. I have learnt so much going from one country to another learning each time how payments work uniquely in each society.
What's your connection to Asia?
Asia is Soft Space's focus. We strongly believe that markets in Asia will be the primary drivers and innovators in the payments space for years to come.
Favourite city in Asia for business and why?
Bangkok. I have a great business partner there, the banks are innovative, the market is huge and the people are creative.
What's the best piece of advice you ever received?
My parents reading Matthew 6:33 to me: "Seek ye first the kingdom of God, and his righteousness; and all these things shall be added unto you." This has taught me to prioritise the important things in life, and then everything else will fall into place according to God's will.
Who inspires you?
My father and my Godfather. Both are men of principles who are very successful in their own trade, loving to their families and God-fearing.
What have you just learnt recently that blew you away?
The amount of money technology companies in the US lost in 2017. In Asia, and in particular SEA, investors won't take two glances at your company if you're not profitable to begin with.
If you had your time again, what would you do differently?
Learn Mandarin. When I was young, my teacher gave a group of us a choice – attend Mandarin classes or wash school toilets. Every time I hear my colleagues laugh when I try to speak Mandarin, I think of that moment when we walked towards the toilet.
How do you unwind?
I watch movies with my wife. It takes us to another world and back to reality in two hours. No vacation can be so fast and effective.
Favourite Asian destination for relaxation? Why?
Bali. Friendly people, great resorts and good restaurants.
Everyone in business should read this book:
Steve Jobs by Walter Isaacson. There are many lessons to be learned from the man who had it all, lost it all, and earned it back again.
Shameless plug for your business:
No one can claim to have one solution that fits all in payments. Your needs are always different and unique to the market you're operating in. I'd like to think that we've been around the industry long enough to be able to advise and customise something for you. https://www.softspace.com.my/about-us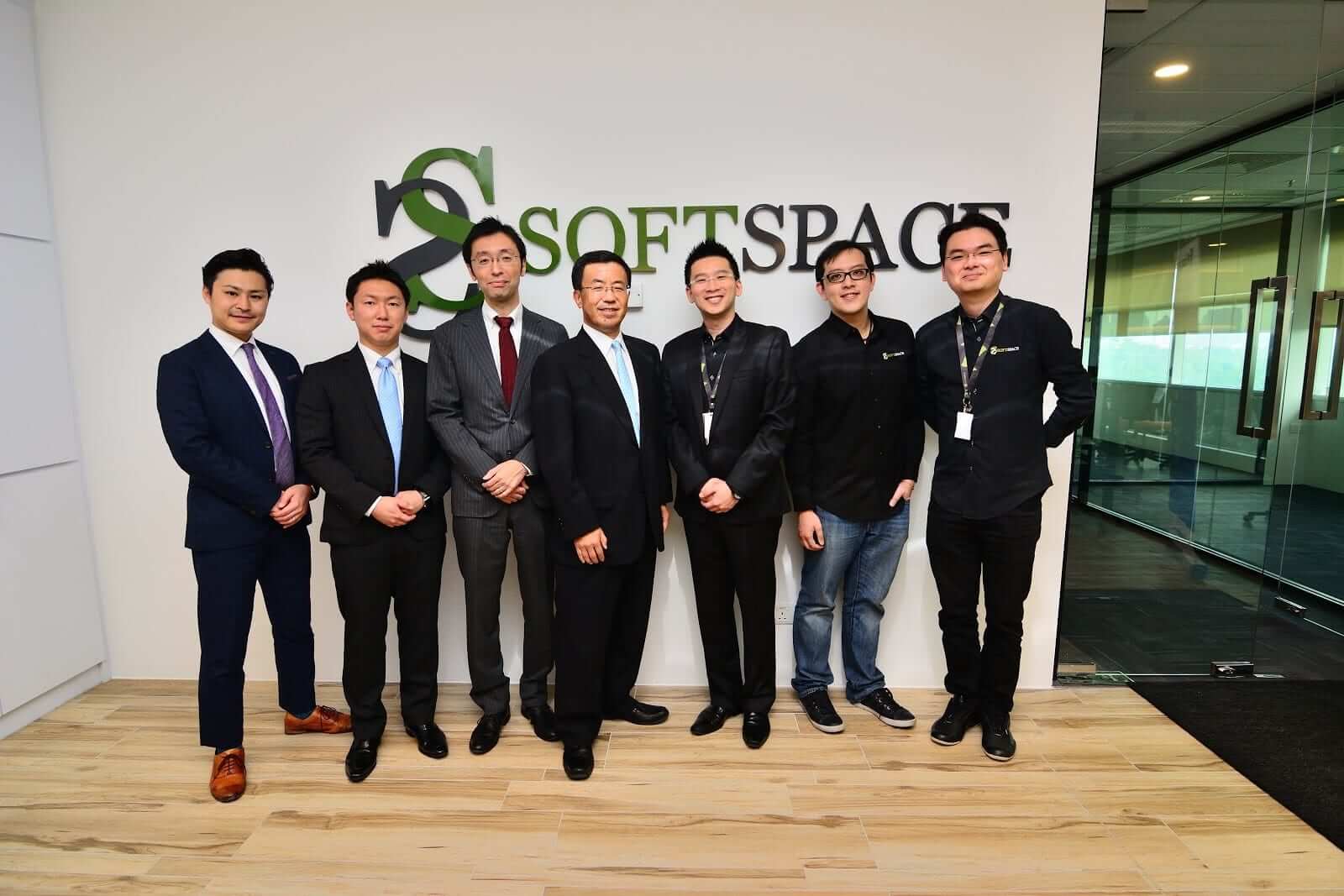 How can people connect with you?
I'm always just an email away – [email protected]
Twitter handle?
@crusaderdotcom
—
This interview is part of the 'Callum Connect' series of more than 500 interviews
Callum Laing is an entrepreneur and investor based in Singapore. He has previously started,
built and sold half a dozen businesses and is now a Partner at Unity-Group Private Equity and Co-Founder of The Marketing Group PLC. He is the author two best selling books 'Progressive Partnerships' and 'Agglomerate'.
Connect with Callum here:
twitter.com/laingcallum
linkedin.com/in/callumlaing
Download free copies of his books here: www.callumlaing.com