Bringing Mindful Volunteering into leadership through employee engagement in the hope of creating the ripple effect of compassion, empathy and generosity. Khatiza utilises her global background and Asian routes to serve up a higher strain of human development.
What's your story?
Indian born, American National, Global Citizen.  From humble beginnings in Northeast India to a global education, I chose the career path of Human Development.  After 20+ years in this field,  I founded Insightful Learning Journeys which focuses on Employee Engagement and Self Leadership.  The innovative approach is Mindful Volunteering.  The vision and mission is to create the Ripple Effect of Compassion, Empathy and Generosity in Individuals, Organizations and Communities. Bhutan serves as the Learning Lab and the Gross National Happiness Index, the Learning Model.  To date 130 professionals have experienced the Mindful Volunteering Journeys in Bhutan, Mongolia and Indonesia.
 
What excites you most about your industry?
Diversity in People Development excites me, so I have naturally gravitated towards leadership and team coaching in a wide range of industries. Years of experience have highlighted that as the different generations enter the workforce, old solutions will not address new organizational challenges. As creativity and innovation is critical, I am always exploring approaches to engage and bridge the generational gap. The greatest challenge and opportunity lies in being able to inspire a shift in the mindset. From that comes the potential to develop catalysts who will create the ripple effect of change.
What's your connection to Asia?
Asia is in my blood, and I have been fortunate enough to have lived in Nepal, Japan, Philippines and now Singapore.  I have worked globally including many countries in the Asia Pacific region and these collective experiences have allowed me to explore how best to blend the learning of western psychology and eastern philosophy.  Everyday is a learning journey for me.  As I watch Asia evolve again and become a major player in the global economy I consider myself privileged to be part of the growth and want to contribute towards it.
Favourite city in Asia for business and why?
My favourite city in Asia is definitely Singapore despite the lack of four seasons.  But the trade off is well worth it, from the ease of doing business, to using it as a hub for connecting globally.  Over the past twenty years, I have watched Singapore evolve from being just an Asian city to a bustling international hub which offers so many conveniences to its multicultural population.  Singapore's drive for continuous growth caters as much to entrepreneurs as it does to big businesses which is a real advantage to those who are exploring the road less travelled.
What's the best piece of advice you ever received?
Best advice comes from many sources:
– A father who said:  "You came into this world with nothing, you will leave this world with nothing, everything you accumulate in your life's journey is baggage. So choose your baggage wisely."
– A mother who said:  "You can communicate with honey or with vinegar, each will have consequences."
– A Jesuit educator said:  "Never give your power over yourself to someone else."
– An educator who said: "Sensitive, willing to explore some of the deeper issues we all struggle with.  When all that energy is harnessed, I suspect we may all hear of You."
Who inspires you?
Unassuming leaders quietly achieving greatness, such as Aziz Royesh, educating young girls in Afghanistan and recently nominated for the Nobel Prize for teachers.  One who has inspired me most is the Fourth King of Bhutan.  He ascended the throne at age 17 and announced that Economic Prosperity had to be aligned with Human Development, that Socio Economic Policies had to measure collective happiness, that material well being had to be balanced with Emotional and Spiritual Well Being.  What wisdom from a nation so small!  Who would have thought that the world would be listening with intent and looking to emulate!
What have you just learnt recently that blew you away?
I learned from a leader how the word happiness did not resonate with bottom line. I learnt about the frailties of leadership and how easy it is to get distracted by the power vested in the individual and how easy it is to assume that professional and personal leadership are mutually exclusive and not accountable to each other.  It reminded me once again of why we need to define the values and practices of mindful leadership and the need to embrace self governance.  So once again it reaffirmed that people development remains critical if an organization is to be sustainable.
If you had your time again, what would you do differently?
I would not do anything differently, but I would have consciously started my own mindfulness journey much earlier. I would have also founded Insightful Learning Journeys much earlier as I recognize the value of creating avenues for engaged employees to explore self leadership innovatively. I know that I am in the right place at the right time engaged in the right activity.
How do you unwind?
I regenerate alone, so early morning walks help me tremendously. I have also come to value a disciplined routine to unwind, although it has not been an easy journey. I embrace practices such as daily meditation for my mental and emotional salvation. For physical well being, I alternate between yoga, walking, running, and working out at the gym. Photography helps nurture my creativity and innovation need, as I capture faces and places that represent the concept of happiness. At the end of each day, I enjoy reading and learning from the insights of global women leaders.
Favourite Asian destination for relaxation? Why?
Bhutan is my favourite Asian destination for relaxation, it takes me back to my roots where the valleys and mountains energize me, where the people help me re-learn about graciousness and humility and where I have the ability to bask in the simplicity of life. It is an ideal location for mindful meditation, reflective hikes, and journal writing amidst the clean air and vast spaciousness. When you have walked the narrow paths for hours, and the humble nomadic farmer welcomes you, you understand the true meaning of compassion, empathy and generosity.
Everyone in business should read this book:
Search Inside Yourself – Chade Meng Tan
Understanding and developing the values of compassion, empathy and generosity in the workplace to create a sustainable company ethos.
Delivering Happiness – Tony Hsieh
Understanding why we are in business, what is the higher purpose of the business?  How does happiness play a role in business?  What is the role of leaders?
Finding the Space to Lead – Janice Marturano, former executive of General Mills
Understanding the complexities of being a leader in the VUCA (Volatility, Uncertainty, Chaos , Ambiguity) times and the importance of connecting with your values.
Shameless plug for your business:
Mindful Volunteering for Employee Engagement and Self Leadership began with Google APAC, the organization where many talented men and women aspire to be.  It began with a learning session on Bhutan's concept of happiness.  What is truly amazing is that the movement began by the employees, bottom up rather than top down driven by the leaders.  The success has led to a ripple effect with other organizations.  Testimonials demonstrate that innovative approaches to inspire employee happiness is the path to building an organization's brand as the employer of choice. We now include Mongolia and Timor as other locations.
 
How can people connect with you?
Email: [email protected]
Website: www.insightfullearningjourneys.com
LinkedIn:  http://sg.linkedin.com/in/khatizavansavage
Twitter handle?
@MindfulAsia
—
This interview was part of the Callum Connect's column found on The Asian Entrepreneur: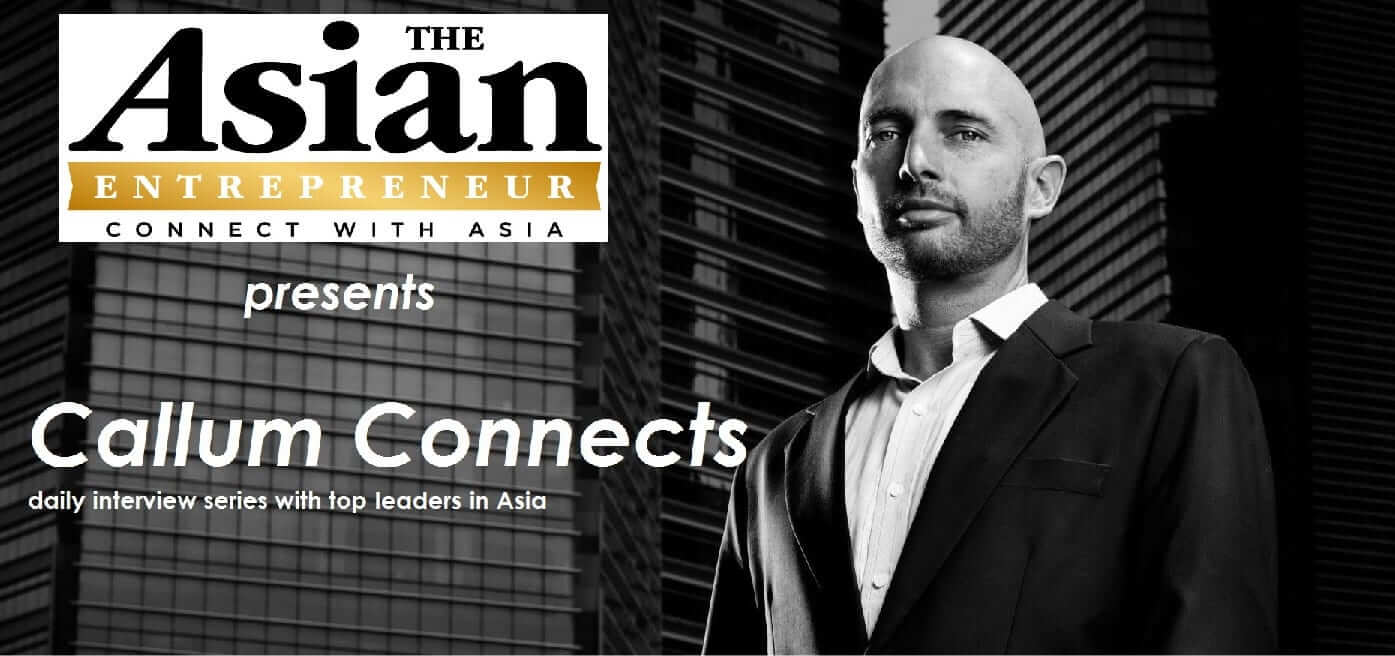 Callum Laing invests and buys small businesses in a range of industries around Asia.  He has previously started, built and sold half a dozen businesses and is the founder & owner of Fitness-Buffet a company delivering employee wellness solutions in 12 countries.  He is a Director of, amongst others, Key Person of Influence.  A 40 week training program for business owners and executives.
Take the 'Key Person of Influence' scorecard <http://www.keypersonofinfluence.com/scorecard/>
Connect with Callum here:
twitter.com/laingcallum
linkedin.com/in/callumlaing
Get his free 'Asia Snapshot' report from www.callumlaing.com