HSBC recently bought out a report stating:  "The trends which will shape the future of golf are the same trends that are shaping the future of the planet: the shift towards Asia, the increasing feminisation of the public world, urbanisation, the spread of digital technology, and resource and sustainability pressures. What is striking is the way in which golf—one of the world's oldest sports—is adapting to these new challenges." Kim Inglis is not just a great golf instructor, he is helping to shape those golfing trends.
What's your story?
After selling mushrooms on the side of the road at 4 years wasn't as lucrative as I had imagined (my older brother and sister took all the profit), my next (legal!) entrepreneurial project wasn't until 12 years later.  For this, much to my dismay, I discovered that getting people to hit golf balls into 44 gallon drums to try and win TV's, Toasters and VHS Players wasn't actually the brilliant idea I thought it was, and not just because nobody knew about us (learned the location, location…lesson the hard way).  Line up University students with a golf club and 6 balls, a field the size of a tennis court, and houses in range, and there's no stopping the carnage that ensues!  So, New Zealand was too small a market anyway.
After a few very frustrating and unrewarding experiences working for a golf course and golf tour operator Thailand, I started up a website selling my own golf lessons with less than 10,000 baht to my name.  After a few long years, many hours of which were spent Googling myself to death about SEO and online marketing, I sold the site, took a break, before deciding that taking videos of pretty Thai girls giving golf tips and posting them online was just the ticket to success.  Ironically, after not much success but a lot of fun, someone acquired that site too. Fast forward to Hong Kong and despite many 'learnings' along the way, I'm now running an online store selling golf club components that has access to over USD$1 million in inventory in our Malaysia warehouse. We're still somewhat just starting out but the growth has been phenomenal.
What excites you most about your industry?
The sorry state of golf in the North America and most of the Western world is actually not being mirrored in Asia.  Also, with what has happened with the equipment industry over the last couple of years, and by that I mean the big brands bringing out new products every few months, it's really accelerated our growth. Nobody wants to fork out $500 for a new driver every few months, but they will change the playability of their club by installing a new shaft.
What's your connection to Asia?
I'm adopted, my biogical mother is Taiwanese, and biological father is Thai. I moved from New Zealand to spend a few years with my biological mother in Thailand, whose husband just happened to work at a bank that owned a golf course.  I lived in Thailand twice, about 10 years in total, and now reside in Hong Kong.
Favourite city in Asia for business and why?
Hong Kong, so easy to setup a company, low taxes and no import duties.  It's also the worst city in the world to live in if you're a golfer.
What's the best piece of advice you ever received?
Do what you love.  It's a cliche I know, but despite the many failures and struggles along the way, for the most part I've always enjoyed it because I love golf.
Who inspires you?
My two and half year old boy.
What have you just learnt recently that blew you away?
Two and half year old's aren't afraid to tell people in the elevator you just farted before they got in.
If you had your time again, what would you do differently?
What, my time has been already?!
How do you unwind?
Golf is not really unwinding if you're playing badly, which these days is quite often.  So I would say Photography with my new best friend, a Fujifilm X-T1 and the XF56 1.2, what an incredible lens!  
Favourite Asian destination for relaxation? Why?
Maldives, it's just the perfect getaway with no commercialism and ideal if you have a disdain for crowds like I do.  Don't expect to get any work done though, which is how a holiday should be.  
Everyone in business should read this book:
I haven't read a business book in years, but I'd recommend the Ted Talks.
Shameless plug for your business:
Tour Spin Golf specialises in Tour-Spec and Japan issue golf shafts. We ship any order size anywhere in the world for USD$20 and all shafts over USD$250 come with a free grip and adapter installed.  Simply pick your shaft, tell us your driver and we'll ship it – no need for you to visit a club fitter, just click it in your driver as soon as you get it.  Tour Spin Golf can be seen providing Tour Support at the Asian Tour and OneAsia Tour events for SuperStroke Grips and Fujikura Shafts.  We have Asia's largest inventory of premium golf shafts, grips and clubmaking components, launch monitors and putters.  Visit www.tourspingolf.com to customise your driver and clubs!
How can people connect with you?
[email protected]
Twitter handle?
https://twitter.com/tourspingolf
—
This interview was part of the Callum Connect's column found on The Asian Entrepreneur: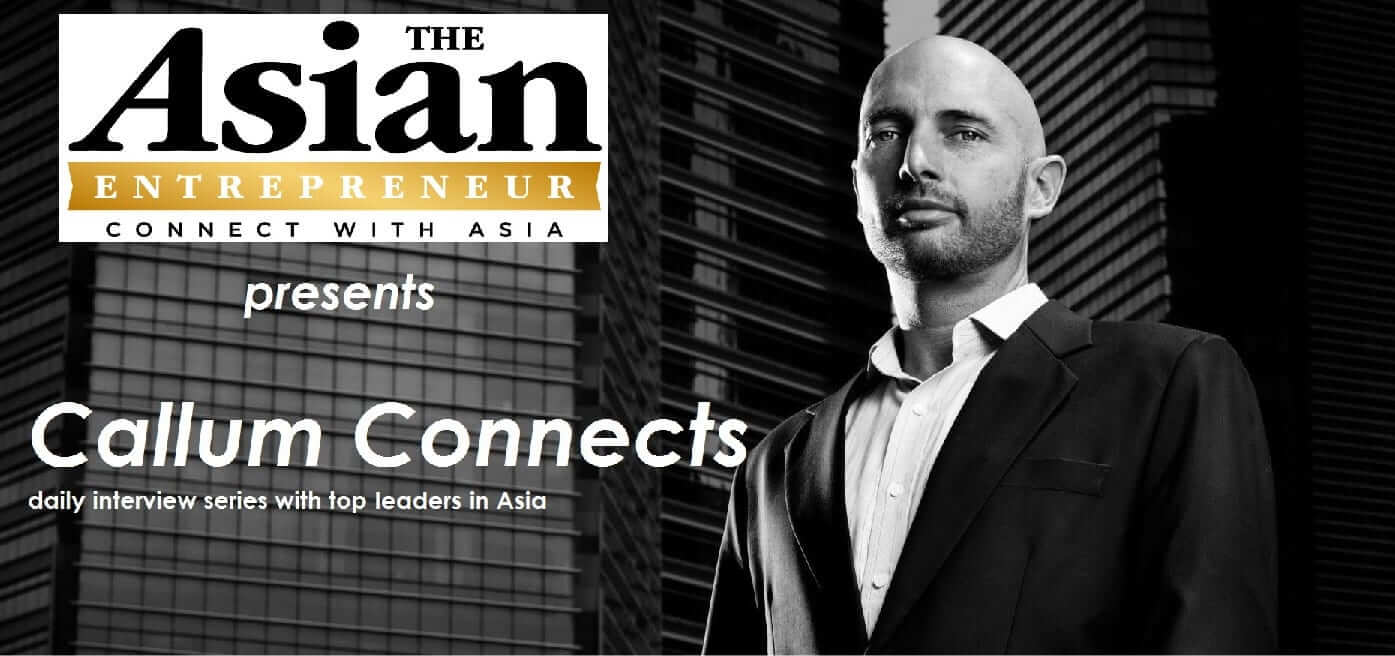 Callum Laing has started, built, bought and sold half a dozen businesses in a range of industries across two continents. He is the owner of Fitness-Buffet a company delivering employee wellness solutions in 11 countries and he is also the CEO of Entrevo Asia, a company that runs 40 week Growth Accelerator programs.
Take the 'Key Person of Influence' scorecard <http://www.keypersonofinfluence.com/scorecard/>
Connect with Callum here:
twitter.com/laingcallum
linkedin.com/in/callumlaing
Get his free 'Asia Snapshot' report from www.callumlaing.com