Meticulous events are what Liz Tan aims for with her business. Being thrown in the deep end at a small corporate events agency when she started out, she has learnt that the smallest details can make the difference between a good and a great event.
What's your story?
After returning to Singapore from California, I started working in a small corporate events agency. Because it was such a small team, there were no clearly defined roles – everyone had to do everything – from taking the brief all the way to execution.
As a greenhorn to the industry at the time, this experience threw me into the deep end very quickly, but I soaked it all up like a sponge for all of six years. Every project was different and it was always the adrenaline that kept me wanting more – the fast paced intensity of all the changes and a very rewarding sense of satisfaction after each successful execution.
It's been almost five years now since I started out on my own. The early years played a crucial role in shaping and honing my meticulousness in branding, project management and bringing people together from vast backgrounds to create something wonderful. They gave me a deeper understanding of how the smallest of details in event planning can make the difference between good and great.
What excites you most about your industry?
It's never boring! The events industry is constantly changing, evolving, and reinventing itself. We have to stay on top of the latest trends in technology and design, just to name a couple. It's also exciting to meet different people from all over the world, to share and exchange ideas and to bring everyone together for a good time.
What's your connection to Asia?
I am Singaporean and have partners in the region (Hong Kong and Thailand for example) whom we work together with on cross-border projects.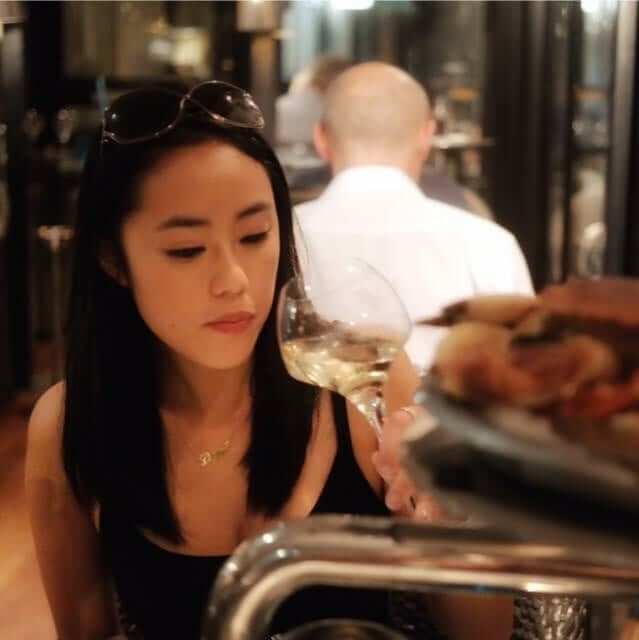 Favourite city in Asia for business and why?
Singapore is definitely the gateway to Asia in my opinion. We are strategically located, which makes it a great transportation hub and international travel is a breeze.
Known as one of the safest and cleanest cities in the world, Singapore's good financial structure, stable economic climate and friendly tax system make it an excellent place for global and regional businesses.
What's the best piece of advice you ever received?
Let your work speak for itself and never be afraid to walk away from a deal.
Who inspires you?
Manoj Bhargava, the creator of 5-hour energy. While the world worships billionaire drop-outs and is obsessed with new millionaires and how they're making their next quick buck, here is an altruistic billionaire with a vision – who devotes his time and resources to making life easier for the otherwise forgotten.
Despite his fortune and wild success, he has managed to stay behind the scenes and is giving away 99 percent of his net worth to implement revolutionary ways to real problems such as clean drinking water and clean energy.
What have you just learnt recently that blew you away?
Richard Branson said: "The way you treat your employees is the way they will treat your customers." One night as I was working alone late in the office, it dawned on me that I have failed to recognize that I am, in a way, also an employee and I haven't been treating myself very well. I am now learning to delegate better and to trust the people I've hired to work with me on building something memorable for our clients.
If you had your time again, what would you do differently?
Nothing at all. It is true when they say it is our past experiences that make us who we are today. Every day is a chance to experience something new and I am hungry to keep learning.
How do you unwind?
Every night I pour myself a glass of wine, plug in my best headphones, turn up the music (usually Jazz), close my eyes and just let my mind drift to wherever it wants to go.
Favourite Asian destination for relaxation? Why?
Phang Nga, Thailand. There's nothing like a great beach, clear warm waters, cool breeze and the sun for pure relaxation. I really appreciate and embrace the slower-paced life there, such a stark contrast compared to what I do in my business.
Everyone in business should read this book:
"The Unbusy Entrepreneur" by Olivia Chiong.
In a 24-hour day, we spend 8 hours sleeping and 12 hours to do everything work-related. That leaves us only 4 hours to eat, commute and spend time with loved ones. That's only 16+% of the day compared to 50% spent working.
I didn't realize how big a percentage of my day was spent working, and it wasn't until I read "The Unbusy Entrepreneur" that I saw the need to set boundaries to have a healthy work-life balance.
Shameless plug for your business:
We're the people who sacrifice sleep just to make sure your event turns out nothing less than perfect.
We're the kind of people who believe that great work doesn't need to be complicated.
We know there are hundreds of agencies out there.
But we're not just another agency.
We understand the strict guidelines of corporate objectives, the value of entertainment and most importantly – creating the perfect combination of both.
And we're really awesome at what we do.
How can people connect with you?
Drop me an email:
[email protected]
LinkedIn:
https://sg.linkedin.com/in/liz-tan-a7310a12
—
This interview was part of the Callum Connect's column found on The Asian Entrepreneur:
Callum Laing invests and buys small businesses in a range of industries around Asia.  He has previously started, built and sold half a dozen businesses and is the founder & owner of Fitness-Buffet a company delivering employee wellness solutions in 12 countries.  He is a Director of, amongst others, Key Person of Influence.  A 40 week training program for business owners and executives.
Take the 'Key Person of Influence' scorecard <http://www.keypersonofinfluence.com/scorecard/>
Connect with Callum here:
twitter.com/laingcallum
linkedin.com/in/callumlaing
Get his free 'Asia Snapshot' report from www.callumlaing.com