Having gained experience working for a digital agency, Matthew Lim founded WE! a digital agency which now has many industry giants in their portfolio of clients.
What's your story?
Just a small fish trying to stay alive in this big ocean.
I didn't study advertising during my school years. My diploma and degree were more technology related. I always imagined myself getting into a technology company as a project manager or a consultancy related position.
After graduation and getting some experience from working in a digital agency, I decided to start something on my own while I was free from financial obligations. I roped in a few friends and after a few rounds of discussion, we got things going.
WE! Interactive started off as a digital production house, doing websites, banners and other forms of digital collaterals for small business. As our network grew, we got to work for bigger brands and slowly increased our offerings to where we are today.
Over the years, we have industrial giants like PepsiCo, Nike, Singapore Airlines, SAP, American Standard, Heineken and many more in our portfolio of clients.
Having worked with many energy brands, we have been very involved in the sporting scene. This year, together with a few other partners, we got into a JV (joint venture) and created Athelite Network to manage and help athletes in their careers. Obviously our role in this JV is on the marketing aspect of the amazing athletes we represent.
What excites you most about your industry?
The ever-growing market and unpredictability of things. Technology has changed the way businesses operate, creating opportunities for new business models. Advertising strategy has changed too as a result of the change in consumer behaviours enabled by technology. As an advertising agency, we now have to constantly keep up with the trends, learn new tools and refine strategies in order to stay relevant. As cumbersome as it sounds, it is still very exciting to see what will emerge next.
What's your connection to Asia?
Born in Asia, I spent 2-3 years in Australia for my bachelor's degree and as much as I love Melbourne, the Asian in me brought me back to this sunny island. I'm a foodie, pretty much live to eat and I can't do without my Mee Pok (Chinese noodles).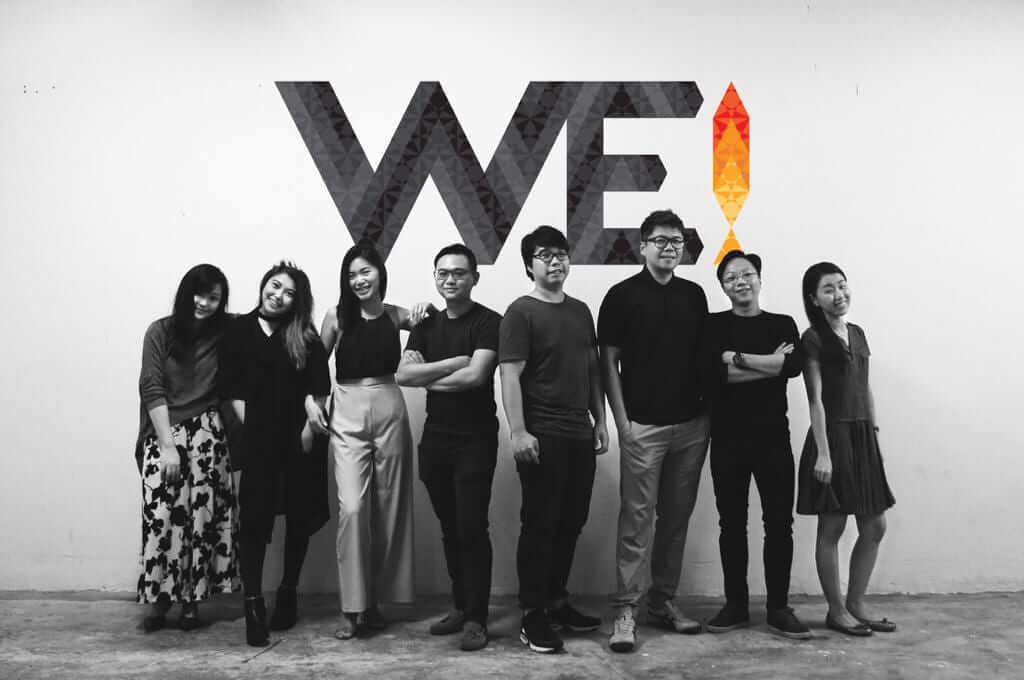 Favourite city in Asia for business and why?
Singapore definitely! I'm not saying it just because it is my home country but having set up businesses in several countries around this region, Singapore has definitely made it easy and convenient for businesses to operate. There is a fine balance between easing processes and ensuring there is adequate checks to prevent any commercial crimes.
What's the best piece of advice you ever received?
"Don't wait for things to happen. Make it happen"
Who inspires you?
Jack Ma
What have you just learnt recently that blew you away?
Less of "Blew me away" but in the last couple of years, while trying to expand my business within the region, I've been to several countries. These experiences made me truly appreciate Singapore for what we have and really amazed by how fast we have developed despite being the youngest and smallest country here.
If you had your time again, what would you do differently?
Not try to do everything by myself. Many startups/entrepreneurs, for cost-saving reasons, will try to do as much themselves as possible. Yes, in the short run it definitely save the business some money and manage things within budget. However, in the long run, it will be counterproductive and can potentially slow the growth of the business.
Hire the right person with the right knowledge to do what needs to be done. They can take you further than you think you will. As Steve Jobs said "hire smart people so that they can tell us what to do"
How do you unwind?
Before parenthood it was a combination of football, travelling and the occasional dives. Now, TV after the kiddo sleeps.
Favourite Asian destination for relaxation? Why?
I have different preferred destinations depending on what I feel like doing.
– Taiwan for a nature getaway
– Hong Kong for foodie tour
– Phuket for sun and sea
Everyone in business should read this book:
I don't really read many books but people in business should subscribe to relevant media to keep themselves up to date with industry happenings.
Shameless plug for your business:
Although a small outfit, we have served many industry giants. Advertising is a fast-paced environment and we developed as much in-house capabilities as possible so that we can managed timelines more efficiently.
How can people connect with you?
You can reach me at [email protected]
Twitter handle?
@mtth3w, but I don't use it anymore
—
This interview is part of the 'Callum Connect' series of more than 500 interviews
Callum Laing is an entrepreneur and investor based in Singapore. He has previously started,
built and sold half a dozen businesses and is now a Partner at Unity-Group Private Equity and Co-Founder of The Marketing Group PLC. He is the author two best selling books 'Progressive Partnerships' and 'Agglomerate'.
Connect with Callum here:
twitter.com/laingcallum
linkedin.com/in/callumlaing
Download free copies of his books here: www.callumlaing.com