Michael Offers A Revolutionary Platform for Condo & Apartment Rentals in Asia
What's your story?
Born and raised in Australia, I began my career working for FEDEX and have owned McDonald's Restaurants, Hotels, independent Restaurants, and Coffee Houses. Those experiences have inspired me to devote my time to being an advocate for the customer. I believe the customer experience is the single most important driver for me and for business sustainability and growth.
What excites you most about your industry?
It's ready to change, it's ready to adapt, and it's ready to think about the customer, beyond the transaction! There are about to be some incredible changes in the industry due to Covid-19. Digitization of the residential property market is about to hit hyper-speed, from integrating payment gateways, virtual property inspections, digital contracts, and financial instruments to replace rental beyond, and property owners having more direct and transactional relationships with their tenants.
What's your connection to Asia?
One of my great mates, Anthony McDonald, also my co-founder in business, had been living and operating businesses in Thailand for over 30 years and I had always been drawn to creating something with him in the region. We realized that the Thai rental market is where we could provide digital solutions to real problems experienced in renting properties.
Favorite city in Asia for business and why?
Singapore. Progressive and nurturing to startups, access to capital, and its connectivity to all of ASEAN. Plus, it's a really liveable and wonderful city!
What's the best piece of advice you ever received?
Never give up…just never give up… it's never an option.
Who inspires you?
Elon Musk…this guy can go!
What have you just learned recently that blew you away?
How adaptive we all can be when dramatic adversity hits, especially in places like Hong Kong, Singapore, Thailand, Australia, and New Zealand. COVID-19 shows how we can all adapt to the conditions we find ourselves in. New Zealand blew COVID away!
If you had your time again, what would you do differently?
I would look at acquisitions and commercial partnerships earlier in the evolution of the business.
How do you unwind?
I enjoy walking, swimming, and surfing.
Favorite Asian destination for relaxation? Why?
Thailand. Koh Kood is quiet, unspoiled, and so incredibly beautiful.
Everyone in business should read this book:
"The Third Wave: An Entrepreneur's Vision of the Future," by Steve Case. It's a cracker!
Shameless plug for your business:
Flatmonthly.com. Check out how renting should be and will be!
How can people connect with you?
[email protected]
—
To hear how entrepreneurs around the world overcome their challenges, search your favorite podcast platform for 'CallumConnects' to hear a 5-minute daily breakdown.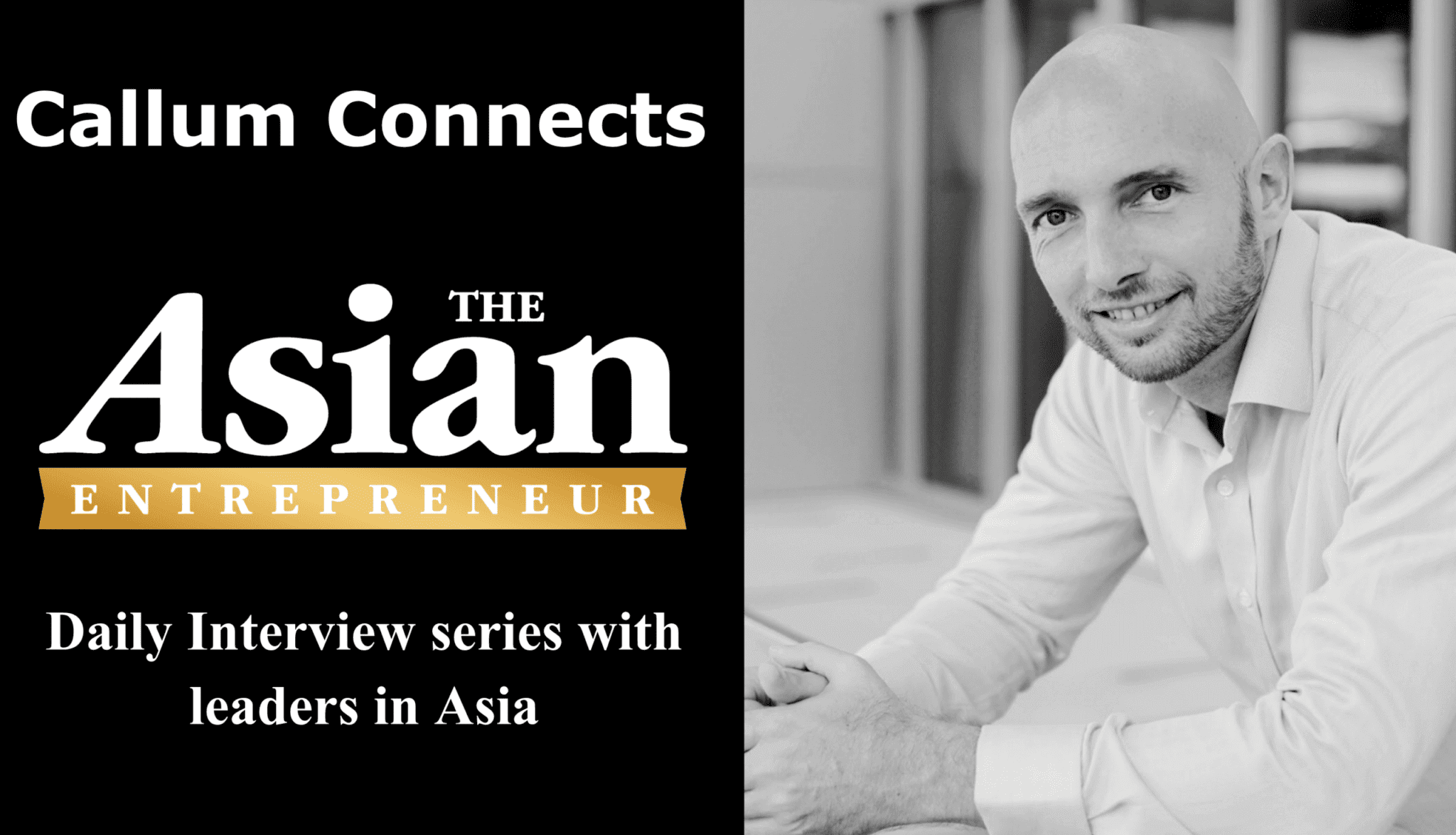 Callum Laing is an entrepreneur and investor based in Singapore. He has previously started, built, and sold half a dozen businesses and is now a Partner at Unity-Group Private Equity and Co-Founder and CEO of MBH Corporation PLC. He is the author of three best-selling books 'Progressive Partnerships', 'Agglomerate', and 'Entrepreneurial Investing'.
Connect with Callum on Twitter and LinkedIn
Download free copies of his books at www.callumlaing.com