Zasha Helps You Express Yourself With Hand-made Unique Accessories
What's your story?
I am M. Zaqir, "Zack Khan". A full-time university student and entrepreneur. I have always dreamt of having my own business doing something I love. I used to dream of jewellery designs that I would love to wear with my outfits and to see other people wearing. And since life is too short to merely dream, I was inspired to make my passion for creating accessories a reality and formed ZASHA partnering with my sister, Shabnam. Extensive travelling provides the opportunity to seek inspiration from nature and modern fashion.
Gemstones and beads are a beauty of nature. I love using them in my pieces. I believe jewellery empowers a person. To that end, I worked extremely hard with my partner to come up with my first collection in February 2020. The ConquerTheWorld Collection was designed to inspire people to embrace themselves and the power of their uniqueness. I am really grateful for how it turned out and for all the immense support and positive feedback I have received. Another, even more versatile, collection is now on the way.
What excites you most about your industry?
The constant need for creativity excites me the most. Coming up with new and unique designs, creating them and seeing customers' positive reactions is the best feeling to me as a creator. ZASHA pieces are made uniquely with a combination of stones and beads that carry meaningful messages and work to inspire people to achieve simplicity within the complexity of the world. All products are handmade with evocative details. Finding strategic ways to distribute the products is another exciting and heartening part of my industry.
What's your connection to Asia?
I am Pakistani and was born and raised in Hong Kong. I received my education here and this is the place where I gained the most work experience. Hong Kong is my home. I feel privileged to have Pakistani roots, as well as the diversity of living in Hong Kong. I have been exposed to so many cultural experiences that continually inspire me.
Favourite city in Asia for business and why?
Definitely Hong Kong! The endless networking and business opportunities it has to offer are amazing. There are so many varieties of growing industries to learn from and cooperate with. I have come across some great young and hard-working entrepreneurs in Hong Kong. We share a similar backstory. The hustle and bustle of the city and the abundance of supplies makes everything possible.
What's the best piece of advice you ever received?
The two most valuable pieces of advice I live by First: "If you are passionate about something, give it your 100% or do not bother at all." Second: "if you say you will do something, do it. Be a man of your word." Both of these pieces of advice have kept me on a right and focused path and give me that push of motivation I need from time to time. I shall always abide by them on my journey with ZASHA.
Who inspires you?
Most people usually say the names of celebrities when asked who inspires them. I too look up to a few celebrities, but my number one inspiration and role model is my dad.
He has taught me so much, things that I would definitely never have learnt in school. I would be lost without him. He supports me through everything I do and I would not be who I am today without his guidance. He is also the kindest person I know. He will literally help anyone he sees who is in need of a helping hand.
I aspire to be just like my dad, caring, kind, funny, thoughtful, and positive as I bring ZASHA to great heights. He is a great man.
What have you just learnt recently that blew you away?
Yemen is going through the worst humanitarian crisis in history and is in serious need of help at this time.
If you had your time again, what would you do differently?
I don't think I'd do anything differently because I believe everything happens for a reason and teaches a lifelong lesson.
How do you unwind?
I hit the gym for a quick workout. Listening to music and meditation also helps me to unwind.
Favourite Asian destination for relaxation? Why?
My country, Pakistan! Whenever I visit, I feel like all my stress vanishes. Pakistan has so much to offer, from amazing cuisines to exciting nightlife. I have met some of the friendliest people there. I live for the breath-taking scenery of the mountains, rivers and vibrant streets. Pakistan was also listed as a top tourist destination in 2020!
Everyone in business should read this book:
"Emotional Intelligence: Why It Can Matter More Than IQ," by Daniel Goleman. This book talks about the five crucial skills of emotional intelligence and shows how they can lead to better relationships, increased overall physical well-being, and success.
Shameless plug for your business:
Accessories are the signature of your personality.
They express who you are and complete you. ZASHA works to create unique and stunning hand-made pieces inclusive of all designs, yet remaining classic at the same time.
We believe that real style is never right or wrong, it's a matter of being yourself on purpose. And style without accessories is like a jigsaw puzzle with a missing piece.
https://www.zashahk.com/
How can people connect with you?
You can email me at [email protected]
Follow us on Instagram page: @zasha.hk
Website: https://www.zashahk.com/
—
To hear how entrepreneurs around the world overcome their challenges, search your favourite podcast platform for 'CallumConnects' to hear a 5-minute daily breakdown.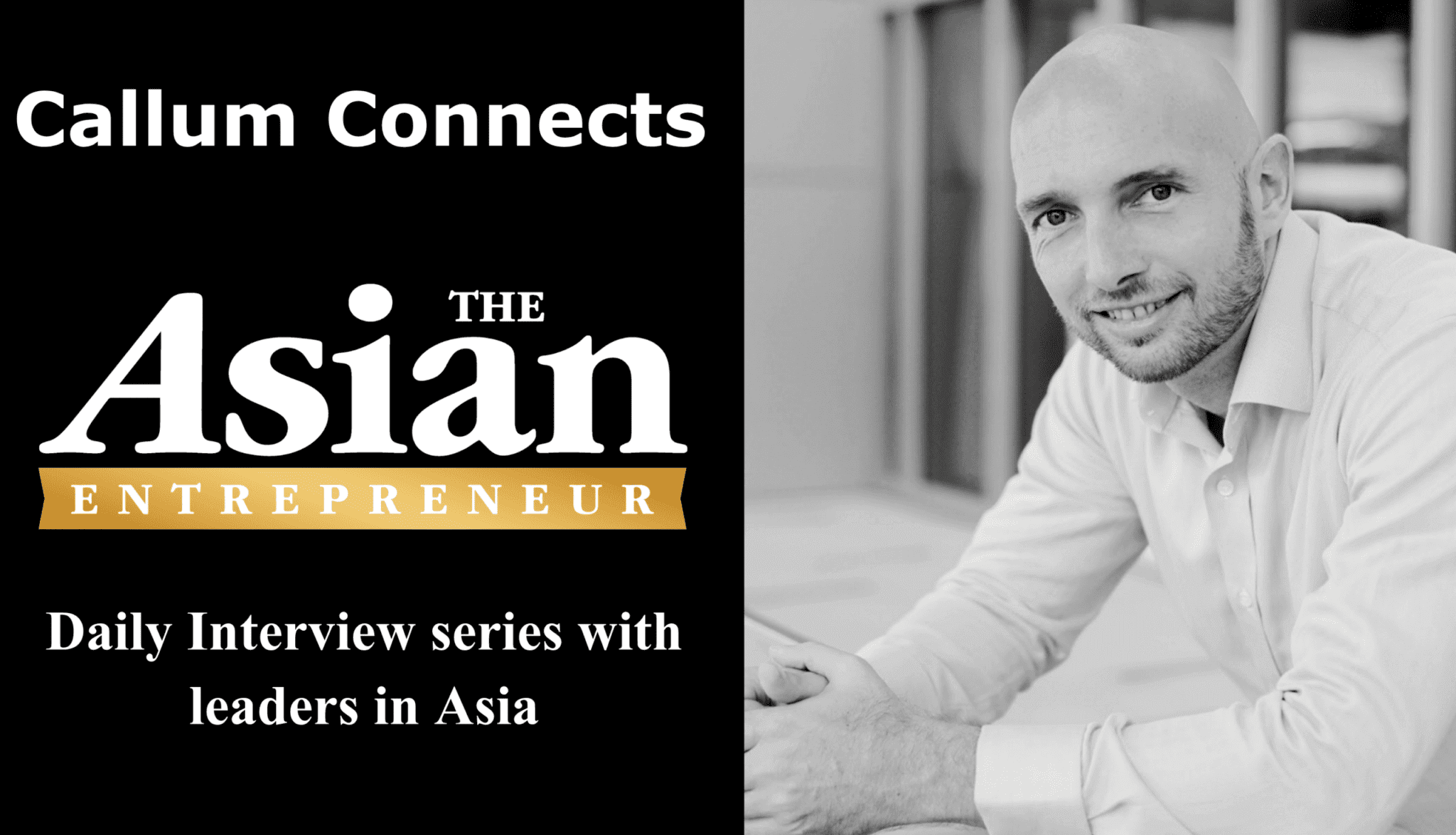 Callum Laing is an entrepreneur and investor based in Singapore. He has previously started, built, and sold half a dozen businesses and is now a Partner at Unity-Group Private Equity and Co-Founder and CEO of MBH Corporation PLC. He is the author of three best-selling books 'Progressive Partnerships', 'Agglomerate', and 'Entrepreneurial Investing'.
Connect with Callum on Twitter and LinkedIn
Download free copies of his books at www.callumlaing.com