Theresa Evanoff is the founder of Gift-it-Forward, a giving platform, with a charitable twist!
What's your story?
After moving to Singapore in 2004, I spent many years in consulting but now I consider myself a social entrepreneur, dreamer and change-maker. I started my own business initially to have more control over my travel and work schedule, but now I love having something to call my own. Having lived in Singapore for over 13 years, I also wanted to find a way to give back to the local community. So with the intention of teaching my kids and others' about social responsibility, I founded Gift-It-Forward early last year.
What excites you most about your industry?
I love that I can make a difference, change mindsets and create impact for families, individuals (both kids and adults alike) and the charities that I work with. I love that I am changing the way people celebrate and think about gifts. Technology can be used in so many ways and being able to use technology to make a social impact is something that makes me really happy.
What's your connection to Asia?
I was born in Hong Kong to parents who were also raised in Hong Kong. Although my family immigrated to Canada when I was one year old, I have been exposed to Asian culture for as long as I can remember; my parents spoke Cantonese at home, we celebrated Chinese customs (which was special with the immigration of both sets of grandparents to Canada) and naturally, dim sum was a part of life!
In 2004, I completed an exchange program in Singapore as part of my MBA and loved it so much, that I decided to make Singapore my home!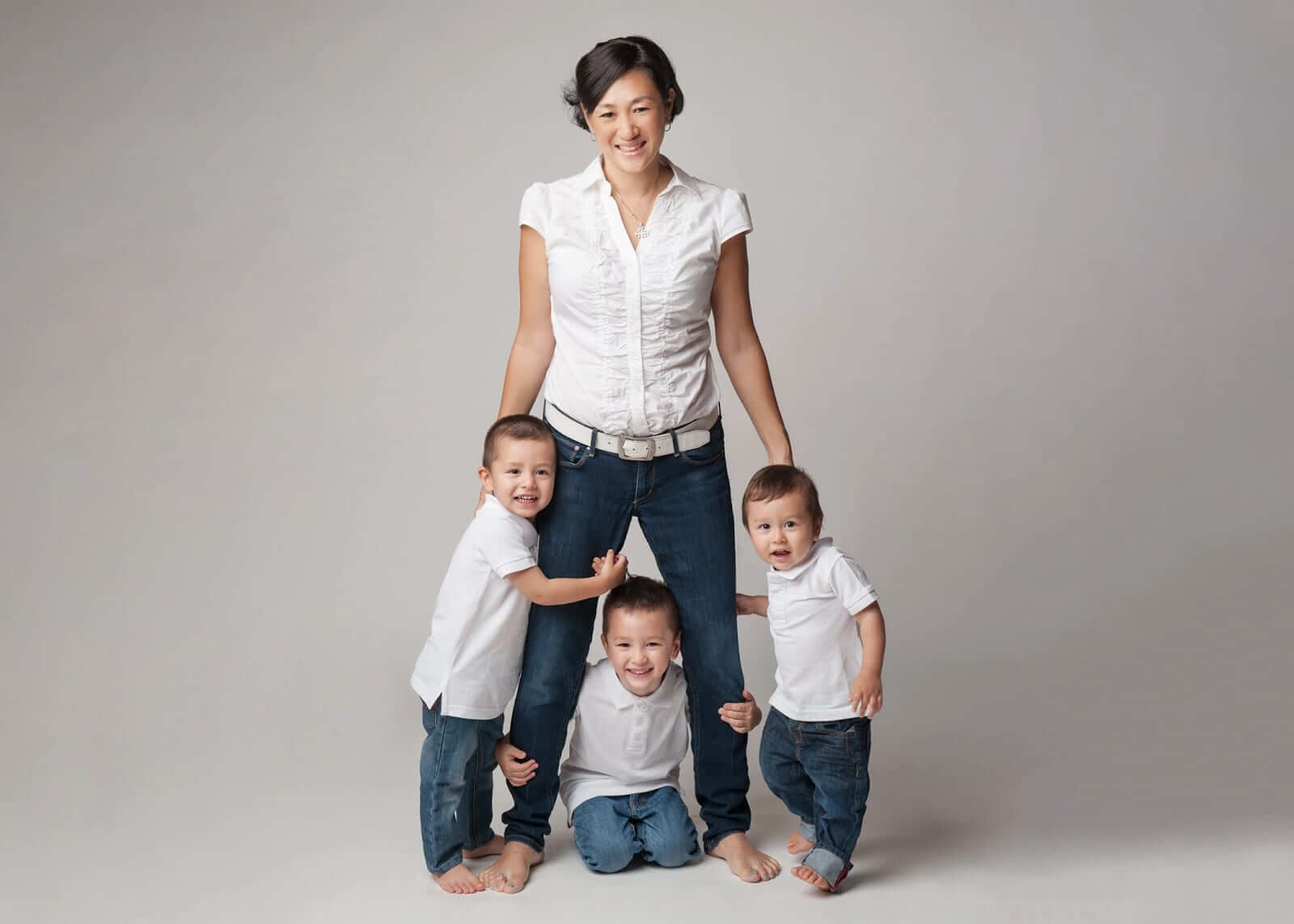 Favourite city in Asia for business and why?
Singapore, of course! The business rules are transparent, there are no language barriers and the start-up ecosystem is strong, maturing and supportive.
What's the best piece of advice you ever received?
To accept that everything happens for a reason. While I love to be in control and always give my all to whatever I put my mind to, it takes extra strength to realise there are many situations that are simply beyond your control. In these cases, there's no point wishing things went one way or another; it helps to have faith that things work out the way they are meant to, and even though we may not understand why in that moment, it always becomes clear with time. Then you look back and realise what the lesson was and try to stress a little less next time.
Who inspires you?
My greatest inspirations have been my parents. They have always been role models for me by setting examples of exceptional generosity, simple acts of kindness and volunteerism. They showed me that you can always give back to the community and it is this inspiration that drives me today. Their unwavering faith, positivity and perseverance during tough times is admirable and qualities I aspire to have.
What have you just learnt recently that blew you away?
That my 5 year old was proudly telling his friend at the zoo the other day that he "helped the animals" by supporting the SPCA through Gift-It-Forward for his birthday 6 months ago. While I always hoped that doing something like that would make an impact on him, hearing him talk about it half a year down the line warms my heart and reinforces the values I want to instill not only in him but in other kids and adults too. Not only that, but he's also asking his brothers who they will help for their birthdays and every birthday party he goes to he's asking who they are helping – so something's working!
If you had your time again, what would you do differently?
I would have looked for a co-founder earlier in the life of the business. Although I have managed as a single founder so far and enjoy the freedom to make my own decisions, I think I could have benefited from a partnership. I am a people person, so it would be nice to have someone to work with regularly, but fortunately I have many good people who I can rely on to bounce ideas and strategies off of as well.
How do you unwind?
I think my husband would say that I rarely do! However, I do love going out for a nice dinner with him or with friends for good food, good company and good conversation!
Favourite Asian destination for relaxation? Why?
It's a toss-up between Phuket and Bali. I love the cultures, beaches, diving and great food. There's no better way for me to relax than by going for a swim with the family in the clear waters and soft, white sandy beaches of Thailand and Indonesia!
Everyone in business should read this book:
The Lean Start-Up, by Eric Ries. It applies not only to start-ups but also to business units or departments within a larger business.
Shameless plug for your business:
Gift-It-Forward is an invitation and gifting platform with a charitable twist. By sending invitations through Gift-It-Forward, you automatically create a personal gift fund, where a portion goes towards a charity of choice and the other portion towards a group gift you hope to receive. You can send this to family and friends near and far to support your causes. Guests will appreciate being able to simply contribute to your gift fund online – no shopping, no guessing what you want! After the event, we pool together the funds and split it between you and your charity. Everyone wins! Now that's something to celebrate!
How can people connect with you?
By email ([email protected]), Facebook (/giftitforward), or visit our site at www.gift-it-forward.com
—
This interview is part of the 'Callum Connect' series of more than 500 interviews
Callum Laing is an entrepreneur and investor based in Singapore. He has previously started, built and sold half a dozen businesses and is now a Partner at Unity-Group Private Equity and Co-Founder of The Marketing Group PLC. He is the author two best selling books 'Progressive Partnerships' and 'Agglomerate'.
Connect with Callum here:
twitter.com/laingcallum
linkedin.com/in/callumlaing
Download free copies of his books here: www.callumlaing.com