Abby Relishes Planning Events From Intimate Gatherings to Corporate Soirées
What's your story?
I am the Director and majority shareholder of Relish, a catering, and events company. Before that, my story started when I moved to Australia at age 6 with my family as political refugees from Albania. My parents have always been determined to make the most of their opportunities and have worked their way through adversity to lead successful careers and businesses in Australia. This has inspired me to always strive for more in life and to challenge myself whenever possible.

I have an incredibly supportive and loving husband who encourages me every day. And we are about to have our first baby which adds to the challenges, while also motivating me to continue raising my own bar higher.

Taking over Relish this time last year has been one of the most challenging projects I have taken on, with so many environmental factors out of anyone's control. The silver lining is that we have been able to streamline the business, take risks and make changes that have ultimately led to fast-tracking the Relish that we planned to build over a 3 year period, down to 1 year.
What excites you most about your industry?
There is never a dull day in the Event and Food & Beverage industries. Every event is different, every client is different and, at the end of the day, my job is to ensure our clients have a great time!

The events we do vary from casual dinner parties to corporate events, to 1000 guest soirées (pre- COVID)! What excites me the most is when clients have us do a full concept to completion event design including catering. We produce everything including decor, entertainment, production, food, and drinks. It gives us full control over the outcome and is incredibly satisfying to see it all come together!

I am in the business of creating happiness and fun – what's not to love about that?
What's your connection to Asia?
My husband and I met in Australia, and he has family in Hong Kong. He always wanted to explore opportunities in Hong Kong and has traveled here many times. One day he received a job offer to come here, he snapped it up and never looked back. I, of course, followed him over and we have both fallen in love with this amazing city.
Favourite city in Asia for business and why?
Hong Kong. It is a city that inspires. The electricity in the air, the fast-paced lifestyle, the willingness to connect with, and accept newcomers. There is an environment here that enables creativity and risk-taking. Small businesses collaborate, entrepreneurs encourage and uplift one another, and I have felt genuine support from the business community here.
What's the best piece of advice you ever received?
"In the midst of chaos, there is also opportunity." This is a well-known quote from "The Art Of War," but I was reminded about it through the unpredictable and trying times we have had in the past year. This advice changed my perspective. I began thinking about ways of getting creative and adapting to the new environment.

In the same vein, my husband tells me "a smooth sea never made a skilled sailor." He works in the Yachting industry, so, of course, this would be his advice! It makes me grateful for the hurdles that have led to where we are now. It encourages me to look for solutions to every problem.
Who inspires you?
My parents. Their strength, determination, generosity, and selflessness have shown me that you can achieve what you put your mind to and make a positive impact on the lives of others. Every decision they have made, whether in business or in their personal lives, has always been morally and ethically sound. They also consider how their decisions can have a positive effect on those around them. Their achievements have always been shared and their motivation has always been to help others.
What have you just learnt recently that blew you away?
The difference between a million and a billion. If you receive $1 per second it would take you 11.5 days to become a millionaire and 31.5 years to become a billionaire!
If you had your time again, what would you do differently?
Every decision and step I have taken has led me to where I am today, so I wouldn't change a thing.
How do you unwind?
I love being a homebody and watching terrible TV when I get a moment to unwind. If the weather is nice, you will find me at the beach soaking up the sun.
Favourite Asian destination for relaxation? Why?
The Philippines. It is a short flight away, has stunning scenery, beautiful hotels, and the friendliest people.
Everyone in business should read this book:
Start With Why: How Great Leaders Inspire Everyone to Take Action," by Simon Sinek. It makes you think differently about the reasons you do what you do, and why your clients buy your product. He goes through case studies of inspiring people and companies that have stood the test of time and created an impact in their field. Well worth the read!
Shameless plug for your business:
Relish. Revel. Repeat. The team at Relish live by this mantra and it is evident and ubiquitous in all of our offerings! When you love what you do it's contagious and the product is just that much better for it!

Relish is a concept through to completion catering and events company, with exceptional food at its core. After 15 years in business in Hong Kong, we have established a reputation built on creating products and services we are proud to put our name on. Our team creates experiences our clients won't forget, whether it's a high tea for two, delivered to you in hand made bamboo steam baskets, or a celebration with all the bells and whistles, everything we do is executed with finesse and flair.

Website: www.relish.com.hk
Email: [email protected]
Facebook: www.facebook.com/relishkitchenhk
Instagram: @relish.hk
How can people connect with you?
I am always available on LinkedIn
Twitter handle?
No Twitter, but I have LinkedIn http://linkedin.com/in/apalushi1
—
To hear how entrepreneurs around the world overcome their challenges, search your favorite podcast platform for 'CallumConnects' to hear a 5-minute daily breakdown.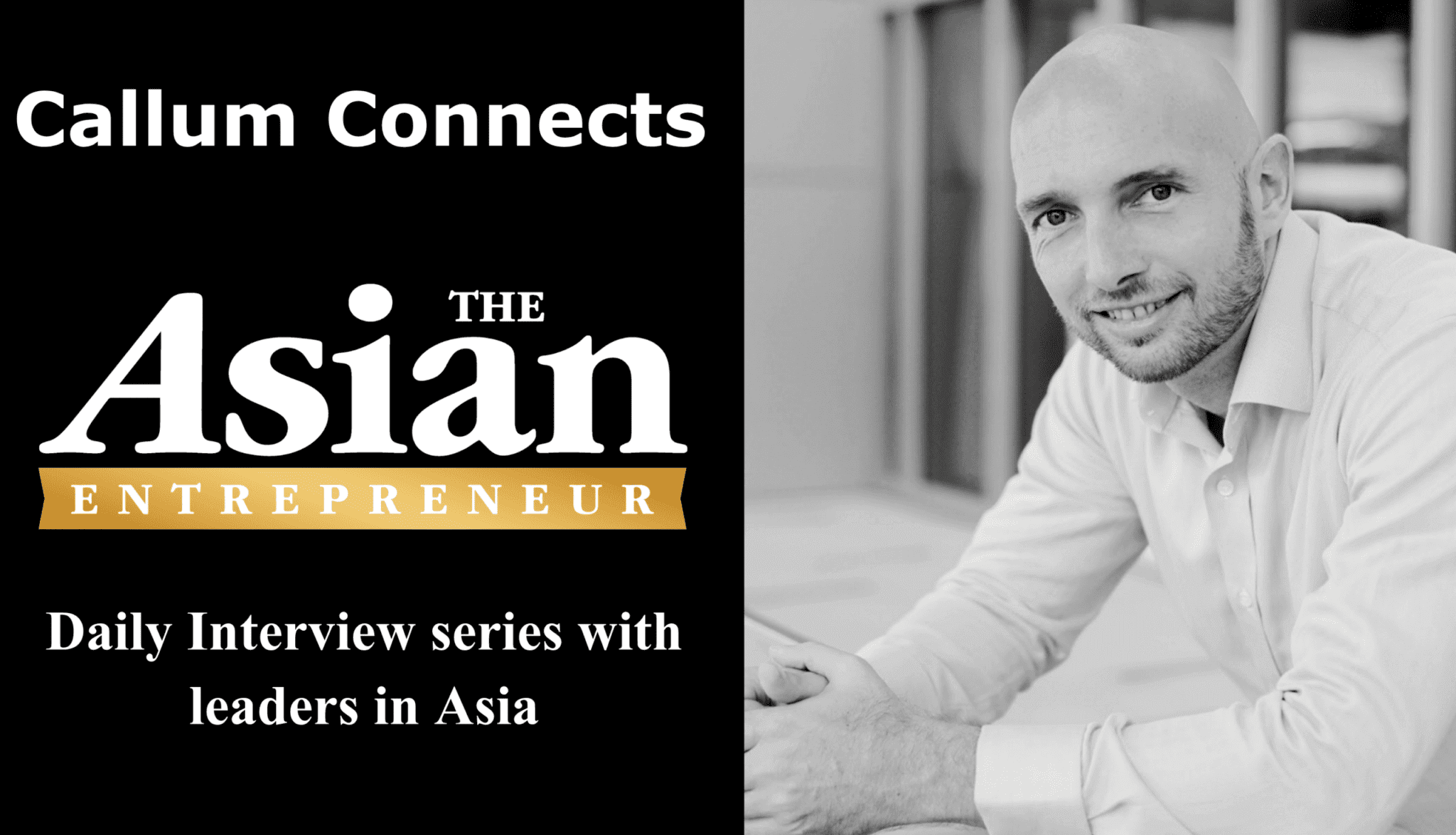 Callum Laing is an entrepreneur and investor based in Singapore. He has previously started, built, and sold half a dozen businesses and is now a Partner at Unity-Group Private Equity and Co-Founder and CEO of MBH Corporation PLC. He is the author of three best-selling books 'Progressive Partnerships', 'Agglomerate', and 'Entrepreneurial Investing'.
Connect with Callum on Twitter and LinkedIn
Download free copies of his books at www.callumlaing.com