With a background in hospitality, Anjali Nihalchand started a Brand Marketing, Communications & PR business to help medium size hospitality and lifestyle brands.
What's your story?
I'm a Hong Konger of Indian heritage who's lived in California and Paris, and travelled to countless countries both for work and personally. My story is effectively the collection of my experiences, places I have lived in or visited, people in my life, be it family, close friends or people I've met momentarily who influenced or inspired me and my professional life. My story continues to unfold and surprises me each day…
What excites you most about your industry?
My professional life has always been focussed on hospitality. While there is a great deal of consolidation going on with big hotel groups owning and operating multiple brands (which can sometimes impact customer experience), we are still seeing what I call 'character' hotels being developed, which makes me happy. These are hotels that are owner-operator run and that care about sustainability, a sense of place, local communities, personalised experiences and offer hospitality with heart. Some examples are, Azerai (Vietnam), Pali Hotels (Los Angeles), The Artist Residence Hotels (UK), Casa Fortunato (Portugal).
What's your connection to Asia?
I am Indian by heritage, but born in Hong Kong. My father, brother and partner all have or had businesses based in and run out of Hong Kong. I have also worked for a few Asian entrepreneurs – Indonesian, Chinese and Vietnamese. My sister in law is Chinese and my nephew is Chindian. I have pretty strong connections to Asia.
Favourite city in Asia for business and why?
I would probably say Bangkok. It's very accessible from HK. There are some great boutique hotels with a lot of character and charm, it is fairly easy to get around and when you are not working, you can really enjoy your downtime, eating fantastic fare, namely street food, and spoiling yourself with a good massage.
What's the best piece of advice you ever received?
My first boss in Paris told me that no matter how bad your experience at work, always depart gracefully, never burn bridges. You just never know how your paths will cross in the future. This advice has served me well. A later CEO I worked for once said that it's not what you know but who you know. I believe that it is less about schmoozing and having 100's of people in your contact list but about building relationships based on trust, credibility and value.
Who inspires you?
This cannot be answered in less than 100 words! I have a short, and always growing, list of people on my website called 'Pollinators'. These are game-changers – industry shapers and thought-leaders whose richness of ideas and innovation continue to drive me to think differently and dream and develop. Having said that, everyday I find people inspiring, from the lady who looks after our building, who greets us with such enthusiasm and warmth everyday, to people I work with and people I read about who persevere in life with grace and dignity in the harshest of times.
What have you just learnt recently that blew you away?
This is slightly negative, but it shocks me in a bad way, how 'tech' start-ups are being valued but can't seem to make a dollar of profit. The scrutiny which WeWork is now under is long overdue. There is so much manipulation of numbers, story telling and creating of perceptions that is simply fake. I can't believe it has taken this long for intelligent and business-savvy people to finally speak the truth about these companies. It is often all smoke and mirrors and we need to see it for what it is.
If you had your time again, what would you do differently?
I would have embarked on meditation, yoga and mindfulness a lot earlier to cultivate focus, inner strength and calm. I only got into that in my 30's but wish I had sooner. I would like to have believed sooner that women were much more than wives and mothers and used that to focus myself on a much more determined path academically and professionally. I came from a time and culture that conditioned us (both men and women) to believe certain things about girls and women. As an adult I rejected that conditioning, but that earlier belief system did affect my path and, like many women, my confidence. I also wished I had studied design, interiors and accessories. I may still do that one day soon.
How do you unwind?
Leisure travel is the best medicine for me. It relaxes me and feeds my need for discovery and adventure. If I can't get away, then yoga, meditation, massages, reading, cooking and cuddling with my dog, helps me unwind.
Favourite Asian destination for relaxation? Why?
This was a very very special trip and for our honeymoon but it was quite extraordinary. It was a stay at Nihi Sumba on the Indonesia island of Sumba. It's the epitome of wild yet soft luxury. There were the village horses roaming on the beach, you never had to wear shoes and you just had your feet in the sand no matter where you went. It was quiet, incredibly peaceful and was in the most exquisite surroundings, pure natural beauty. The food was fresh and nourishing, the service gentle and you just couldn't help but relax into it all.
Everyone in business should read this book:
I don't read a lot of 'business' books but I do read Seth Godin a bit, he has very precise and out of the box nuggets about marketing, branding, story telling, always trying to encompass the realities of the business and to be authentic in one's approach. He calls things out shamelessly but not in a self-righteous way. I also think everyone starting a business should watch/read Simon Sinek's explanation of the golden circle – the why. Why do you do what you do? Everyone should be able to articulate this. I would encourage every business person to learn mindfulness. Start with books by the founder of the movement – Jon Kabat-Zinn. To have a business you need focus, calm and wisdom. Mindfulness helps this enormously.
Shameless plug for your business:
https://www.pollinationprojects.com/
I am terrible at selling myself but what usually happens is that I genuinely enjoy connecting people, sharing resources and being creative with ideas and businesses, so 'pollinating' comes quite naturally which ends up turning into business. Sometimes I get pulled into to too many small projects which doesn't always pay the bills.
How can people connect with you?
—
This interview is part of the 'Callum Connect' series of more than 500 interviews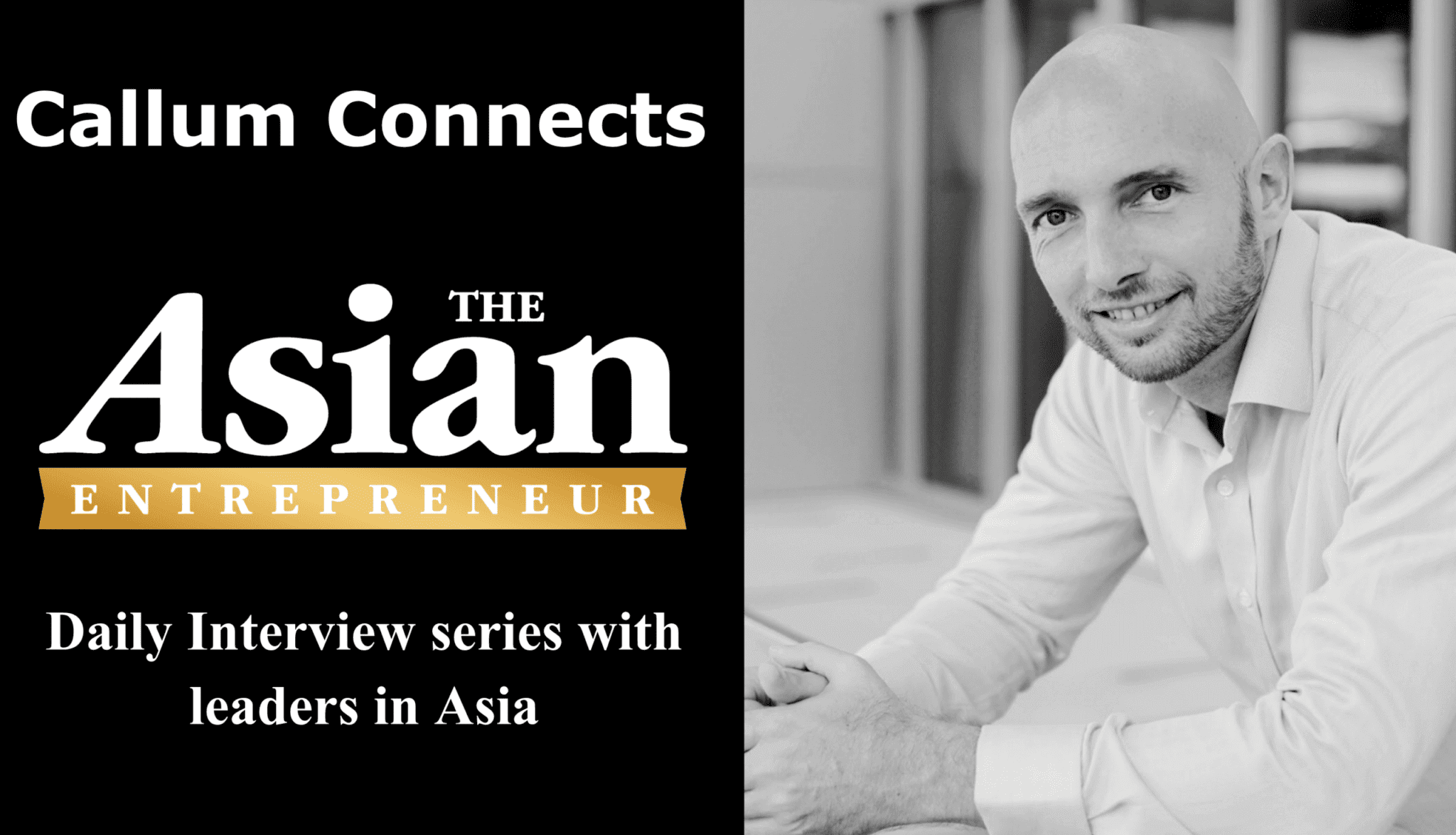 Callum Laing is an entrepreneur and investor based in Singapore. He has previously started, built and sold half a dozen businesses and is now a Partner at Unity-Group Private Equity and Co-Founder and CEO of MBH Corporation PLC. He is the author of two best-selling books 'Progressive Partnerships' and 'Agglomerate'.
Connect with Callum here:
Download free copies of his books here: www.callumlaing.com