I think it's pretty safe to say that everyone in business, wherever in the world they are located, are pretty aware of the opportunities coming out of China.  Whilst awareness is a start, actually knowing how to take advantage of those opportunities is a different beast altogether.  It's great to see Ashley helping businesses to do just that.
 What's your story?
In 2006 I moved to China's largest municipality, Chongqing, to study and work. It was by all means a great experience. Professionally I learned a lot by working with international brands entering second tier cities in China.
Upon moving to Hong Kong in 2010, I continued working in marketing and PR. I noticed the need international firms still had in better understanding the Chinese business environment. I wanted to help them find the right approach to succeed and at that moment founding Alarice International just felt like the only right thing to do.
 What excites you most about your industry?
Being a China-focused marketing firm, many of our clients have a vague idea of how to do business in China and where to start. So every project is like "watching a baby grow"
Additionally, what really excites me about the company is that we are constantly learning. At the beginning of this year we worked with jewelry, F&B and sport brands. In the last months – with banks, art galleries and a radio station. We learn from our clients and grow with them. The creativity is just limitless when you are exposed to so many different industries, business models and most importantly inspirational people.
 What's your connection to Asia?
Well, to start with, I was born in Asia, in Vladivostok, in the Russian Far East. Back then it was USSR and my hometown was a closed military port "bordering" on China, North Korea and Japan. We always had Asians around as merchants, tourists and diplomats.  After the collapse of the Soviet Union the number of Asians in town was even more significant.
After spending some time in New Zealand it was that home connection which drove my decision to go to Chongqing. Now living and working in Hong Kong is just perfect, as it combines the comforts of living in the West and thrill of China's dynamics.
 Favourite city in Asia for business and why?
I absolutely love Hong Kong. I like to call it "a big city with small city's comforts". What I mean is that here everyone can find something for himself. Central feels like a western Business & Leisure district,  Mongkok resembles Guangzhou, visit Shek O and you find yourself in a small European town, get to Saikung and you are somewhere in Thailand or Philippines. Above all, it's vibrant, safe, and very convenient.
Business-wise Hong Kong is also a fantastic place, things are happening here. Hong Kong is located in the heart of Asia, politically stable, business operations are simple, taxes are low, and the legal system is well regulated.
What's the best piece of advice you ever received?
Well, the most common advice you hear as an entrepreneur nowadays is:  "At the end, it's all about the people".
Startup success is really not about the sharp business plan, or a perfect strategy.  It is about the people, therefore I hire the best people I can find, those I truly connect with and who share my values. Besides the right team, it's crucial to surround yourself with great advisors, and a strong network.
 Who inspires you?
Often smallest things get me excited and everyday people inspire me.
The other night I was walking with my husband in Happy Valley, when I suddenly heard loud singing. I turned and looked; a middle-aged ragpicker was walking up the hill pushing his cart.  I waved at him, he  nodded, smiled kindly and continued singing.
Doing one of the hardest jobs in town, he was content and positive. This was a happy and inspiring moment for me.
 What have you just learnt recently that blew you away?
I recently read the book "Brain Rules" by John Medina, which explains how our brain works and what to do to make it perform better. The author introduced a couple of powerful ideas about exercising and sleeping well, the importance of peer learning, differences between male and female brains among others.
We have taken on many ideas from the book in the office, such as taking power naps after lunch (everyone has a pillow now), offline-working hours between 3 and 5 pm to promote a distraction-free working environment, and having team boxing classes in the afternoon to boost our energy. Works wonders!
If you had your time again, what would you do differently?
In hindsight it is easy to see how many things could have been done better. Nevertheless, everything I did before shaped me into who I am now including the learnings from my mistakes.
When you start a business you have a working hypothesis of what is needed in the market, but you have to be flexible and open to experiment with new ideas and products. At the same time, trying too many ideas can get you distracted and lose focus. If I am to start another business, I would look at optimizing that balance.
How do you unwind?
For the past 3 years I've been doing Myai Thai and totally love it. Thai boxing is an intensive sport and beyond it's also a useful skill. I enjoy that within an hour you go through both group and one-on-one sessions, so it's never boring.
The intensive workout is reducing stress and helps to take my mind off work at the end of a long day. It's just perfect!
Favourite Asian destination for relaxation? Why?
Me and my husband have a little secret island in Philippines that we absolutely adore. There is no direct flight to there from any big city in Asia, and it's far from mainstream tourist destinations. It offers a great balance of nature, surfing, solitude, diving, wilderness, great food, friendly people and moderate pricing.
We agreed to share the destination with close friends only, so I won't spell out the name here. Generally, the Philippines is a fabulous country with so much to see and do. I'm sure everyone can find something for himself there.
Though if you'd really like to know what's the name of our secret Phillipines island, email me and I'll share.
Everyone in business should read this book:
"Guns, Germs and Steel" by Jared Diamond, and I warn you this is not a business book! The author is ambitiously introducing the history of everything and everyone in the past 13,000 years. The question he aims to answer is why the history unfolded the way it did. Why certain people could develop a "civilized society" thousands of years ago and others failed to go beyond hunter-gatherers.
For the businessperson it offers great insights into root cause analysis and connectivity.  The book shows in many examples how to look beyond the surface of a situation and using connections from like or unlike examples to understand the true reason behind a development. Highly recommended.
Shameless plug for your business:
My company is called Alarice International. We help foreign companies to enter and grow in the Hong Kong and mainland China markets.
There are two components to my business: The first one is business consulting, where we support overseas brands new to Hong Kong and China with validating their business model. This includes analyzing their markets in detail and working out improvement to the brand, product or service concept.
The second component of Alarice International is marketing advisory; when we help international brands to plan and execute localization and promotion strategies with focus on PR, content marketing, media relations and online social media.
 How can people connect with you?
I can be easily reached via email [email protected]  or website www.alarice.com.hk
—
This interview was part of the Callum Connect's column found on The Asian Entrepreneur: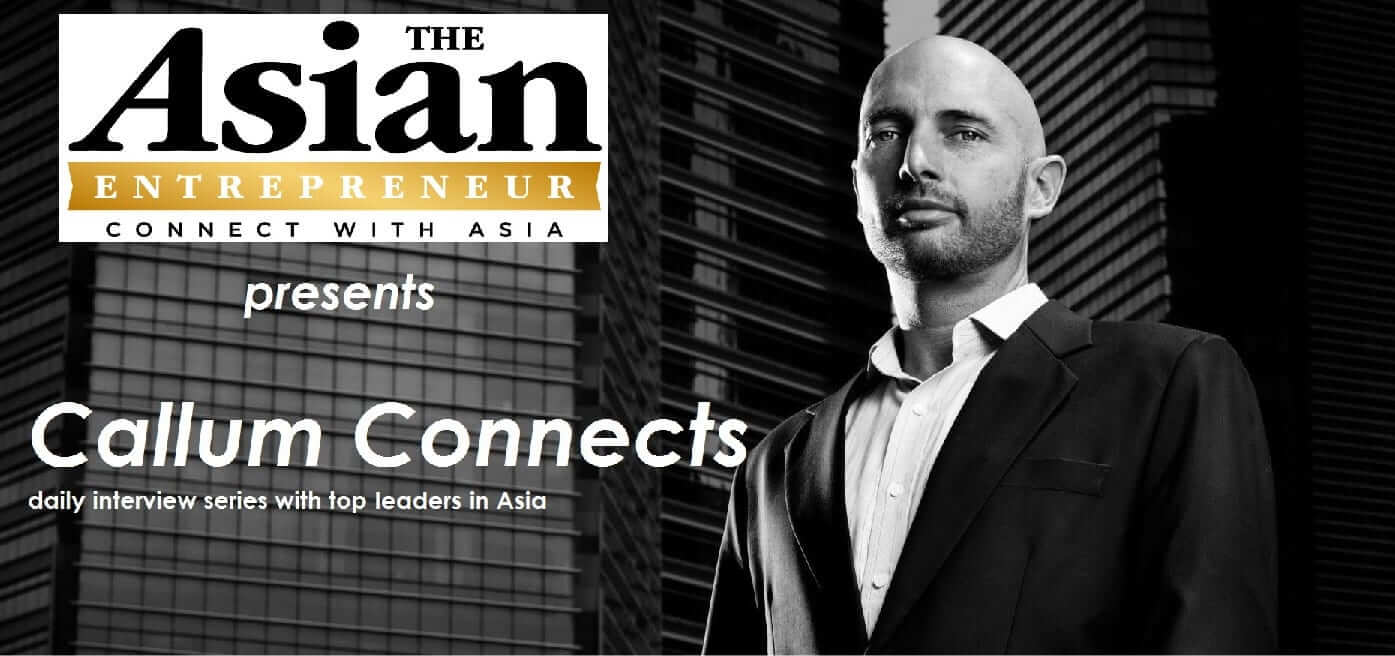 Callum Laing has started, built, bought and sold half a dozen businesses in a range of industries across two continents. He is the owner of Fitness-Buffet a company delivering employee wellness solutions in 11 countries and he is also the CEO of Entrevo Asia, a company that runs 40 week Growth Accelerator programs.
Take the 'Key Person of Influence' scorecard <http://www.keypersonofinfluence.com/scorecard/>
Connect with Callum here:
Get his free 'Asia Snapshot' report from www.callumlaing.com