Barry Warrington is living his life to the full. From working on cures for cancer to cycling with friends or setting up integrative spa therapies and medical clinics Barry is never idle – he is living in the now and getting the most out of his life.
What's your story?
I have been in south east Asia on and off for the last 19 years, during that time I have been involved in various fitness, spa and resort projects before opening Is Wellness 3 and a half  years ago. In that time I have been building up integrative therapy spas, resorts and medical clinics in the region. I am currently consulting with a medical group using integrative therapies for cancer treatment.  We are achieving great results against the disease using lower doses of chemotherapy, hyperthermia, detoxification and lifestyle modification. The first clinic Verita Life has been open for one year. I am currently working on the latest cutting edge regenerative and functional medical clinic due to open late 2015.
What excites you most about your industry?
I love the complexities of setting up and running successful results based operations. Taking a concept from paper, through the build, and then to the opening and management is very rewarding for me. Watching our customers and patients achieve results while being educated on their own bodies is life changing for them and exciting for me.
What's your connection to Asia?
I left New Zealand (NZ) at 21 years of age for a 3 year overseas experience.  My first stop was Tokyo, Japan. As a 21 year old that had only previously been on one overseas trip to America for 6 months, Japan totally blew my mind and I fell in love with the vibe of Asia. From there I have been to just about all SE Asian countries and have been involved in projects in Thailand, Vietnam, Cambodia, Singapore, Maldives and China. My wife is Thai and our son shares dual NZ and Thai passports.
Favourite city in Asia for business and why?
I really enjoy working with Singapore based companies that are doing projects in the region. They all have a financial focus but have to learn the nuances of dealing with other cultures in the region. Due to Is Wellness experience we help bridge the gap faster leading to a win win for the operators and shareholders.
What's the best piece of advice you ever received?
The first 50 years are free, make sure you hit 50 in the best shape possible both physically, mentally, and financially.
Who inspires you?
I have been lucky in my life to have met many intelligent people both in business, health, and medical fields. They inspire me to keep reading and learning about the body we were given to live in and make it function to its optimum.
What have you just learnt recently that blew you away?
Hyperthermia has multiple effects on cancer cells. Not only does direct heat kill them off but improves circulation to the cancer cells delivering more harmful agents to kill off the cancer cells.
If you had your time again, what would you do differently?
Be brave earlier and open my own company.
How do you unwind?
I love to go cycling, so either a weekend cycling around the airport or an organized cycle trip with the family and a few close friends.
Favourite Asian destination for relaxation? Why?
Nha Trang Vietnam, I opened a resort there and it's still a wilderness but with all the luxury trappings. Snorkeling, great pool, wilderness and great wines.
Everyone in business should read this book:
Buck Up: The Real Bloke's Guide to Getting Healthy and Living Longer
Buck Shelford (Author), Grant Scholfield (Contributor)
Shameless plug for your business:
Is Wellness is about simple pure experiences, enjoying the moment now and  getting the absolute most from life. Modern day living is stressful and our minds and senses are on constant high alert. Recent studies have shown that stress weakens our immune system, leaving our whole body more susceptible to illness. Health and balanced living begins with having the right kind of approach so we can live to the full and have it all!
In a time where we want to live longer, the wish to extend the youthful portion of our lives has manifest in our search for a better lifestyle. Thus Is Wellness has been developed to meet the prevailing mood for a results based approach to spa and wellness whilst encouraging "mindfulness",  as the pursuit of vanity and pampering is combined with a desire for inner health, happiness and results!  Is Wellness develops  and manages luxury spas and wellness facilities where people go to  learn, to be pampered, exercise the mind-body connection and practice to become inspired. It is a place where one can relax, and appreciate the moment of rediscovering yourself.
How can people connect with you?
email: [email protected]
phone +66 819494820
Twitter handle?
barrywarrington
—
This interview was part of the Callum Connect's column found on The Asian Entrepreneur: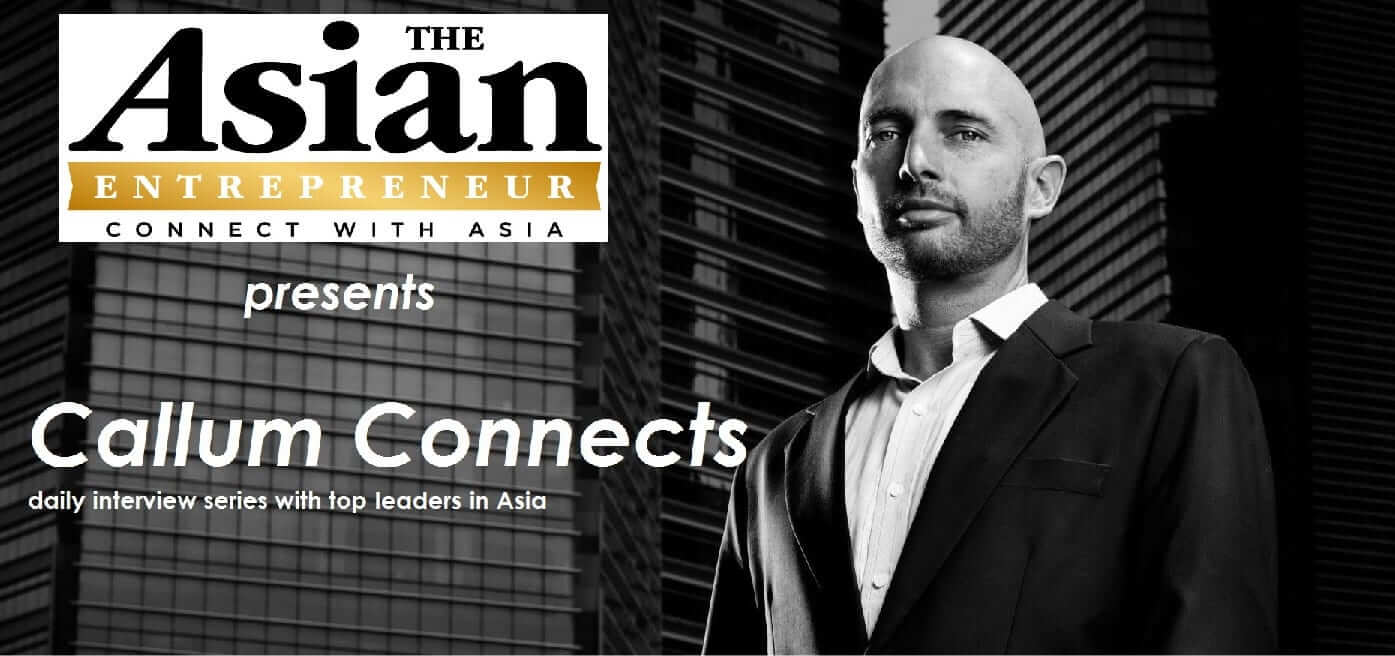 Callum Laing invests and buys small businesses in a range of industries around Asia.  He has previously started, built and sold half a dozen businesses and is the founder & owner of Fitness-Buffet a company delivering employee wellness solutions in 12 countries.  He is a Director of, amongst others, Key Person of Influence.  A 40 week training program for business owners and executives.
Take the 'Key Person of Influence' scorecard <http://www.keypersonofinfluence.com/scorecard/>
Connect with Callum here:
twitter.com/laingcallum
linkedin.com/in/callumlaing
Get his free 'Asia Snapshot' report from www.callumlaing.com