One of the bigger trends happening in Entrepreneurship is the intersection of art and commerce.  David has turned his art, designing and building houses, into a thriving business.
What's your story?
My wife Carol and I moved to Asia in 2003 when I was working for Microsoft. We wanted to explore the world and my business gave us a chance to travel across Asia. With Carol being an architect and myself an engineer, we decided to design our dream home in the region we fell in love with.  As we shared our excitement and personal experience with others, we quickly saw an opportunity to do what we love, and help people at the same time, and that's how the Exhale Group was born in 2008.
What excites you most about your industry?
I love working with creative people. What excites me about art & architecture is that you can design so many inspiring and beautiful things and leave your mark on the landscape with something that started out only as an idea your imagination. I re-live the enjoyment we had designing and building our dream home in every project we work on, and I can see the same excitement in every client we work with.
What's your connection to Asia?
I love the climate and the fantastic business opportunities. Plus, being based in a hub like Singapore or Malaysia means you're only a short ride away from many beautiful destinations. The history, architecture and culture around Asia is also particularly fascinating.
Favourite city in Asia for business and why?
Iskander is my top choice right now. There are great business and lifestyle opportunities when Singapore and Iskandar are viewed together. That's why Exhale setup one of our offices in the heart of Nusajaya. Iskandar is a fantastic place to raise a family because it offers spacious, luxury living, and one of the top schools in the world (Marlborough College). I am extremely fortunate to be living my dream lifestyle today, with all the entertainment, businesses, and modern amenites of a big city like Singapore at my doorstep.
What's the best piece of advice you ever received?
"You haven't failed until you give up." I think any successful entrepreneur needs a nearly delusional and obsessive belief in what they are doing. Just get going and don't quit. However there is a big difference between confidence and arrogance, and I have learnt that you must be willing to learn and appreciate that you don't know it all. You will figure it out in time, though – trust yourself!
Who inspires you?
I've always been inspired by people who have had the courage to follow their dreams and turn them into reality. I owe much of my own personal drive to my parents, and in particularly my father. Witnessing my dad grow his own business from nothing, and to be able to provide so much for his family has helped make me the person I am today. It's definitely not always sunshine and rainbows, but you need to at least try, believe and persevere to build your dream life.
What have you just learnt recently that blew you away?
One of my favourite quotes is by Napoleon Hill: "Whatever the mind can conceive and believe, it can achieve". But whether you're hearing it from his book, or from other inspiring people, they're all essentially saying the same thing: before the rest of the world believes in you, you need to believe in yourself. Anyone can create what they want in life – once you apply yourself, and have faith in what you're doing, the universe will deliver.
If you had your time again, what would you do differently?
I'm happy to say I don't have many regrets, but when I make mistakes or miss opportunies I try to learn from them.  I missed the boat on the developments in Sentosa, whilst it was happening under my nose.  My gut said it would be successful but I didn't act on it. A few years later when touring Iskandar, my gut told me the same thing but that time I listened. I've learned to trust my instincts and take aggressive action to follow through.
How do you unwind?
I love being with my family. Weekends are all about the kids and staying in our beautiful villa, which was the main reason behind the design. I try not to take family time for granted, and every weekend feels like we're on holiday. I love just hanging out at home – it's where I go to unwind.
Favourite Asian destination for relaxation? Why?
Honestly, my villa is my fovourite place to relax.  However, when we  are craving a beach or history and culture, we enjoy locations like the Maldives, Siam Reap and Bali.  
Everyone in business should read this book:
"Think and Grow Rich" by Napolean Hill. It's a classic!
Shameless plug for your business:
If you want to enjoy luxury living and still be close to Singapore, have a chat with us. There is no better time than now. We work with you to design and build five-star villas that are a short commute from Singapore.
Another part or our business focuses on much larger commercial projects and we are always happy to meet with developers, landowners and fellow architects to discuss opportunities – whether managing projects in Iskandar or completing concept designs overseas.
How can people connect with you?
LinkedIn is an easy one – I'm pretty active and if someone spends the time to tell me why they want to connect, I'll take the time to reply and will more than likely meet them for coffee. I can also be reached at [email protected], +65 9170 9325 and +60 12 754 9325.
—
This interview was part of the Callum Connect's column found on The Asian Entrepreneur: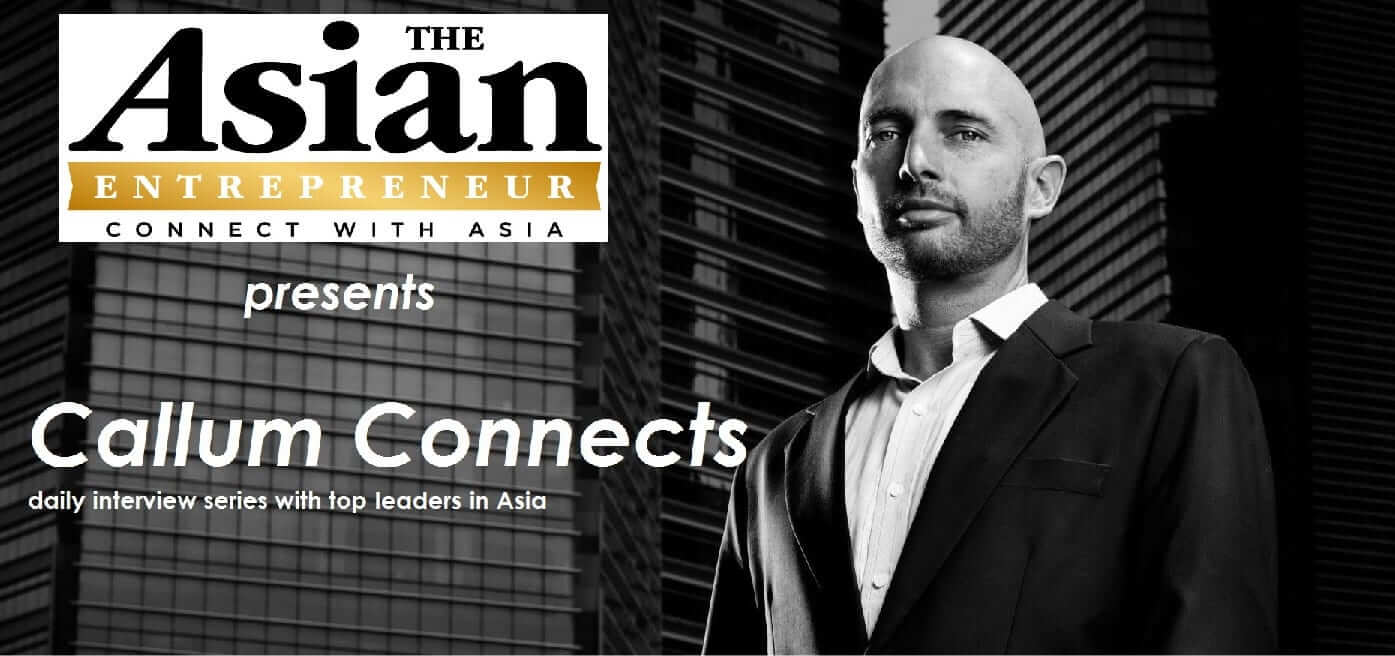 Callum Laing has started, built, bought and sold half a dozen businesses in a range of industries across two continents. He is the owner of Fitness-Buffet a company delivering employee wellness solutions in 11 countries and he is also the CEO of Entrevo Asia, a company that runs 40 week Growth Accelerator programs.
Take the 'Key Person of Influence' scorecard <http://www.keypersonofinfluence.com/scorecard/>
Connect with Callum here:
Get his free 'Asia Snapshot' report from www.callumlaing.com