Despite the huge opportunities that abound in Asia, it is critical to have partners that can help you navigate some of the business and regulatory issues which are guaranteed to be different from any other country you've worked in.  Rarely do business owners say changes in law and regulations excite them, but Jun is not your average business owner…
What's your story?
A high academic achiever & an introvert.  After climbing the corporate ladder I embarked into the entrepreneurship journey. An ordinary soul creating and living life the way I want it to be.
Aside from managing Alpstar Management Services, I also teach and speak on corporate compliance matters to the professional community and public.
I am also a self-published author of an inspirational dream book LUMINATE: 12 WORDS TO BRING OUT THE STAR IN YOU in English and Chinese edition.
What excites you most about your industry?
(1)    About my business
The constant change in law & regulations which allows me to read & practice more. The best part is that many people prefer not to handle paperwork and I love it, hence there are always work to be done for the business community.
(2)    About training and speaking
Being authentic in my teaching and speaking sessions. Teach and speak from my heart and be real.
(3)    LUMINATE Book
Allows me to connect with people by sharing words of wisdom and inspiring stories in my book with open mind and heart.
What's your connection to Asia?
I am from Malaysia residing in Singapore.
Favourite city in Asia for business and why?
Singapore – efficient, flexible and well equipped with resources including the friendly multi-racial community.
What's the best piece of advice you ever received?
Be who you are – utilise your strengths and fly high.
Who inspires you?
Everyone I meet inspire me as each of us is unique in our own way. Every person crossed path with me teaches me something either for improvement or self-reflection.
What have you just learnt recently that blew you away?
Believe in yourself and your cause. Do it consistently and always plant good seeds.
If you had your time again, what would you do differently?
I prefer to be present as I live in a moment. The best time is now. I will use my experience and lessons learnt to create more value to the community.
How do you unwind?
Participate in personal development and community activities.
Favourite Asian destination for relaxation? Why?
Singapore – safe, convenient and rich with food & awesome people.
Everyone in business should read this book:
The Diamond Cutter by Geshe Michael Roach & Lama Christine McNally.
Business reflects your own life and vice-versa.
Shameless plug for your business:
Get the right professional to support the compliance matters of your business.
How can people connect with you?
W: www.alpstar.com.sg / E:[email protected]
W:www.junmitan.com / E:[email protected]
—
This interview was part of the Callum Connect's column found on The Asian Entrepreneur: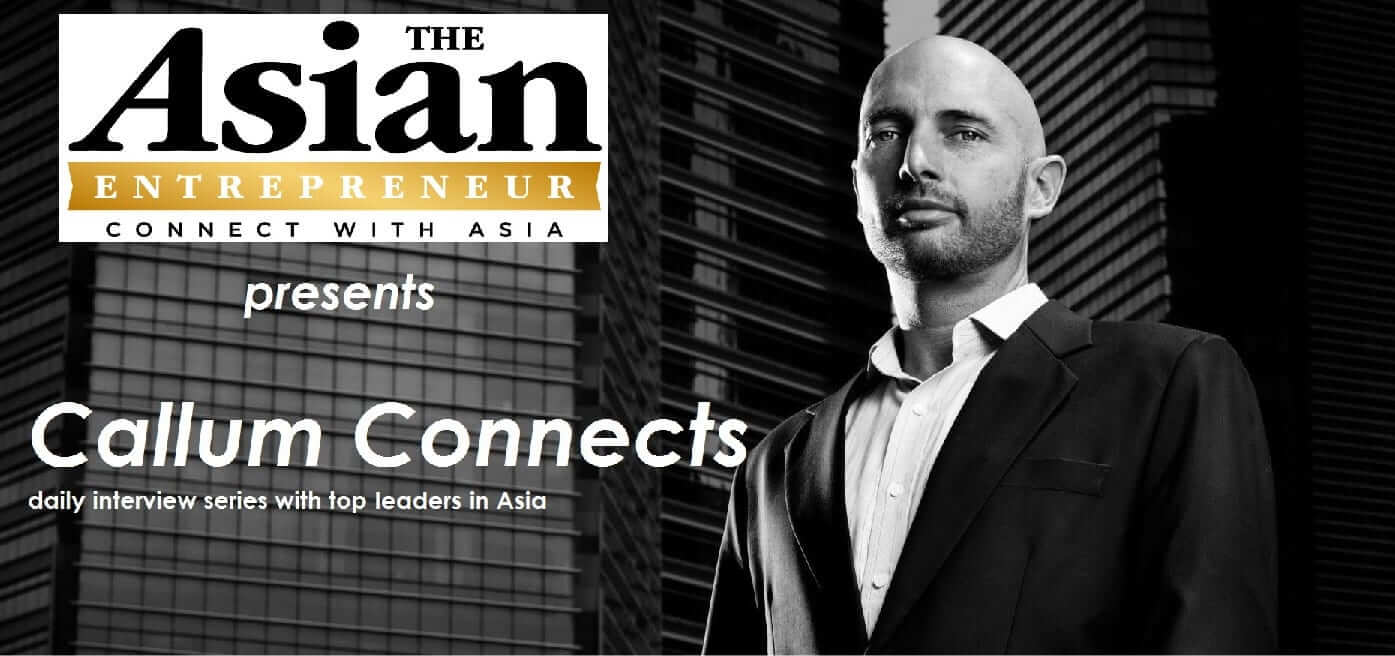 Callum Laing has started, built, bought and sold half a dozen businesses in a range of industries across two continents. He is the owner of Fitness-Buffet a company delivering employee wellness solutions in 11 countries and he is also the CEO of Entrevo Asia, a company that runs 40 week Growth Accelerator programs.
Take the 'Key Person of Influence' scorecard <http://www.keypersonofinfluence.com/scorecard/>
Connect with Callum here:
Get his free 'Asia Snapshot' report from www.callumlaing.com