David Pagotto's SIXGUN, executes powerful search engine and social media marketing campaigns to targeted audiences, analyses the results in real-time to continually improve performance and ensure sustainable client business growth
What's your story?
I'm the typical business owner whose interest in business began as a kid, and as high school progressed, I started importing goods from overseas and selling them over eBay. My patient, supportive mother was constantly ferrying me and a carload of packages to the post office!
Then I started learning more and more about digital marketing, particularly SEO. I became obsessive, learning everything imaginable. SEO gets very technical – I love it. In my early twenties, I worked for a number of digital marketing agencies in Melbourne until founding my own, SIXGUN. The team has grown rapidly and we service clients from Drake International to Australia Post (full circle!) to Roll'd.
What excites you most about your industry?
Digital marketing is in a constant state of flux with regular Google and other platform updates that impact the way we work for clients. It's fast-paced, and that's the way I like it.
Digital marketing can also offer a level playing field for smaller businesses to compete. They no longer need to have massive budgets for above the line media to compete with the more established brands. There is no better feeling than making this come to life for a client.
What's your connection to Asia?
I've had the pleasure of spending time in South East Asia, including looking at possible longer-term staffing options in the Philippines. Personally, I have always found this region to be full of rich culture and I can't wait to get back there.
Favorite city in Asia for business and why?
Although I've never been yet, I would have to say Japan. I'm in awe of their philosophy in business and life. Kaizen (continual improvement) is something that I practice every single day, and try to instill at SIXGUN.
I've also had the pleasure of visiting a Toyota manufacturing plant in Australia and it reinforced my love of everything Japanese. I would highly recommend visiting one if you ever have the opportunity.
What's the best piece of advice you ever received?
Get out of your own way!
More often than not, people's beliefs hold them back from progressing and I'm no different. Sometimes you need to get out of your comfort zone and roll the dice to progress.
Who inspires you?
I'm lucky to have a number of mentors in my life who continually inspire me. Some are 5 years in front of me and others 40-50. I think it's important to get that balance.
Outside of my mentors, people like Simon Sinek and Stephen Covey have been big inspirations to me.
What have you just learned recently that blew you away?
I recently reread The Four Disciplines of Execution and I absolutely love it. It's simple, clear, and most importantly, powerful. Most businesses don't have an operating system to help them achieve their goals, and this book helps with that. I highly recommend it for all business owners and company leaders.
If you had your time again, what would you do differently?
Hindsight is always perfect, so there would be a lot of things I would do differently if I could turn back the clock. One of the biggest would be to get my agency setup and running earlier than I did. Having confidence in your own ability is important when starting your own business.
How do you unwind?
Popcorn and a movie on Friday nights!
Favorite Asian destination for relaxation? Why?
Thailand. The people, the scenery and the relaxed vibe are second to none. My goal is to get over there once a year for some rest and relaxation.
Everyone in business should read this book:
Outside of The Four Disciplines of Execution mentioned above, I would highly recommend How to Win Friends and Influence People, The E Myth Revisited, and 7 Habits of Highly Effective People.
Shameless plug for your business:
SIXGUN focuses on scaling organizational growth and building sustainable results for the long-term, with a data-driven approach to developing strategy. We focus on Search Engine Optimisation, Search Engine Marketing, and Social Media Marketing.
I'm extremely passionate about seeing organizations grow while working on our mission to support meaningful causes. One of SIXGUN's initiatives is to sponsor an animal with Edgar's Mission for all full-time employees.
How can people connect with you?
People can contact me via the website sixgun.com.au, and on social media (LinkedIn, Facebook & Twitter).
Twitter handle?
https://twitter.com/sixgunagency & https://twitter.com/davidpagotto
—
This interview is part of the 'Callum Connects' series of more than 500 interviews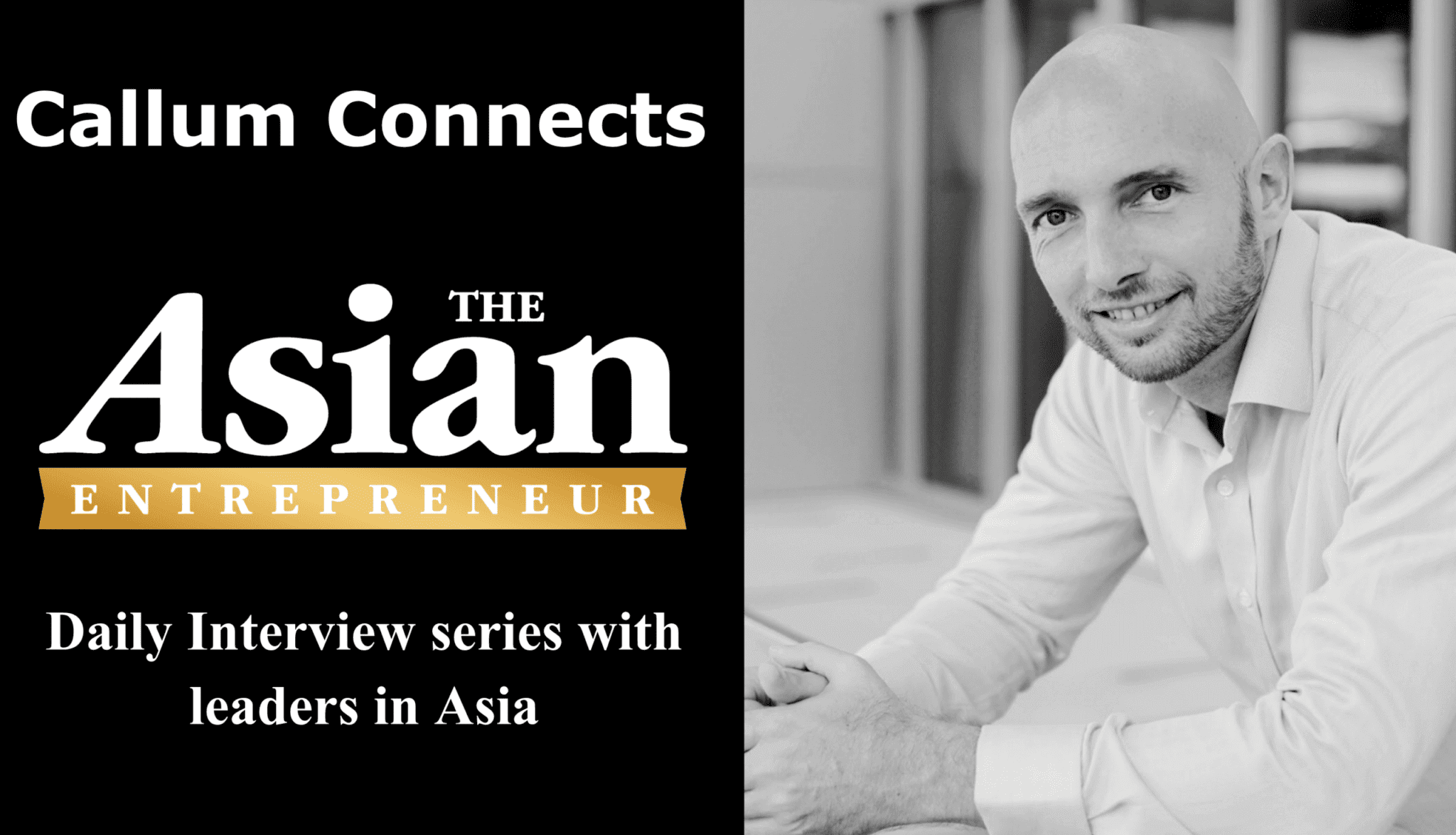 Callum Laing is an entrepreneur and investor based in Singapore. He has previously started, built and sold half a dozen businesses and is now a Partner at Unity-Group Private Equity and Co-Founder and CEO of MBH Corporation PLC. He is the author of two best-selling books 'Progressive Partnerships' and 'Agglomerate'.
Connect with Callum on Twitter and LinkedIn
Download free copies of his books at www.callumlaing.com