Always good to meet another Douglas Adams fan, but really interesting to see how Firas is taking on the traditional shirt tailoring business.  Am looking forward to testing out his service!
What's your story?
We began our journey in 2010 out of a 150 square-foot shop at The Cathay, Singapore, with a simple vision: be disruptive in the local tailoring industry and retail at outrageous prices.
We acquired our first factory in 2011. Realizing that production relied overly on a drafter's skill and consistency, we developed algorithms to automate apparel drafting and aid in custom shirt making. This way, happy customers coming back for a second set would not receive a different fit. 100,000 shirts later, this technology has assisted to make Marcella what it is today— Singapore's Largest Custom Apparel Retailer.
What excites you most about your industry?
Tailoring is a profession that's as old as it gets. Yet, it's as important as ever. We've simply made what was once the privilege of kings and wealthy merchants available to just about anyone who wishes to put on their clothes with care. We're excited about the potential for growth in the region and would like to bring this to Jakarta, Kuala Lumpur and elsewhere.
What's your connection to Asia?
We started in Asia and most of what we have is based here. From manufacturing to marketing and operations. Even now, as we continue our international expansion in Australia and North America, we are looking to South East Asia for our next phase of expansion, and that's really exciting for us.
Favourite city in Asia for business and why?
Singapore, without a doubt. Administratively and procedurally, the efficiency of Singapore's infrastructure puts everyone else to shame. Add that to the abundance of governmental support and grants for start-ups and SMEs, Singapore is just brilliant for young businesses.  
What's the best piece of advice you ever received?
The only real mistake is the one from which we learn nothing.
Who inspires you?
My co-founders and my team.
What have you just learnt recently that blew you away?
Can't think of any. It may be that doing what we do, you get accustomed to expecting the unexpected.
If you had your time again, what would you do differently?
I genuinely believe that it is our experiences that shape us and I like to think I'm better and stronger for it – so I wouldn't do anything differently.
How do you unwind?
I get a good dose of mental exercise running a start-up and it's no secret that it's a 24 hours job. So, I find it crucial to carve time out to relax and get my mind off work for a bit each day — my excuse to watch an hour of TV each night before bed!
Favourite Asian destination for relaxation? Why?
Tokyo – I like to eat.
Everyone in business should read this book:
I'll go the unconventional route and suggest The Hitchhiker's Guide To The Galaxy. It teaches you to look at things from a different perspective. I believe this approach is important when tackling problems. Just because everyone else is doing 'A' does not mean it's the best approach. A little intelligence, imagination and humor never hurt anyone!
Shameless plug for your business:
In March 2014, we conducted a shirt donation drive that saw over 1000 shirts donated to migrant workers who were unable to afford new shirts in Singapore. This year, in addition to Marcella's annual shirt donation drive, we will bring together 20 other brands, publications and homegrown acts in a collective effort to give back to society via The Good Fellas.
Shop exclusive deals, get groomed, savour sweet treats, enjoy a cuppa, down a cold one, play games, pose for the camera and groove to the music – do it all at a special one day event held at Club Kyō on Saturday, 28th March 2015, from 12-7pm.
This year, The Good Fellas' beneficiary of choice is AWARE Singapore as we challenge men to break down gender barriers and lend voice towards gender equality. 20% of all proceeds will go to AWARE to support the fight for gender equality. https://www.marcellacustom.com/the-good-fellas
How can people connect with you?
Email – [email protected]
—
This interview was part of the Callum Connect's column found on The Asian Entrepreneur: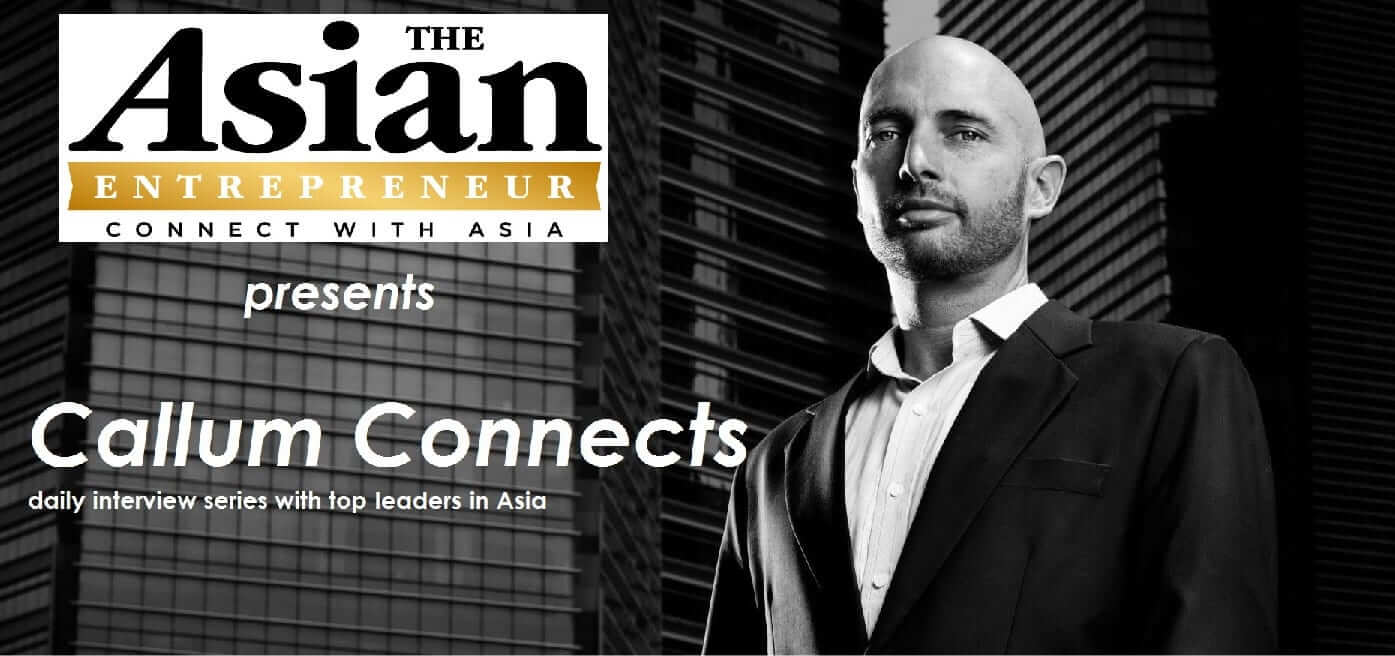 Callum Laing has started, built, bought and sold half a dozen businesses in a range of industries across two continents. He is the owner of Fitness-Buffet a company delivering employee wellness solutions in 11 countries and he is also the CEO of Entrevo Asia, a company that runs 40 week Growth Accelerator programs.
Take the 'Key Person of Influence' scorecard <http://www.keypersonofinfluence.com/scorecard/>
Connect with Callum here:
twitter.com/laingcallum
linkedin.com/in/callumlaing
Get his free 'Asia Snapshot' report from www.callumlaing.com